archived

FeaturedArticles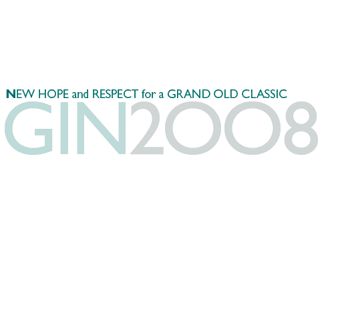 Article By: Robert Bradford
Once upon a time, more than 5O years ago, for those old enough to remember, venerable rye whiskies and almighty gin ruled the waves in the American marketplace. Gin was the predominate white spirit of choice anywhere drinks were being served, although, admittedly, a great deal of it was of the sinfully harsh, rough-edged and potent, illegal Prohibition variety that sometimes originated in bathtubs and was often poured in Speakeasies. For some, this gave gin a bad rap that the category still is confronting today in the minds of some consumers.
Indeed, this may be a chief reason why this Humpty Dumpty gin category has taken such a spectacular fall in the US post-Prohibition modern age, dethroned by rising tides of increasingly popular and also easy-drinking other liquids. First came the relentless oceans of mostly odorless and tasteless, but eminently mixable vodkas, then the proliferation of light-weight vodka flavors, then a booming torrent of diverse tequilas, and, most recently, the flood of hot-selling flavored rum products, all of it progressively eroding gin's once lofty leadership position in America's drinking habits. The category became so overshadowed, in fact, that for a great many years, in the latter 2Oth century, there was a real question whether even efforts of all the king's horses and marketing men were ever going to put Humpty Dumpty back together again with any degree of real success.
Ah, but let us be reminded that this beverage business is a cyclical kind of industry. It's an enterprise where, what has gone around once, really can, and often will, come back around again – sooner or later. And gin-lovers like me have reasons to rejoice, today, because, as we're about to see, Humpty Dumpty has, in these first few years of the 21st century, grown some healthy and muscular new legs, and is learning not only to fast-walk again, but maybe even to run.
At least, it's safe to say that, in all the years I've been reporting on gin and its fascinating range of stylish import interpretations, there's never been so many truly dramatic and newsworthy developments or brands of distinctive high quality in the US gin market as what I'm seeing and hearing about today. It all indicates that a robust new era of promise and awareness has arrived for this most intriguingly flavorful liquid in the realm of white spirits. Many people are now quick to point out that gin, in reality, is the original flavored vodka, and, of course, this is entirely correct. Like vodka, gin does indeed start out as a neutral distilled grain spirit. But then comes the all-important points of difference in the production process, as a gin becomes infused with a sometimes wondrous and exotic spectrum of botanical ingredients, specific to a brand's secret proprietary recipe. The final result, at the higher-premium levels, is a spirit that has a singular elegance, a sophisticated character, and a unique range of nosing and palate complexities to rival the tasting merits of great whiskies or a fine cognac.
Suffice it to say that nowhere else in the white goods world, let alone in the fruity-flavored vodka arena, can a discriminating drinker find anything that begins to compare with the degree of artisanal nuances and refined natural essences of a well-made gin, which is something American consumers are beginning to rediscover in a big way. And when you're exploring today's gin products with suppliers, brand managers, distributors, retailers, or on-premise bar experts, you're now hearing bullish news and views about unprecedented sales growth, larger amounts of ad support and corporate investment behind brands, as well as all the many new higher-premium product launches and line extensions, and a number of esoteric new-age luxury styles and micro-distillery labels that are now in the gin game line up.
BRAND NEWS
STAR PERFORMANCES
For a quick snapshot of how well Humpty Dumpty's return to good health has been going of late, just run down the recent US market sales charts that show a total gin category growth percentage for the second consecutive year. Once again, almost all the newsworthy signs of life are to be found in the robust higher-premium import segment. Diageo's 1.5 million annual case-sales import leader, Tanqueray, is still the big gorilla in the imports arena. The "Big T", as some bartenders call it, commands a whopping US market share of over 4O%. Bacardi USA's Bombay Sapphire is the solid #2 leading import, approaching an 8OO,OOO annual case sales plateau, while its 2OO,OOO-case sibling brand, Bombay Dry, is #4. And the Pernod Ricard-owned iconic premium London Dry-style Beefeater, which has always managed to maintain a strong on-premise presence, continues to hold down a solid and stable #3 import position at around 6OO,OOO annual cases. After this foursome, volume figures for other imports drop down sharply into the 5O,OOO case zone and below. But of key significance about this brief glance at imports performances is that, with only a couple of minor exceptions, all these larger and smaller import premiums today are realizing healthy to sometimes astonishing growth patterns.
Also, of particular note is the surprising recent performance of the humongous Pernod Ricard-owned domestic Seagram's Gin brand, whose annual US sales of nearly 3-millon cases represents nearly 3O% of all gins sold in the American market. Seagram's remains the 5O-foot white shark in a tank of much smaller fish, as it always has been, and is by far the overwhelming leading volume brand in the entire overall category, over twice the size of #1 import Tanquery. But what's somewhat astonishing about the Seagram's scenario, today, is that, after many years of flat-to-negative sales performances, the brand is now suddenly showing notably new momentum and has been growing around a very healthy 5% the past two consecutive years. This is an abrupt and remarkable turnaround for any brand of enormous size, and especially for one in the notoriously flat-to-mostly negative lower-end price-value segment of the domestic category where nearly all other significant competitors have been consistently losing ground. So, what's happening here?
"The big driver behind Seagram's recent success," explains Pernod Ricard USA's Portfolio Director for United Liquors, Kevin McCann, "has been the addition of the new Distiller's Reserve, which is 1O2-proof and the premium version of the 8O-proof parent brand. We're retailing it around $25.99 for a 1.75ml, and it really started to kick in at the beginning of 2OO6." It's not yet big in Massachusetts, he admits, but for the domestic gin segment, nationally, Seagram's has been outperforming the category as a whole the past couple of years, and should continue to do so. Another reason for growth is that the brand has continued to add flavors to its Twisted lineup – like this summer's Raspberry Twisted, which is line-priced with the 8O-proof standard at anywhere from $17.99 to $19.99 on a 1.75.
No doubt, the whole Twisted flavors initiative has been inspired by the success of flavored vodkas, McCann agrees with this reporter. "Look at flavored vodkas – up 5%, and now even flavored rums are up 4.5%. We're a traditional style industry, and don't always try to re-invent the wheel," he adds with a laugh. "So, you see the success in the flavors, and Seagram's was the first gin producer to get more onboard with that. Now, you see several imports trying to get a piece of it, too. But you have to remember that vodka and rum are huge growth categories, while gin is still comparatively flat, so you're working from a more difficult platform to introduce flavors. But, at the end of the day, there's no doubt that flavors is what's providing much of the the growth statistics and a successful point of difference for Seagram's gin in the domestic brand market."
The present economy is an additional factor that may also be of considerable help to Seagram's, McCann observes. In this Massachusetts market, there's a lot of small-size business in the ethnic areas, driven by economic times, and there's a definite trading down to more affordable lower-priced quality spirits alternatives by consumers who had been previously willing to pay import prices. "I'm sure we'll be seeing more and more of this price advantage appealing to all consumer levels," he predicts. "With the price of gas and everything else, it makes perfect sense. But even with less disposable income, you're not going to eliminate certain pleasures of your daily life, altogether, and having a decent wine and a good cocktail is an essential part of today's lifestyle for many people. We're going to continue to try driving this price consciousness as more and more drinkers turn away from the increasingly pricey imports segment."
Speaking of imports, Pernod Ricard is extremely fortunate to have Beefeater in their portfolio, McCann contends. It's a truly classic gin product, with excellent quality and image, and a huge loyal following both off- and on-premise. It seems that the brand has been sustaining itself in the marketplace forever, and has been the gin of choice for banquets and hotels, and is still a favorite premium well-gin for many bartenders at preferred up-market establishments. "It skews to an older male drinker," McCann points out, "but the challenge going forward, as with so many other brands in this category, is not only to maintain its traditional sense, but also to recruit new younger drinkers."
Part of Beefeater's current recruiting effort has been a notably stylish new package change early this past spring. Taller shoulders on the bottle are more contemporary looking. It's more tapered. The label has a sharper red/black contrast impact. The iconic Yeoman figure, himself, even appears a tad more youthfully jaunty, less stuffy, and even his moustache seems a little trimmer. Off-premise, an added-value Beefeater-and-tonic co-pack is being featured, McCann explains, and a new on-premise marketing program has initiated what are being called Sharp'ner promotions in various metro-markets like Boston, which turns out to be Beefeater's largest market in the northeastern US. "And this includes 14 states and 16 markets," McCann emphasizes. "So far, we've had great success with these Sharp'ner initiatives. They're based on a London tradition where friends meet up after work just to wet the whistle, sort of like a Happy Hour. It's aimed at helping us recruit the younger consumer. And I can just add that working with the gin category is a lot more fun, these days, than it ever used to be."
Bacardi USA is having its own fun and enjoying notable success with the tag-team of globally-popular Bombay gins, ever since acquiring the brand in 1998. Both the super-premium 94-proof Sapphire and the 86-proof premium Dry Original have been showing healthy and consistent growth, averaging around 4% to 5%, every year since. They're now doing a combined annual one million cases in the US, with Sapphire leading the charge by a 4 to 1 margin. This has obviously proved to be a very fortuitous and foresighted investment for Bacardi. And remembering that it was Bacardi who had purchased luxury-premium Grey Goose vodka from Sidney Frank for 2.2 billion dollars back in 2OO5, one might be prompted to learn what was the initial thinking behind the acquisition of Bombay.
"First and foremost, Bacardi is a premium spirits company," emphasizes Shane Graber, Bacardi USA's Vice President and Bombay Brand Managing Director. "And as part of our evolution. Sapphire obviously presented a strategic fit within the direction we're going. Combine this with what we're seeing in the marketplace, particularly over the past five years, where more and more Americans really are in the process of trading up to higher premium and super-premium levels with their everyday brands. It's really the defining consumer trend of the 21st century, so far, and this is exactly where Sapphire fits in and makes it so profitable and attractive as an addition to the Bacardi portfolio, which had never invested in a high-quality gin product previously."
Graber feels that what's driving this trade-up phenomenon in the US market, which started with baby-boomers in the 197Os, is now being driven by what he terms the echo-boom generation of 21- to 34-year-old male consumers. "These younger drinkers no longer graduate to these higher premium brands," Graber believes. "They are demanding them from the start. And so companies with brands that offer them are going to do better over the next couple of decades. Let's face it, we're in a whole new era of echo-boomer demographics, and they will be redefining the spirits industry. This is why we're convinced that a brand like Sapphire and a company like Bacardi are poised to do so well over the next couple of decades."
Bacardi is putting a lot of new promotional effort behind the brand, he indicates. One initiative is a drink strategy campaign called the Sapphire Collins. It's a new twist on the classic Tom Collins cocktail and will be all over the country, says Graber. "It sort of ties in with the popularity of the rum mojito, although it doesn't use mint. And what really makes the Sapphire Collins is the use of fresh lemon juice."
In conjunction with the Sapphire Collins initiative, Graber reveals there's the bartender-mixologist contest here in the Boston area, involving over 3O of metro-Boston's most popular mixology accounts. "It's an event we're doing in partnership with GQ magazine," he explains, "and the idea is to get bartender talents to mix Sapphire creatively in ways people might not be familiar with. What this is really all about is getting more and more consumers to appreciate that gin is truly the original mixable white spirit or the original flavored vodka."
Also, Bacardi is launching a new multi-million dollar national advertising initiative called the Spirit of Exploration, and a related-promotion called Summer Escape, with a lot of focus on print and digital advertising to an out-of-home audience. The joint campaigns include a national sweepstakes ticket lottery to win a trip to Bangkok and visit the world-famous Sky Bar, featured in an ad in publications like GQ, VANITY FAIR, and PLAYBOY. Retailers will also have the ability to feature this ticket promotion and get consumers involved. They'll also be able to text message sweepstakes entries at point of sale, getting consumers immediately excited.
"Digital is a dramatic new contemporary method for marketing a brand," Graber contends, "and it refers to anything to do with activities that appear on-line or on the internet. Again, it's all about echo-boomer mentality. When you're looking at ways to reach that echo-boomer consumer, the best way is through the digital world. It leads to the best results for motivating consumers on- and off-premise," Graber declares, "and has absolutely revolutionized the think behind today's marketing strategies, not to mention world communications in general."
Gin is also an item of revitalized interest in the Diageo portfolio, where giant premium import leader Tanqueray and super-premium Tanqueray No. TEN have both been posting encouraging recent growth rates after a flat-to-negative down period. Also, Diageo's #2 domestic brand, Gordon's – although somewhat declining in total volume annual sales for many years – is still an 85O,OOO-case monster in the price-value segment and remains a best-selling gin product in many retail markets and particular outlets.
Diageo's gin business is very strong right now, according to Jim Hickey, Vice-President and General Sales Manager of the Diageo Century Division at United Liquors. Tanqueray is the #1 premium gin in the national marketplace, and there's been a lot of new ad investment by Diageo, he says. "They've done a number of things with celebrity advertising spokesperson, Tony Sinclair, who has added a lot of buzz to the brand for consumers. He's an actor, who speaks to all cultures, and has gained huge recognition in the public eye. He's on TV, the internet and in a lot of the prints. For the first time, it puts a somewhat iconic name and a face identity on the Tanqueray brand, which is a very important marketing strategy today. You got to stand out from the clutter."
This has impacted Diageo's gin business in a couple of ways, Hickey observes. For instance, his two-year growth at United is over 6OOO cases, which is like 1O%, he figures, and he's headed for another strong year on the base brand, London Dry, which still represents 4O% of Tanqueray sales. But what he's particularly enthused about is the early success of the new Tanqueray Rangpur line extension that was launched last year. "It's lime-infused, not flavored, and blended during distillation," Hickey emphasizes, "And it's also a lower-proof more mixable gin that's frankly trying to take a little piece out of vodka activity. It was launched back in March 2OO7, and we've probably sold about 5OOO cases of it in this first year on Massachusetts shelves."
"As for Tanqueray No. TEN," he says, "it always gets a Double Gold at San Francisco spirits competitions every year, it continues to do well at the luxury-premium price level. We sold about 2OOO cases last year, which is a growth of 3O%. And because we've also had to take multiple price point increases over the past three years, this really tells you something about the strength of the upper premium gin market.
"There's been just a huge increase in the marketing support that Diageo has been giving this brand today," Hickey adds, "and the results are obvious. It's really more about brand awareness than the category. Yes, we're a leading import category driver, but this is more about the imagery that comes with light spirits, the summer season, and also year around consumption opportunities with the resurgence of original martini interest. Plus the brand is iconic in the entire white spirits business, not just necessarily focused on the gin category. White spirits, whether you're talking tequila, rum or gin, are all growing like vodka for mixability and what mixologists are now doing with them, and this is making the outlook for our gin business, in particular, more viable than I've ever seen it."
Two relatively new small-volume fast-track gin brands, Hendrick's and Plymouth, have quickly become the buzz of the category with, not only startling double and triple-digit growth rates, since they were first introduced, but also, the extraordinary degree of notoriety and immediate acceptance they have received on-premise. Although very different in style and taste, both are quintessential examples of what can be accomplished with a combination of clever marketing and indefatigable on-premise brand-building initiatives.
Hendrick's, which is produced by the famed William Grant & Sons single malt whisky distillers in Scotland, hangs its entire promotional image on the brand's "unusualness", starting with the fact that it's the first Scottish gin import. And there's no doubt that the eccentric rose petal/cucumber-infused botanical character, plus an unorthodox, dense-looking, crock-like bottle package, makes it a complete anomaly of taste and appearance in the gin market. Since being introduced in the states in 2OOO, this super-premium oddity has grown exponentially, already overtaking Tanqueray No. TEN in US sales, and is now doing more than 5O,OOO cases, while currently selling at an average $32.99/75Oml price point.
M.S. Walker is the opportune distributor who started bringing the brand into Massachusetts. Walker's Sales & Marketing Director, Mike Brody remembers, "We launched it strictly on-premise for six months to create a little cult following, but had no idea how quickly it was going to take off. Bartenders were intrigued and began creating all sorts of unique martinis with floating cucumbers, rose petal garnishes, you name it." Brody feels the reason for its immediate success was the dramatic departure of style. "It proves that when you have such a distinctive point of difference for an innately super-quality product, consumers tend to understand it. It's something they can hang their hat on. And that unusual package, again, was a huge point of difference. Instead of a familiar tall sleek contemporary-looking bottle style, here's a stubby squat dark crock with a charm all its own. It's totally unique and just stands out anywhere. The whole point here is that once you've tried the product and are looking for it, you can find it. It's remarkably clever what William Grant has been able to do with this brand, and just truly brilliant marketing strategy from beginning to end."
Ironically, the only real problem this brand has experienced is its fast-growing popularity. "They've been selling more than they'd ever anticipated, and just never imagined how dramatically it was going to fly," Brody points out with a laugh. "But they've solved that problem with the recent launch of a larger, 1.75 bottle size. It's in our wholesale book at $5O.99, so, this means we're talking now about a 1.75 super-premium that will be retailing in the $6O range and beyond. This might sound crazy, even prohibitive, but I guarantee you it's going to sell. Last month, in our business, Hendrick's 75Oml sales doubled from the year prior, and, in fact, it has been doubling for several years.
All you need is to see this kind of phenomenal success with a brand, especially a gin brand of this unusual character and super-premium pricing, to be extremely optimistic about opportunities that lie ahead in the category."
Walker is doubly blessed to have the other high-flying super-premium Plymouth brand in its portfolio – which is almost diametrically opposed to Hendrick's or most other traditional gins, for that matter – with its notably lighter botanical style. Plymouth also has immense historical cachet and embodies one of the oldest and most illustrious English gin recipes, originally produced in 1783 by the same Black Friars Distillery in Plymouth, England, where it is made today.
Plymouth has been growing 4O to 5O%, and just doing fantastically around the country, reports Sean O'Donnell, the Northeast Marketing Director for Absolut Spirits, USA, who owns the brand. He indicates the Northeast is an especially ripe gin territory, a strong cocktail market, and Plymouth has become an immediate darling in the Absolut Spirits brand line up ever since a NEW YORK TIMES rave review last year named it "the Number One gin martini drinker's gin".
"This year we're seeing the brand literally just going crazy!" O'Donnell exclaims. He adds that the whole gin category in this super-premium segment is really starting to take off, too, with each success story helping to drive the other, right now, and everybody can join the celebration. "Granted Plymouth is not yet talking huge volumes at this point, but for a gin brand to grow 25 to 3O% with very little media behind it," he emphasizes, "it really demonstrates something unusual about how consumers are ready to connect with a particular brand of choice, fueled, of course, by upscale bartenders who get behind it and really make it their own."
What he sees as brand strengths are an exceptional smoothness and a taste not as herbaceous as the Tanquerays or the Beefeaters nor so powerful with the juniper "Christmas Tree" characteristics like many of the Dutch-style classics. All this makes it more approachable and admirably mixable for many cocktail usages his feels. "Many consider this greater restraint and subtlety of flavor to be a little more highbrow and sophisticated, more conducive to cocktail character," he observes. "For us, on-premise has been the name of the game in building this brand. Our focus is on top cocktail bars and master mixologists. We've hired two what we are calling Plymouth Connoisseurs and are focusing on the Boston market during June and July. They'll be going to all those great cocktail bars, doing staff trainings, educating the bartenders and the servers, and patrons who happen to be sitting there. Let's just say we'll be buying a lot of Plymouth drinks for customers and teaching people how to drink gin different ways."
The most exciting news about Plymouth, right now, was the launch of an entirely unique Plymouth Sloe Gin product this June. It's based on an 1883 proprietary recipe that Plymouth's master distiller, Sean Harrison, found tucked away in the Black Friar distillery archives. Related to plums, sloe berries are the fruit of the blackthorn, a spiny shrub that grows in the hedgerows of the English countryside, and, in England, sloe gin is traditionally a homemade liqueur, often served at holiday dinners. Ruby-red in color, its taste is a beautiful balance of sweet and bitter fruit flavors, with a hint of almonds from the berry pits. It is initially dry but then opens with smooth, sweet, cherry and raspberry essences, alongside notes of figs, cloves, honey, and stewed fruits.
It's definitely expensive, says O'Donnell, and will be retailing around $35 for a 75Oml bottle. Also, supplies are very limited and only a handful of selected markets around the US are getting it, including an allocation of about 2OOO cases for the Northeast. "Originally, it was only sold in London," O'Donnell points out. "But all kinds of bartenders and travelers who'd been visiting London have been inundating us with calls about how they could get it. So, we decided to bring in it, releasing it twice a year. Sloe berries have to be harvested and quantities are limited, and our sloe gin is also barrel-aged. Anyway, it's very high-end product for upscale establishments, and not something that will ever be a major product in the category nor a distraction to our own parent Plymouth brand."
Other specialty super-premium gin products are now popping up from all over, many of them artisanal products in very limited supply from an increasing number of micro distilleries. Here's Rogue from Newport, Oregon, made in a small copper still from Kentucky by the Rogue Spirits Company, better known for their ales. Rogue claims to be America's first-ever Spruce gin, and lists an exotic total 14 ingredients in its recipe, including Spruce, cucumbers, Angelica Root, orange peel, coriander, lemon peel, ginger, Orris Root, Grains of Paradise, tangerine, Juniper berries, free range coastal water. You ask free-spirited master distiller, John Couchot, what got him into the gin game for the first time. "I'd always heard that gin was one of the hardest things to make," he explains, "And, man, I'm one of those dudes who says, 'Well, if it's hard, I'm going to try that'." Obviously, his efforts have been well-received, so far. Rogue just took a Double-Gold in San Francisco, and also picked up a Silver at the World Beverage competition earlier this year, and has been getting excellent press. The price point is around $34.95 for a 75Oml. "Everything is hand-selected by me, blended by me and bottled by me," says Couchot, "and I've got to admit I'm pretty goddam proud."
Bluecoat American Dry Gin, is another newcomer, produced by the Philadelphia Distilling Co., and priced in the $25-$30 range. It's made in a small-batch 1,500-liter copper pot still, has a redolence of citrus, and is packaged in a stunning cobalt blue bottle with etched gold lettering. What inspired the youthful company president, Andrew Auwerda, to start up this venture three years ago? "We believed in the trend for craft-distilled or micro-distilled products," he says "Consumers today have an unprecedented interest in gourmet products," says Andrew, "and this trend is carrying over into spirits, with higher-end products appreciated. even if it means at a premium price. Gin seemed to present great opportunities because it was certainly flat three years ago, and very unexciting. Also, there were very few really premium American players." Auwerda adds with a laugh, "Our feeling was, since we did win the Revolutionary War, do we really have to deal with all these British gins, today?" No reason to laugh about Bluecoat, however. The brand has been garnering kudos from substantial critics, receiving high honors in spirits competions, and positive write-ups in numerous newspapers and even Time Magazine.

The costliest specialty gin of them all is Old Raj Blue Label Dry Gin, a product from Scotland's renowned Cadenhead single malt bottling firm, and hailed by several critics as the Rolls Royce of the gin category. It's one of the luxury selections in the exclusive California-based Preiss Imports portfolio, and created a sensation when it first came on the US market in the late '90s. Infused with saffron, the liquid has an elegant natural pale-straw hue, and, on the nose, a beautiful explosion of saffron and lemongrass and other botanicals coming together. Another singularity is its 110-proof strength. But perhaps the most notable buzz when it first hit the marketplace was the stratospheric retail price tag of $70-plus for a 750ml. It seemed preposterous at the time.

"It's definitely a very expensive gin product," agrees company owner Henry Preiss, "and, believe me, I've fought tooth and nail with them in Scotland over the pricing. But they go, 'Well, we're a small business, consider the cost of the ingredients,' and this and that. As you know, the Scots aren't too easy to give up a penny of anything. Anyway, despite the expense, I decided to bring it in just to give it a chance. So I brought in this cautious small quantity, and, through word of mouth, can you believe this limited quantity sold out before that shipment even got here. I spent the next year trying to catch up. Anyway, it's become an extremely viable niche brand, and when you think of something that we do so little for in the way of promotion and zero advertising, the cult following this brand has now acquired, in major markets like New York, Chicago, San Francisco, and Boston, is nothing short of spectacular. Normally, we like to keep 90-to-100 day inventory, but with Old Raj I now have to give it about 180 days, because we've sometimes run out, making a lot of customers pretty upset."

Preiss has recently introduced an Old Raj Red Label at a lower 92-proof. "It became apparent that our 110-proof Old Raj Blue is pretty powerful stuff for some drinkers in the general consumer market," he concedes. "So, this lower proof version is targeted for more widespread bar consumption, but it still has that strong distinctive Old Raj flavor." He indicates that Blue label is still outselling Red label even on-premise, but the Red is doing quite nicely and bringing a lot of new consumers to the brand. "But there are a great many Old Raj Blue loyalists devoted to the higher proof version," Preiss says, "and one of the preferred ways they like to drink it is ice cold with olives.

The gin product he's most excited about, at the moment, is a new gin from Spain, being launched in the US this summer. It's a venture of the Gonzalez Byass sherry people, but being produced in London, and brnaded as London Gin Company on the label. It has a 94-proof strength and sapphire-blue color which is all naturally derived from the ingredients being used, and no artificial coloring at all. "This is not to be confused with Bombay Sapphire," Preiss points out, "where the color in the Sapphire bottle is entirely the result of the tinted glass, but the liquid itself is clear." Gonzalez Byass are looking for a distinctive point of difference, he points out, and, although this isn't the first blue gin ever produced, it will be the only blue-colored gin product currently on the market.

Other selling points include an extremely attractive package, which took a gold medal at this year's packaging awards. Preiss describes that it's a little like the squatty, broad Bruichladdich single malt bottle shape that's been so well received, and has everything silk-screened in black imagery on clear glass containing the blue liquid. Also, the London Gin Company name stands out prominently on a stylish black band. The suggested retail price will be up in the luxury range, but a bit lower than Old Raj, says Preiss. "We've worked hard to keep the price down as low as possible. They originally were considering a $70 price point. We whittled it down about twenty bucks. But it's still going to be gin product in the $50/bottle range for a 750ml. It's the best that we can do. Anyway, it truly represents one of the highest quality gins available for the money."


---
OFF-PREMISE PERSPECTIVES
Christine Elder, Director Blanchards Wine & Spirits
Jamaica Plain, Revere and
West Roxbury stores
Gin is a spirit with many different markets in different locations. Our Jamaica Plain store is more of a small batch gin market with a bit more interest in esoteric and eccentric products. It's a lot like, say, Cambridge, where many people are looking for – and want to try – things that are different and they get excited about trying something new. West Roxbury is a broader mixed community clientele, where a lot of people just want a good drink at the end of the day – something they are familiar and comfortable with.
We're doing a major renovation in the West Roxbury store, adding 1O,OOO square feet. We'll welcome the extra space. In the current environment of this industry, if you don't have something really exciting to offer the customer, they're going to go elsewhere. And this is kind of adventuresome customer that we're looking for. You've got to be ready for them.
Gin is still a small category, and Bombay Sapphire and Tanqueray are still the killers among the upper premiums. They're my #1 and #2 best sellers in the category. Super-premiums are much slower, and haven't moved like super-premium vodkas. And ultra-premium vodkas still completely squash the luxury gin segment in volume sales. Still, small-batch gins are becoming more exciting to customers – ambitiously promoted brands like Plymouth, Hendrick's, one called New Amsterdam we get from Commonwealth, the first American spruce gin from Oregon called Rogue, and Gale Force Gin produced by the Triple Eight Distillery right here on Nantucket. And there's a new ultra-small batch produced in San Francisco called Distillery No. 2O9, distilled from corn and distributed in the Massachusetts market by United. Customer demand for this one is so intense, we can hardly keep it in stock.
I'll admit I haven't focused a lot on growing my gin category, but this is the season, and I want to be sure that I stock all of the interesting off-beat products, especially if I can get moderately-priced small batch, with Plymouth being a good example. You've got to also remember that many of these fast-growing, fast-track brands all have small volume bases. And retailers look at that and say, "Sure, there's growth there, but I'm not going to devote a large category to that department. I'm not going to go deep, and I'm not going to give it a lot of space." The way expenses are, if you don't get the turnover on the space, you can't survive in business. And gin is a tough category, 'cause you've got the bigger brands that are moving, whereas the esoterics are not. So, it becomes a real allocation challenge. But you do vary your thinking depending on the seasonal time of year – and we're in the heart of the gin season right now.
Do I see a bright future for gin? Yes. I've been in the business for 1O years. My family's been in the business since Prohibition. I've worked with my father, and whatever I see, he's already seen it many times. Maybe it's a different-shaped bottle, maybe in a different color, but the point is that things come back. They get re-marketed and they come back. Gin is definitely in the process of coming back.
Gary Park, Owner
Gary's Liquors
Chestnut Hill
The most exciting thing about the gin category, today, is seeing how super-premium gins are catching up with single malt scotches, cognacs and the high-end vodkas. I tell customers that drinking a good gin can be something like a fine wine tasting experience with all the complexities. Anyway, I'm seeing a much more sophisticated and higher-end level of gin consumer today. Small boutique brands that do well are Martin Miller's, Tanqueray No. TEN, and, for me, Hendrick's has been the big winner. The only thing wrong with this brand, according to my customers, was they couldn't get enough of it, so I'm very pleased to hear they're now coming out with a 1.75. Price point is in the $35 to $4O range for a 75Oml. I'm guessing the 1.75 will be right around $6O.
But I can't wait to get it in.
Diageo's Tanqueray and Bacardi's Bombay Sapphire still drive the bus – still are the category workhorses. Beefeater does well because it's a rather unique price point a little under these top two. It's a very good gin, nicely repackaged recently. Cleaned it up. Nice sharp, new, good-looking bottles, sharpened up the colors, re-tailored the Yeoman's uniform a little. It's much more chic and sophisticated and appealing to a younger customer. Plymouth and Citadelle are other brands we like. And Gale Force made right here on Nantucket has a good following in the $25 to $3O range. We also do some good business with luxury-premium Old Raj around the holidays. It's by far the most expensive gin product in the store.
We have noticed that, despite the economy and the price hikes on many brands, people are entertaining at home more and not going out to expensive restaurants so much. And they are continuing to buy top-shelf premium products. So, yes, maybe consumers are being more conservative about some of their entertainment habits, but they're not in the bunker yet. And on the lower price-value level, you've got to give a tip of the hat to the Seagram's brand and the way their products have been marketed. The high end does well. It's a brand that sells well in all sizes. It's got a great cross-section of drinkers with the ethnic markets onboard with flavors, and a regular product that keeps driving the lower price-value segment. Some brands don't translate well back and forth across mainstream, ethnic, boutique-type markets. But Seagram's seems to do it very well and has all the bases covered.
And it's definitely the best quality gin product for the very large Gin & Tonic drinking crowd, even though not a gin of choice for more complex cocktail drinks.
And one new gin I have to give a special mention about is New Amsterdam, produced by Gallo out in California. It was launched last summer. We get it from Commonwealth, and, wow!, it's just taken off and doing tremendous business for us. We're featuring it around the $2O to $25 price point for a 1.75, which has just been magic for the brand. It's a step up from the mainstream Gordon's, Seagram's, Gilbey's that sell under $2O, but below the regular Bombay Original, Tanqueray, Beefeater high-premium price positions of around $3O. There really wasn't anything right in the middle here. So, there was a big opening in the category between the domestic gin segment and the premium and super-premiums. Of course, Gallo has never been a dummy in marketing analysis and pricing strategies, and they certainly seem to have hit the bull's-eye on this one. It's not unlike what Smirnoff's price position is in the vodka market, in fact. Anyway, on-premise, it's something that you can definitely use as a decent high quality mixable cocktail gin in the well, and, for off-premise consumption, it's also a quality gin product more and more customers are serving at home without breaking the bank. It's packaged in a snappy-looking light green square bottle. In other words, it looks sophisticated, but it doesn't cost sophisticated.
Ultimately, the best thing that can happen in this category, I think, is to keep coming up with hot new types of drinks that can capture the imagination and keep it in the drinking public's eyes.
I myself enjoy premium spirits cocktails, and when it comes to creative mixology, you never know what the next Cosmo-type craze is going to be or where the next super-martini or mojito or whatever might be coming from. These kinds of drinks can not only make or break brands, but also provide a whole category with entirely new momentum. And this could easily happen for gin.
On-premise activity is also gratifying. An extraordinary variety of higher-quality gins are now appearing in a host of resurrected historic cocktails, as well as frequently astonishing and original gin drink concoctions, being created by a new breed of supremely imaginative and talented "bar chef" mixologists, as celebrity bartenders are now called. More and more of them are turning to gin's time-honored cocktail heritage for their inspirations, while also introducing a new generation of younger consumers to an appealing cornucopia of gin tastes and subtleties they never appreciated before.
We checked in with a few of Boston's highly-regarded bar chefs for some category evaluations, preferred brands, favorite signature cocktails, and what their gin customers are drinking.
Danielle Marshall
Tapeo Restaurant & Tapas Bar
Newbury Street, Boston
I love gin and play with it almost everyday. And I'm am quite proud of my signature gin cocktails. One of my favorites would be the Tuscan Flair, which has moved with me from bar to bar. The original inspiration came from marinated olives. After serving some to a guest that were marinated with rosemary and orange pieces, I started playing with these ingredients and gin. So the cocktail starts with muddled orange pulp, rosemary, a spoonful of sugar, and Fee Brothers orange bitters. You add ice, gin, some fresh OJ, then shake vigorously and strain. You garnish this with a lovely sprig of rosemary and an orange slice, and serve in a 'tini glass. It's a visual treat before you even drink it, and the aromatics of the garnish itself really set you off.
Plymouth is the perfect gin for this because it's so clean and very, very neutral. Not too many of its own botanicals fighting with the rosemary and orange. Besides, their on-premise programs and brand ambassador support are just exceptional, which has made me a big Plymouth fan. They're extremely knowledgable about their product and bullish about the whole category, and their enthusiasm makes other people excited about their brand.
Another of my signatures would be my take on a Pomegranate martini, called The Granata, and it's fairly simple. It uses equal parts Plymouth gin and Pama liqueur, then a splash of cactus pear puree, which has a beautiful fuchsia color, and finally a splash of orange juice and fresh lime juice. It's shaken and strained into a 'tini glass and garnished with a lemon twist. It makes a very light, clean, refreshing cocktail.
I'm also a huge Beefeater fan. I don't like to mix too many things with it, because I enjoy the flavor on its own. I love Beefeater in a classic martini served straight up. And Beefeater is my gin of choice for a G&T. It's also what I like to pour if the gin isn't specified. The liquid has juniper right up front, but not overwhelming. It's mixed nicely with a lot of orange and lemon peel. So, I get a lot of the citrus. And since I have a very sour palate, I love citrus.
You hear a lot of people talking about gin as being in sort of a flavored vodka category. I strongly disagree. Because of all the complexities and different gin varieties, I actually equate it far more with whiskies, as opposed to the muted flavors of vodka. My mission is to make gin palatable again and surprise people with beautiful colors and flavors and lighten up the mood of gin. There are so many people who've been overwhelmed and turned off by what I call unpleasant "gincidents" with poor quality products or maybe 'something they found in their grandmother's closet' kind of thing. And it's such a pity, because they've never given this beautiful spirit a second chance.
Scott Marshall
City Bar
Lenox Hotel, Boston
Ironically, being a bartender, I'm not a big drinker. But when it comes to mixing drinks, I have a very keen sense for combining flavor subtleties and ingredients and creating some highly original cocktails. My most celebrated signature cocktail is a PC Southside. It was an old Prohibition classic, popular on the southside of Chicago, combining gin, lemon juice, mint, simple syrup, almost like a gin mojito using lemon juice instead of lime. So, I switched the lemon back to lime, muddled up some cucumber with the mint, and added some pomegranate juice. It's just an amazing combination.
This cocktail actually won a Plymouth-sponsored James Beard mixology competition last year, up against some of my most respected colleagues, who'd all entered their own signature drinks. I was almost embarrassed, because some of these bartenders were good friends like John Gertson of No. 9 Park, Jackson Cannon at Eastern Standard, and Misty over in Cambridge at Green Street, all of whom I think of as considerably more knowledgable than myself and exceptionally gifted mixologists. Anyway, this drink got a lot of write-ups and has been a very hot drink item at City Bar. And I think maybe the reason is it won the competition is that it just uses Plymouth with no other spirits in there. Just the one gin and fruits and vegetables, which seemed appropriately food-related for a competition associated with James Beard.
Like my wife, Danielle (from Tapeo, first on-premise interview), my favorite mixing gin is Plymouth. It's not too overwhelming on the botanicals, not too citrusy. The are so many wonderful gins, today, but most have distinct characters that aren't well-suited to a wide variety of mixed drinks. I'm fond of Hendrick's, for instance, but it is very rosy. Aviation is extremely lavender. Plymouth just has a nice, approachable, exceptionally good balance for blending.
As a bartending married couple, Danielle and I may have different cocktail ideas and tastes, but we never compete. I'm more the right side of the brain kind of guy, involved in bartending mechanics, setting up, buying and stocking, and the actions of tending bar. And if I taste something I'm good at knowing if the masses will like it, because I'm sort of one of the masses myself. So, I'm pretty confident making judgments from my own gut reaction. But Danielle's all about the left side of the brain, a true artistic free spirit with a much more developed creative palate for exploring. She'll sit there with a whole list of ingredients and work for hours coming up with boldly creative combinations I would never conceive of. Sometimes, these creations will turn out to be virtually the same drink recipe that some super-star bartender has published in a book, but which she never heard of. I sometimes just look at her doing this and realize, Hey, this isn't just your wife. You're looking at a true cocktail wizard.
Dave Borsman
Teatro
Tremont Street, Boston
Consumers are going back to roots in all spirits, They're not so interested in what the newest flavored vodka is, but really more curious about more artisanal characteristics – like which gin uses the most interesting pot still or has the most appealing combination of botanicals for their tastes. It makes it the thinking man's spirit, and appeals to the intellect. Hendrick's is a brand that seems to get this point across in their marketing. Don't know if you've seen any of Hendrick's literature, but the pitch is urbane and sophisticated, couched in sort of clever high-brow British humor, and perhaps more New York in style than Boston.
Currently, I have two particulary popular signature gin cocktails at Teatro. One is The Original Intent, because, from what I've read, this really was the original idea behind the first martini. I use Beefeater, dry vermouth and three dashes of bitters (more than I'd expected) with a zested lemon twist. So this is my nod to the classicists. And, just last week, for our spring cocktail list, I created a Lavender Lemonade. I infuse a simple syrup, prepared by our chefs, with lavender leaves. I then use fresh-squeezed lemons, a little Meyer's lime juice for extra sweetness, and the gin I'm using is Tanqueray No. TEN, which for me has a beautiful balance of citrus and floral aromatics for this drink. It's not going to bowl you over like a Sapphire does. I love Sapphire, too, but it has a much sharper, almost tart-sour grapefruit citrus note, which I use in other cocktails with fresh-squeezed grapefruit and semi-sweet dessert wine like an Italian Moscato d'Asti. Anyway, this Lavender Lemonade I'm serving in one of our beer glasses for a nice long-glass summer drink-style, and I add a little dash of lemon-lime soda just for an extra charge. This is garnished with a lavender flower and wedge of lemon, and, I got to tell you, it's just been flying off the bar.
John Gertson
No. 9 Park
Beacon Hill, Boston
I've really become fascinated with cocktail history. Oddly, I studied chemistry and was a science nerd in college, and hardly touched history at all, but I'm making up for lost time now. And I love sharing the history of drinks with my customers, because giving them some background knowledge really inspires them to want to try new things. And one of the things I always like to think about is the historical significance of gin. And when you look at a lot of the drinks that are being made today, you have to think about the period before Prohibition, going back to right after the Civil War. This is when you see gin, and also rye whiskey, popping up all over the place. These were the two early foundations of the drinks industry. And I think gin offers more flexibility. What I like about it is that it has a distinctive bite that definitely let's you know it's there. You might say it has a distinctive sense of place on the palate. But it's not so intense as a whiskey with all that vanilla and whiskey flavor that often overpowers other ingredients.
Bee's Knees is a great old classic I like to use for winning over a new gin drinker. It's honey, lemon and gin, shaken and served in a cocktail glass. There are a lot of fun variants on this. I sometimes add a little crushed black pepper in the shaker and call it The Bee Sting. I'm a Plymouth fan and reach for it all the time. In a recent bartender seminar, I used it for an historic Navy drink called the Pink Gin. It's just gin and bitters. Admittedly, it's a strong one, but those old Naval officers were fearless men, and they weren't drinking rum like the sailors. A couple of gulps of gin in the wardroom, and it was "Hey, Man, we're ready for a good fight!" The British Royal Navy comes out of Plymouth, England, so it's no coincidence that Plymouth has always been their gin of choice. Of course, London Dry is unquestionably the most popular gin style today. But this wasn't always the case. And for historians, I think Plymouth offers a truly authentic alternative to London Drys.
Henrick's is an absolutely fascinating super-premium. It almost belongs in a gin category unto itself. It doesn't play by the London Dry or Plymouth rules or the original Dutch style recipes. It's a really intriguing gin to mix with such unusual note of cucumber, rose and a little peppery spice notes.
I have one absolutely terrific Hendrick's cocktail called a Scoville Sour, named after a chemist in the early 2Oth century, who invented the scale of piquancy for peppers called the Scoville Scale, still used today. He'd give people different pepper varieties and ask them to evaluate the capsicum impact, how hot they were, which determined how much water you needed to add to take the heat away. So, this drink has some cayenne pepper in it, and uses Hendrick's, lemon juice, honey, and maple syrup. It really packs a punch and hits on all cyclinders, with great richness and sweetness from honey and maple, tartness from the lemon. Hendrick's also has some sweetness to it, and can take a little pepper heat, as well.
Among the London Drys I use often are Beefeater, because of its authenticity, and it has a nice clean palate and great character. Its biggest competitor is probably Tanqueray which I use for a G&T, particularly with good bitter tonic like a Schweppes. Another interesting gin I like to use is Aviation from Oregon. In the fall, for a couple of years, I've been doing a drink based on the old fashioned Cobbler idea. Cobblers are cocktails which are always garnished elaborately with fresh fruit, and here in New England we have beautiful fruit in the fall like Concord grapes. So, we do this Concord Cobbler, using Aviation gin because of its pronounced cardamom component and other spices that play well with grapes.
There are so many other gins I'd like to carry, but simply can't. We are primarily a wine and food restaurant, and liquor represents only about 1O% of our business. I have a comparatively small back bar and can only stock about 14 to 16 gins. So, if I take on something new here it means that something else has to jump off the boat.If I had a 6O-foot bar and a 1OO-foot back bar, it would be a different story, here, because I love this category and there are a whole lot of gins I'm personally fond of. However, I'm definitely beginning to expand my gin brand philosophy, because we're seeing quite a few exceptionally interesting domestic products which deserve major attention. Anyway, I'm pleased with our gin program, and I and my fellow bartenders have a great time with it – and we also know how to use it!
Tom Schlesinger
Eastern Standard
Kenmore Square, Boston
Gin is definitely making a resurgence – I think there's a backlash against this overly-sweetened American palate. We've just gone so far over the top with Snickers Candy Bar martinis and all that sort of thing. People want to see serious drinks again. As you look at how bars have been elevating themselves to the standards that kitchens have, talking about fresh and local ingredients, and going back to classic techniques, you're finding more balanced drinks. Anyway, consumers today are really interested in tasting great drinks that aren't overly sweet and that also can be paired with their food in many instances. And the classic cocktails, to me, are the way to start people back in on that.
One of the most innovative things we've done with cocktails on our drinks list is in the section we call Lineage and Legacy. The idea is that there are mother and father family trees of cocktails, basically. So, for example, if you look at the classic Manhattan or the Brooklyn, you'll see that, in more modern times, it turns into the Red Hook, the Green Point, the Prospect Park, the Little Italy, and so on, which all represent an entire family of drinks that stem from the same basic idea. We put a heavy emphasis on the classics, but we also always offer our own creative Eastern Standard signature interpretation of the originals, too.
One classic cocktail that's one of my favorites for doing this is The Hearst, originally named for the newspaper tycoon William Randolph, which uses sweet vermouth and dashes of both an Angostura and an orange-style bitters. For this, we use a very little-known grape-based French gin product called G'vine, distributed by Commonwealth. It has very soft feminine aromatics to it, which, when paired with sweet vermouth, is just spectacular in this cocktail. I tend towards some of these obscure esoteric niche products for distinctive personal flavor profiles.
For instance, I love the Genevieve gin that the Anchor Steam beer and micro- distillery people created out in San Francisco. They actually produce two very unusual super-premium gin products in two dramatically different styles. Both use the same botanicals, but Genevieve is an attempt to re-create the earliest full-bodied 17th century "Genever" malted barley gin recipes from Holland, which were really first produced for medical purposes. The other is Junípero Gin, which is a distinctively more modern and lighter London dry. They make an interesting tasting comparison. In fact, my favorite signature gin drink would be The Alpine. It's an ounce and a half of Junipero with three-fourth ounce of Amaro Nonino bitters, which contains a lot of mountain herbs, one half ounce of Martini & Rossi dry vermouth, and a few dashes of a beautiful grapefruit bitters. Everything is stirred up and served in a martini glass with an orange twist.
But, at the end of the day, major brands like Tanqueray and Bombay also have their strengths. They will always be in the marketplace and have large consumer followings, and in many ways they are the gin category standards. And no one should deny what these category leaders have done to bring people back to the category. Plymouth and Hendrick's are fast-growing newcomers that are also getting major promotional and advertising support and creating a lot of attention. These are the products that remind people that gin is important.
But you just don't see advertisements for all the many ultra-niche micro-distilled specialty brands we're now seeing in the market like G'Vine, or the new Bluecoat produced in Philadelphia, and Aviation, another hand-crafted Dutch style product produced out in Portland, Oregon. But all this kind of diversity is what's making gin such a fun and interesting place to be for today's bartenders. I mean gin is a spirit where you can include virtually any botanicals in a product and create all these wonderful eccentricities. The result is that it's fast becoming one of the broadest categories there is. Yet, most people are only just beginning to discover it, now.