archived

FeaturedArticles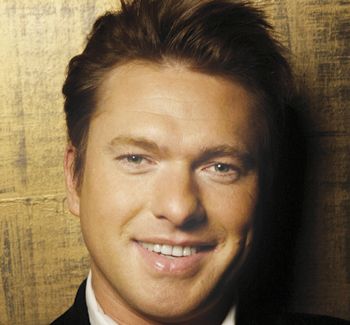 Article By: Fred Bouchard
ALEX OTT • 35 • Master Mixologist/Consultant • New Amsterdam Straight Gin, New York City

Take two parts German tradition, add one part each of Aussie dash, Thai spice, Parisian finesse, and top with liberal splashes of Gotham glory, swirl vigorously, and – voila! – you have the aggressively flavorful career of Alex Ott. Some guys keep their careers fresh by staying on the go: that's certainly Mr. Ott, a serious student of spirits and flavors who's an inveterate globetrotter. He's created hundreds of drinks in dozens of global watering holes, most famously: Q/bar (Bangkok), Buddha Bar (Paris, Beirut), Sushi Samba (NY, Chi, Miami, Las Vegas, Tel Aviv, Rio), Hemispheres (Sydney). His latest tour of duty is working with New Amsterdam Straight Gin, a new American-styled gin distilled to be enjoyed straight.

MAN of MANY NATIONS I was born in Brunswick, Germany, but spent six years each in Thailand, Paris, Australia, and the past nine in New York City.

FIRST MIXES I consider Mixologist Charles Schumann my mentor in Munich. He owned Schumann's Bar, a focal point for classic cocktails. He was familiar with every single spirit from port to gin and sake to champagne, and passed his extensive knowledge on to his entire staff. What's it taste like, what's it mix with? It was a real mixology college. I was just a teenager, learning, so he only allowed me to serve beer, but the education was priceless. I later guest-bartended with him.

CARVING GARNISHES At Latino, Hamburg's famous cocktail bar, I worked for a man named Heiko Beck. There I learned Chinese garnish-making, carving elaborate flowers and birds out of cucumbers and mangoes. I grew up with gin and martinis and decorating Singapore slings.

FLAIR for ART My next move was to Paris where I opened up the Buddha Bar in 1996. In between I was a storyboard artist, and worked mocking up original scenes in films like The Matrix, Fight Club and Red Planet. When I was lucky enough to survive a plane crash, I reassessed my life and decided to go back to cocktails.

GOTHAM À GO-GO I moved to New York and was head bartender at Sushi Samba. There I introduced the idea of using fresh fruits in cocktails and helped develop flavored mojitos. I was a muddling originator – showing the bartenders a new tool to avoid getting carpal tunnel syndrome. Sex and the City regularly shot scenes here, and I was lucky enough to appear in a few episodes. That exposure got me a lot of press and magazine articles. I'm currently working on a book called signature cocktail, due out next year, which tells of my many travels and experiences with flavors. I'm also working on a new travel show, somewhat similar to Anthony Bourdain's No Reservations but with cocktails instead of food. During the show I visit exotic locations to learn about unique ingredients. For example, in one episode we tour Madagascar to taste the vanilla and then use the vanilla to make unique cocktails! Another aspect of the show will be visiting the homes of celebrities to teach them how to create their own drinks.
As a consultant, I create drinks to go with cross mixtures. I also create entire drink menus for restaurants. I look first at food and cocktail pairing, to spot key ingredients linked to spices and foods, and come up with at least five major dish/cocktail matches. While I usually propose 3O brand new drinks, they may choose 8 to 1O. I'll train their staff for 4 to 5 days. Then we create a press party, invite writers, and the scene begins.

WHY HARRY MET VODKA Vodka surpassed gin sales because of Wall Street's infamous 3-martini lunches. Guys could return to work breathing easy with vodka's undetectable aroma. Today there are so many imported vodkas, which are, in truth, practically unknown in Europe – it's all American marketing.

GIN HISTORY Gin's a venerable drink, hundreds of year old. The gin and tonic cocktail was originally served as a medicine for stomach and kidney problems. The British used tonic or quinine water, but British soldiers found the taste unappealing so they mixed it with gin. Lime was added to prevent scurvy in the British Navy. Leyden Genever-styled pure juniper taste gins are rarely seen in the states because American palates find it too astringent, they tend not to really like the juniper taste. London Dry Gins got away from juniper with a little citrus and coriander for refreshment. The last process of gin is distilling flavors and botanicals into the grain neutral spirits.

NEW AMSTERDAM The name New Amsterdam is a nod to the Dutch origins of gin. Dutch settlers came to New Amsterdam, modern day New York, and brought over gin. It's a reminder of how it all started, that gin is actually much older than vodka. Gin cocktails evolved in the 18OOs and within 5O years over 7OOO gin recipes came out of it. The shape of the New Amsterdam bottle represents the iconic image of the Empire State Building in New York City, the birthplace of many well-known cocktails. The recipe, more palatable to Americans, features citrus and orange peel giving it a refreshing character. The Japanese like classic cocktails, especially those created with gins, giving this product a global appeal.

BASIC MARTINI Wash out the glass with Lillet or dry vermouth. Shake (aggressive) or stir (smooth) gin and pour in a martini glass. You can rim the glass with lemon zest or burn the peel over the glass with a lighter to bring out the citrus oils in the fruit.

JUICY FRUITS When you mix New Amsterdam with pineapple juice, 5O/5O, you cannot taste the strength of the gin but rather emphasize the taste of candied orange peel. Liquefied honey works very well, also, in balancing the taste of the gin in a cocktail.

PRACTICAL PHILOSOPHY I don't plan ahead, I'm spontaneous. I love what I do and do what I love.