archived

FeaturedArticles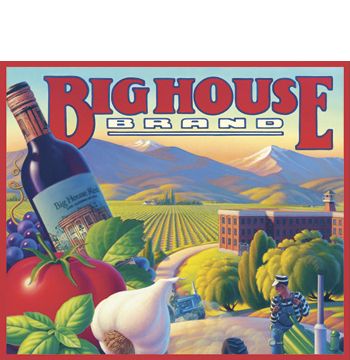 Article By: Harvey Finkel
Nowhere else in Boston was suitable to meet head winemaker Georgetta Dane for a luncheon-tasting of her Big House Wines than the Liberty Hotel, a brilliant recasting of the notorious and historic Charles Street Jail which contains a bar called Alibi and an eatery known as Clink. I can attest at the outset that tasting the wines in durance vile was no hardship.

Big House, a division of gigantic The Wine Group, purchased the brand and grape sources from Randall Grahm of Bonny Doon Vineyard in Santa Cruz in 2OO6. Grahm had named the brand after the large California state prison at Soledad near the vineyards that supplied the grapes for this line of his wines. The winery at Soledad produces an average of about 2OO,OOO cases annually of Big House wines, plus some others for The Wine Group. The grapes are nearly all grown in California's Central Coast, with small contributions from Livermore and the Central Valley.
Dane and her husband, a winemaker elsewhere employed, were educated in their native Romania (they met at university), then won a lottery for a US visa. After teaching food science at a high school, Dane realized she liked vines better than students. She worked for Kendall-Jackson, then Golden State Vintners. When the latter was acquired by The Wine Group, she was set on her current path. She favors Mediterranean grape varieties, and loves to blend for aromatic complexity, particularly by nose – sort of a vinous perfumer. Wines that don't fit are sent down to be used in jug or boxed wines, such as the Group's Franzia line. She uses cool fermentation for the reds, to keep them juicy and soft. Oak is employed with much restraint. Sensibly, closures are screw caps.
Seven wines share the Big House brand, whose labels and website are amusing (the website could be more informative). Big House White and Big House Pink retail for about $9, Big House Red for $10. The wines a company wag calls "the upper cellblock tiers" each costs $12: The Birdman, The Lineup, The Slammer, and The Prodigal Son. All the wines are ready to drink and are decent values. They don't pretend more.

BIG HOUSE WHITE 2OO6
A blend of seven varieties. I detect notes of Sauvignon Blanc and hints of Muscat. Much of the fruit is likely supplied by Chenin Blanc, some of the body by Marsanne. The mix of this and other blends vary from year to year to maintain aromatics. Dry, light, balanced, not intense. Decent finish. Pleasant to drink. I compared a 2OO2 vintage of Big House White made under the Grahm aegis, which I serendipitously stumbled over. It is less light and dry, has more body. I thought it marked by Riesling and Viognier, among others. It is still fresh.

THE BIRDMAN 2OO6
Monterey Pinot Grigio with 22 percent Sauvignon Blanc. Very lively and long. Citrus notes. Very nice.

BIG HOUSE PINK 2OO6
Made by saignèe and cool fermentation after a full day of skin contact. Blend of 15 varieties. Although fruity, dry, with acidbalance, some complexity, tart fresh finish and none of the dread candy-Jello features – all characteristics that save rosès.

THE LINEUP 2OO6
A very Mediterranean red blend of Grenache (5O percent), Syrah (3O) and Mourvëdre (2O). Juicy, with berries, including blueberry, and some spice. Good fruit, moderate body, good finish. Delicious drinking.

THE SLAMMER 2OO6
Central Coast Syrah with 15 percent Petite Sirah. Deep dark fruit to nose. Lots of acid, which carries into the finish. I'm ambivalent.

THE PRODIGAL SON 2OO5 Paso Robles Petite Sirah. Nose of dark fruit. Juicy and intense. Modest tannin. Good fruity finish. Toothsome.

BIG HOUSE RED RED 2OO5
A blend of many varieties. Ripe with Mediterranean character.
I think I sense the Mourvëdre.