archived

FeaturedArticles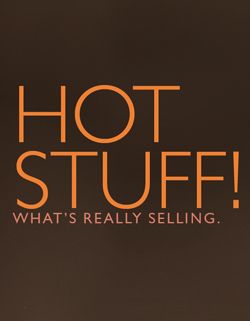 Article By: Liza Weisstuch
Despite the efforts of industry experts, market analysts and advertising executives, the formula for successfully establishing a trend remains a conundrum. The market moves like a plastic bag in the wind and the taste of the masses is far from quantifiable. In the liquor industry, when a seemingly good idea emerges, one can pour a boatload of resources into sleek packaging, advertising and promotions. Those efforts may turn heads at the bar and even convert a few zealous believers, but ultimately, the Next Big Thing depends on market fluctuations, timing, pop culture cues, and the ever-slippery zeitgeist all aligning. When they do, it's money in the bank.
VODKA IT'S ALL CLEAR

There's just no stopping this titan. America's largest spirits category keeps getting bigger and bigger, but there are a few things that appear to have changed about the all-out salvo of new vodkas. Yes, brands are still emphasizing the number of times their vodka is distilled, of-the-moment flavor or the more-pristine-and-exotic-than-the-last-guy's water source, but within the past year, the industry has seen more vodka brands set themselves apart through different flavoring methods and brandishing natural claims and organic stamps.
"The biggest new launch is the Skyy Infusions. Now they're infused rather than just flavored. They taste 1OO times better than before." said Gary Park, owner of the eponymous Gary's Liquors in Chestnut Hill. Skyy got rid of their old flavors and introduced cherry, grape, citrus, passion and raspberry, all of which Gary deems to be "hot flavors now". Of course, new product equals new packaging. The Skyy Infusions bottles are taller and sleeker than the old. "People have taken to them quickly. They ran their old flavors down. And when they popped back out they sold well for us over Memorial Day weekend. All in line price. I think it's going to be a great year for Skyy in general because imported vodkas are going up in price because of the euro."
Pear was a major push for several brands last year, with Absolut Pear showing the greating success and gaining the greatest traction. This year, the trend seems to be: the more distinctive the flavor, the higher the raised eyebrow. Three Olives, he points out, has an array of new flavors, including tomato, and Hangar One produces Buddha's Hand Citron, Kaffir Lime and Frasier River Raspberry, which he notes "has a nice following". And, of course, size matters – at least when it comes to bottles. He says Grey Goose is by far his best selling one-liter, but the brand's 1.75 bottle is harder to handle.
The blossoming of the collective eco-conscience is not only influencing how people buy produce, cars and cleaning fluids. People are tossing alcohol into their green lifestyle mix. Several retailers mentioned that Rain Organic Vodka, a hand-crafted vodka owned by the Sazerac Company and produced at Buffalo Trace Distillery, is doing well.
At Maxwell's 148 in Natick, Randy Nason, an owner, says that over the past year he's noticed a marked increase in customers calling their liquor brands in drinks – especially where vodka is concerned. They've specifically shown an interest in organics. Square One, an American rye vodka, is fast-moving at his restaurant's bar. And in May, Maxwell's hosted mixologist H. Joseph Ehrmann – owner of Elixir, a San Francisco bar that's been certified green, and brand ambassador for Square One Vodka – for a dinner to introduce Square One Cucumber Organic Vodka, the line's first flavor. "The purpose is to spread the gospel about fresh fruit cocktails, the San Francisco style of culinary cocktail, and show how Square One can be a great base for a multitude of cocktails. The crowd was enthusiastic to see the breadth of what's possible," says H. "Organic certification – from ingredients to production process – is a foundation of quality as consumers are making choices based on the way people buy things. People are increasingly concerned about everything they buy on a green level. It's about understanding that not just the spirit itself is organic; it's about fitting into a more sustainable value chain within business."
But as always, the infallible formula of aggressive advertising, product placement and celeb endorsements is a strong force that accelerate sales. When Hip-hop linchpin P. Diddy signed a 5O/5O deal with Diageo's Ciroc to essentially be the face of the brand, a partnership that could net him up to $1OO million, effects were felt immediately. "People try new brands depending on what's hot, which changes by the week and depending on the new drink on premise," says Gary Park. "It's really important that that happens because it benefits us off premise. There were some months where I was doing two cases, now I'm averaging 8 to 1O cases. I'm up 4OO%, selling as much Ciroc in the first six months of this year than all of last year. And it took a price increase. At a higher price point I saw a five-fold increase."
Wes Narron, general manager of the Wine Gallery, which has locations in Brookline and Boston's Kenmore Square, says there's no growth in the vodka category, it's just maintaining the same steady clip it's sustained for the past few years. He tends to see a good deal of brand loyalty when people shop for themselves and more exotic brands purchased when people are shopping for gifts. Impervious to the changing tide of cocktail trends and to the season, it's like an anchor in an otherwise tempestuous sea.
GIN JUMPIN' JUNIPER

"If this joint is raided somebody give me my gin," several legendary songstresses have commanded in their version of the classic blues tune. Indeed, people cling tight to their gin, and these days, there are a whole lot more of them in the mix. "Gin is different from other white spirits in that the details of what makes one different from another are not finite. There are so many different herbs and botanicals," says Andrew Deitz, an M.S. Walker on-premise sales representative. "It's really a growing category. It's coming back big on the coattails of the whole cocktail movement. Bartenders are realizing it plays better with others than [other] white spirits."
Ask most retailers and they'll tell you it's generally been tough to turn gin drinkers on to new brands, but that's slowly changing. Chalk that up to the growth or introduction of newer boutique brands, of which Hendrick's seems to be the unrivaled category leader. The Scottish potion favored for its notes of cucumber and rose was introduced in the US about fifteen years ago, making it the smaller brand that helped catapult smaller brands into the limelight at bars and liquor stores. (Other ones to look out for are Martin Miller's and the much more boutique-y Aviation and Genevieve, created in the old Genever-style.) Retailers across the state still report that Bombay Sapphire is leading the category and flying off the shelf, but they're reporting that Hendrick's is more and more requested. Just in time, they came out with a 1.75-liter bottle this past spring. "Finally," says Gary. "People have been begging for it. It's a big thing for them because Hendrick's is a hot, hot gin. We get a lot of serious gin drinkers to step up to the plate because a lot of serious gin drinkers are looking for value. Tanqueray has a 1.75 that does well. And of course Bombay Sapphire, which is the locomotive that pulls the train in that category. There's been an increase in curiosity and it's really turning into what single malts have become. Basic gin brands are starting to turn it upscale – definitely with Hendrick's and the more botanical ones. Hendrick's has done a nice job to make people aware that each brand can now have a significant different taste to it. Years ago, gin was gin. Now there are more refined flavors that stand out that you normally wouldn't find in big bulk names. It's still seasonal and takes off stronger in the summer."
Wes, who said he hasn't seen much growth in the vodka category, has seen growth in gin. "People are trying to discover different gins. Hendrick's continues to be a monster in terms of flavored gins. There's been a lot of growth with both Old Raj from Cadenhead and No. 2O9, which is a dryer style gin."
Cosmos and sour apple martinis will, it seems, continue to dominate the palate of the masses, but an ever increasing number of bars and restaurants are shining the spotlight brighter on classic pre-Prohibition era cocktails. Many of these, of course, utilize gin as the base clear spirit, as vodka did not break into the mainstream American market until the middle of the twentieth century. Jeff Senior, a founder and co-owner of Skipjack's, the seafood restaurant with locations in Boston, Natick and Newton, and one slated to open in Foxborough in September, says gin moves more quickly in the Boston outlet than in the suburbs. Plymouth Gin, which they use in a featured cocktail, Tanqueray No. Ten and Bombay Sapphire all do well. Hendrick's does okay at Skipjack's, and as further proof of its momentum, he remarks, "The one that I've seen more customers inquire about has been Hendrick's."
The marked increase in classic and premium cocktails has turned out to be great for sales on many levels. Retailers and bartenders note that people are willing to pay more for quality spirits in their cocktail, but they want to mix it, fittingly enough, with premium mixers. "Customers are searching for the ultimate cocktail, like the ultimate gin and tonic," says Wes. They'll buy Old Raj, his most expensive gin, and grab a four-pack of the super-premium mixer Q Tonic, a boutique mixer that flies off the shelf despite its $9.99 price tag for a four-pack.
RUM ON THE VERGE

Rum is like that friend of yours who's been dating his girlfriend for what seems like an eternity. Any day now he'll call you up and break big news, but for now they remain a steady constant. In the same way, everyone is sitting tight and waiting for rum's big moment. "Rum is going to happen . . . I think it's been on the cusp for a couple of years. There's been some slow, steady growth in finer sipping style rums, I think that's in its infancy. Rums now are really diverse – and really good . . . so much of bulk," says Jeff Fine, manager of Atlas Liquors, which has locations in Quincy, Roslindale and Medford. Two rums that have actively made themselves visible at various events locally and nationally are 1O Cane and Rhum Clement, and although they're appearing more on cocktail lists, presumably as a result of the push, that hasn't yet translated into results at the register.
Daniel Motsinger, wine and beverage director at Radius in Boston's Financial District, has seen the introduction of many new rums, but noted that he hasn't seen the excitement other categories have generated in recent years. "More smaller production boutique rums are hitting the market the same way that tequila and bourbon both have become more interesting in recent years in the choices we have. While I don't think the big rum craze has hit yet, with these new products and the arrival of summer – which is synonymous with mojitos and Dark & Stormies – it's only a matter of time before those really cool products get discovered and make their own waves." Even when we spoke to Wes as the warmer weather was starting to approach, he wasn't seeing the seasonal spike that he's come to expect in the category, notably in the brands that are doing the big pushes. "Sales aren't increasing with 1O Cane and Rhum Clement. Pyrat keeps flying off the shelf," he says of the Patron Spirits Company's rum. There's been a lot of increase in Myers's White, a great rum and priced to go after the Bacardi line, especially white. But the Ron Zacapa Centenario – not a lot of growth."
"Rums are getting ready to hit hot and heavy as well, but not enough work is being done in the category," says Joe Howell, manager at Federal Wine and Spirits. "Appleton is getting ready to break a new release. They're a smart distiller. And Gosling's always goes. There are a lot of steady rum drinkers, but not a lot available for them. There are great values on rums, but I'd like to see some more things worked."
He says he's been hearing more buzz about rums being finished in wine or spirit casks, which he logically speculates will do well with the whisky-drinking set. He notes that Renegade Rum is one to look out for. "It's very different without a doubt – a wine finish on rum – very interesting. Something like that, a new product like that, I'd do a tasting in the store."
Bartenders are also doing their part to usher rum along to the consumers' conscience. Fresh house infusions are always a good strategy for that. At Lobby Bar & Kitchen, which opened in the Financial District in January, bar manager Scott Schoer, who spent several years helming the bar at Kenmore Square's Great Bay, infused rum with grilled lemon grass and ginger.

AMERICAN SPIRITS RIDING HIGH

There's just no keeping a leash on it. Like a tomboy turned prom queen, American whiskeys have come out of the back woods and emerged on the back bar with pomp and ceremony. And everybody wants 'em. "I'm really encouraged and surprised by the interest in the category – in smaller batch and single barrel bourbons," says David Sardella, Massachusetts field sales manager for the Sazerac Company. "The interest has grown immensely. Rye – from out of nowhere – has become so hot. That shocks me. Nobody ever saw this coming. As a company, we wanted to put a nice rye out there, which prompted us to put out the 'baby' [Sazerac] six-year-old, but we never forecasted this kind of demand for it. It's amazing to see." He notes that all the Van Winkle bourbons and the brand's 13-year-old rye have been and continue to be on allocation. Same goes for Buffalo Trace Bourbon, the Sazerac 6-year-old rye and, of course, all the finely crafted whiskies in the Antique Collection, which includes George T. Stagg, winner of the 2OO8 whisky magazine Award for World's Best American Whiskey.
In early May, Beam Global Spirits' press agency sent out a release that Knob Creek was in short supply. "As it turns out, our consumers have demonstrated an unfailingly – and increasing – loyalty to Knob Creek . . . and it shows. For the past several years, our bourbon has enjoyed double-digit growth, far exceeding our forecasting when we laid down barrels nine years ago." And at press time in June, it was rumored that Maker's Mark would soon be going on allocation. "I can't get enough, without a doubt," says Joe at Federal of American whiskies in general. "People are consistently asking. As much as I can get, I can sell, but the numbers I'm getting are limited. It's a shame that they're so limited. When they're putting out batches, there's a lot of whisky, but there are a lot of distribution channels – and a lot of bigger markets get the bulk."
Wes, who credits the classic cocktail renaissance for the American whiskey rush, says the spirit continues to draw people from everywhere. "A lot has to do with the cocktail culture. I keep expanding the bourbon selection on a weekly basis. If I bring in a bottle or two at a time, I'm happy to put it on the shelves. Bulleit, Russell's Reserve Rye, Pappy van Winkle 12-year-old. By far the best seller is W.L. Weller 7-year-old, it outdistanced other seven-year-olds." Just like he commented about his customers in pursuit of the most premium gin and tonic, Wes says people are willing to shell out hefty sums to stock their home bars to make an uber-Manhattan. It's lent itself to the rise of elite vermouths, like Noilly Pratt, artisanal bitters, like Peychaud's, and gourmet cherries, like Luxardo, which fetches $2O for a 1O ounce jar, and which he has a hard time getting from local suppliers.
Jeff at Atlas Liquors also speaks of what he calls the "newfound curiosity about rye", but he chalks it up to the simple yet elusive nature of consumer cycles. "I think everything is cyclical anyway. I think for a long time scotch was not big. Then the single malt boom came about 13 years ago. That took the same path as cigar resurgence and stuck. Ryes are not flying off the shelf, but there are people who are asking for them. There's a curiosity. There's also curiosity about single batch bourbon – Eagle Rare, Booker's and Bakers, Blanton's, Woodford. I think people are having a little bit of fun with American heritage. Bourbons are in a growth. Consumers are becoming much more aware and as a result, spending more on bourbons. Used to be people compared bourbon with Jack Daniels, which goes for $16 for a fifth. They wouldn't feel a need to spend more than that to get a bourbon, and things have definitely broken from that and gotten more and more expensive. Take Pappy 23 – that wasn't mainstream a year ago!"

THE SAKE ALSO RISES

Nancy Cushman, co-owner of O Ya, which opened in the Leather District in March 2OO7, may be the best evidence of sake's boom. She is a sake sommelier at the Leather District haute Asian restaurant which earned a top spot on restaurant critic Frank Bruni's 1O Intriguing New Restaurants Outside of New York series in the New York Times. Her husband, Tim Cushman, was just nominated one of the Best New Chefs by food & wine for 2OO8. Nonetheless, she's been surprised at how well the crowds have taken to trying high-end sakes. "Increasing awareness is not just sake bombs, it is a complex and interesting beverage that's relatively unexplored. I think it's intriguing these days to a lot of people. I'm hoping it's where the whole wine world was 15 or 2O years ago when only a small group of people could tell you the difference between chardonnay and gewurztraminer. Hopefully within five to ten years, jun mai and dai will just be part of the vernacular."
Masachusetts went crazy for sake last year when a certain baseball team took on a new recruit from Japan, but this year, the acclimation to sake culture seems to dovetail with the foodies' preference for total immersion when it comes to ethnic cuisines. Nancy's well-edited list showcases sake in all its variety and versatility. "What's really cool and fun for me is people really want to try different things.We have double the amount of sake as we do wine. I was completely shocked by that. I thought I'd have to push sake a little more, and to a degree I do position it first on the menu. It's listed on the front with sparkling wines and champagnes. I purposely positioned it as a prominent feature of menu, kind of to have people to pay attention to it. I think in general people are having fun experimenting with different types. Our menu has become heavily focused on 3OOml bottles because people enjoy trying two or three sakes throughout a meal."
The other key to her success is how she immediately shatters – but doesn't discredit – the myth that sake is to be consumed warm. "People are really into experimentation and versatility. Mukune from Daimon Brewery in Osaka is the biggest seller because when I talk to guests about what they usually drink, it's one that completely works both ways for white and red wine drinker. It's soft and mellow, and has a nice delicate medium body and slight flavors of green apple and bananas. It's really food-friendly." She says that given the penchant for experimentation, sparkling sakes are popular at the beginning of meals and at dessert. "I never recommend sparkling through an entire meal. It's a nice refreshing way to cleanse the palate at the end or open it at the beginning. There's some seasonality to it – warm sake in winter and chilled in summer. A couple on our list warm nicely. There are still a good number of sakes that are better at room temperature or slightly warmed. It really depends. The generalization is that cold is better, but there are different temperatures of enjoyment." Sake's quality – and price – is determined by how much the rice is polished down. Nancy has found that people are willing to plunge into the category with the Dassai Niwari Sanbu, a jun mai dai gingo, which means each grain is polished down to 23% of its original size before it's brewed. It fetches $89 for 3OOml, and not a few tables will order several throughout a meal. The experimental, she says, are also keen to try sparkling sakes and unfiltered varieties, which are often cloudy and generally sweeter from the sugars and rice that remains in the brew.
The availability of sake in restaurants from top-deck O Ya all the way down has spurred people to request it more at their local liquor store. "People are looking for selection," says Rick Gordon, owner of Gordon's Fine Wines and Liquors. "We increased our sake selection maybe 3O% in the last year. It's a very trendy business. If you have the room and are able to do things, you can keep up with it." But the interest in the east has extended beyond Japan. "Sochu sales match some of the better sakes," says Wes. "Dreamy Clouds is our best selling, and people are willing to pay more. It's a matter of helping to educate and understand what the differences are. Sochus are an easier transition to the American palate than sake. They're not fermented like sake." He explains they're made from a variety of sources. Rice sochu, he says, tastes a bit like sake while that made from sweet potato is more almond and the buckwheat variety is more smooth, "like vodka without any taste of alcohol."

SCOTCH A WEE DRAM

In speaking to several on-premise accounts, scotch stands as the old standby, steady in its gaze over trends as they come and go. Johnny Walker Black, Dewar's, Macallan and the Glenlivet remain constants on the back bar. Chalk it up to single malts not being star players in cocktails. Or maybe it's because Scotch drinkers prefer their dram in the comfort of their own home.
We turned to Joe at Federal to ask what people are taking home these days. "Peat is still on fire and it's tough because there's only so much out there. Bruichladdich and Benromach are utilizing more peat in their whiskies. Ardmore always used peat but never put out regular bottlings, they've always done commemorative bottlings, as it was a brand that went for blends, like Ballantine's and Teacher's. Benromach has looked at bringing their peat level up to 12 parts per million when they started after they re-bought their distillery and got it up and running. Before that it wasn't peated," says Joe. He waxed expository, explaining that in the pre-WWII days, all whiskies were basically peated. "After the 195Os, distilleries started not peating, but now they're going back to that style.
A lot of distilleries putting out peatier malts even if not putting them out on regular basis. Peat category is showing hard on whiskies without a doubt. Speyside and Highland regions are seeing that focus changing a little and it's about their consumers." He notes that Benromach went to peating their whiskies at 12ppm, which he considers a consumer-friendly level that can only raise sales. "It's nothing over the top, but it gives you a little peat working with the whisky, not something that's not palatable to someone who doesn't like peat. It's just like blends: there was a conclusion that peated whiskies are harder to drink, so most distilleries went away from that to make it more palatable for the masses. But now desire for the peat is extreme. It's nice to see distilleries working both sides showing some peated, some unpeated and looking at whiskies in traditional ways."
Smoke is, well, smokin' – if, that is, you can get it. "People are going more toward peatier, smokier whiskies," says Kurt Hainey, a manager at Gordon's Fine Wines and Liquors, which has locations in Watertown and Waltham. "Lagavulin and Laphroaig are doing more sales than any other from any particular region. We mostly deal with collectors who deal with high end stuff and I just hope to make the list and get enough to sell. There's no distribution out here." Jeff Fine of Atlas says scotch continues to be the spirit category within which he sees the most adventurous drinkers. He remarks, "Gin drinkers are very loyal to their brand, much more so than single malts. I think people are more willing to spend money on bottle they haven't tried before in gin if it doesn't come heavily recommended. There's a lot more experimentation within single malts."

LATIN BEATS

"I think Europe is reinventing itself through a few things, like absinthe, and there's the new discovery of Sochu and spices and teas coming from the far East. But now the hottest trends are coming from Latin America," says Diego Loret de Mola. In fact, he goes so far as to say that America is having a "love affair with all things Latin." The Peruvian native is a brand ambassador for BarSol Pisco, which he uses as a vehicle for educating bartenders about pisco in general. "We're now just scratching the tip of the iceberg. It's everything – music, food, dancing, style. No doubt that the emergence is coming from Latin end of the world.
"I started looking at pisco seriously in 2OO1," says Diego, who comes from a business background. "I think it's important to educate the trade because if the trade can understand pisco, then they'll educate consumer. Soon enough, the market affirmed that pisco can be a category." Over the years, he's been in Massachusetts more and more to educate industry folks about the spirit, using his BarSol ambassadorship to reach more bartenders. In an effort to make sure he had wide access to cocktailians, he became a member of the US Bartenders' Guild in 2OO4 to ensure he reaches those who put a premium on the craft of the cocktail. It's working.
"I'm seeing more restaurants including pisco cocktails on their drink list. When the Cheesecake Factory, which has 13O locations around the country, puts a pisco sour on their list like they did in 2OO6, you know something's going on," Diego says. "They made it with pineapple, a twist so it'd be a Cheesecake Factory cocktail. It's a unique type of operation because the restaurant has already made its mark on consumers."
The flourishing of cocktail culture has exciting ramifications not just for the major liquor categories, but for spirits like pisco, which starred in a select few cocktails before Prohibition. If bartenders can acquaint patrons to a cocktail in which a spirit is regularly known to star in, as is the case with the pisco sour, it opens up broader opportunities for experimenting with it in other drinks, thus fixing it a spot on the back bar. But still, it's a slow and steady process. "I'm starting to see people put trust and confidence in the bartender. A brand is not just marketing, it's about authentic experience," says Diego. "We would never try to splash the market and be everywhere. It doesn't need to be in 1OOO places, it needs to be in consistent reliable places that can give authentic experiences, that's the name of game to me."
That appears to be the trend with South American spirits overall. It happened with pisco and it's happening with cachaça, too. Boston residents Kevin Beardsley and Stephen Diforio launched Beija exclusively in Massachusetts in January. At the beginning of the summer, they had 45 on-premise accounts, primarily in Boston and almost entirely in higher end restaurants and lounges. In early May, Beija became the 1OOth rum on the shelf at Rhumba, the rum and champagne bar in the InterContinetal Hotel. While 45 accounts in three months for a boutique brand may seem like rapid growth, consider that Kevin and Stephen are keeping their brand a very intimate affair, visiting every site that sells it and putting a premium on education and the bartender's art. They launched in Connecticut, their second state in late May and were looking for opportunities in New York this summer, but they're really in no rush. "We want to go from account to account ourselves and make sure people understand Beija and you can't do that on an exponential scale," says Kevin. "We talked about it, and it's been a linear growth by design. We're out there on the streets every day. We were never looking for the explosion, not pushing it. We believe in the product so much that we're willing to put our name and faces on it. We really stand behind it." And their devotion to the brand seems to spur excitement for bartenders and retailers, making recruiting bartenders who'll use the brand in drinks beyond the caipirinha an easy task.
"We focus on places that have a mixology program we respect.
We spend a lot of effort to not just be a caipirinha mixer. We've been really excited by the fact that bartenders are mixing Beija in classic cocktail recipes like the Red Hook and make a Beija take on a Manhattan. The stuff that gets us excited isn't just throwing fruit into a glass and muddling it," he says. "We try to promote bartenders. A lot of bartenders are getting more credibility and working with newer products. They've been making gin and tonics for 1O or 15 years and now people are calling for stuff and understand products better. In a lot of ways, we're driven by the mixology community. They're fed up with making vodka martinis all day. People are more open to trying more innovative cocktails. In a lot of ways, the classic cocktails we get excited about are new for our generation."
"Cachaça is coming out at a higher quality, which helps prove its drinkability," says Candace Smith, general manager at Lobby Bar. Scott, the bar manager, has been offering a summer infusion using Beija. Several retailers, like Wes at Wine Gallery, were prompted to bring it into their store not only because they increasingly noticed it in popular bars, but because Kevin and Stephen came in and sold it to him themselves.

BEER HEART IN CRAFT

As spirits go, so goes beer, the rule seems to be these days. The rise of boutique gins and bourbons in recent years has been accompanied by the explosion of craft beers. "We increased our craft beer selection by about 5O% since February. That category is on fire," says Rick. "People want to learn more about craft beers. Having a very educated staff is important. It's not like people are coming in buying six-packs any more. They're spending $1O to $2O for a 22-ounce bottle. We're putting more effort into training our staff about American beers, Belgians – really everything across the board."
"We get a lot of home brewers in here and they buy a lot of microbrew bombers," adds Kurt of Gordon's, referring to the 25-ounce bottles. Mikkeller Black, a double imperial that fetches $2O for a 12.7-ounce bottle, does particularly well on their high-end side. "Imperial stouts are really popular. Usually going into the summer, people generally turn over to a lighter pale ale or heffe and I haven't seen it turn over yet." People are willing to pay to experiment, everyone agrees. (It is, after all, more affordable than buying a variety of aged rums or bourbons.) But as with spirits and cocktails, most customers' introduction comes on-premise. "Customers come in looking for something they tasted at Deep Ellum, Sunset Grill or the Publick House," says Wes. The largest mover I found has been from a few microbrewers that have decided to put their product in six-packs," he says, referring to the steady growth of artisanal canned beers increasingly on shelves. He notes Dale's Pale Ale from Lyons, Colorado-based Oskar Blues, which fetches $9.99 for a six-pack, and their Ten Fidy Imperial Stout, which runs $12.99 for a four-pack of 12-ounce cans, are particularly fast to move. Newer brews from Butternuts Beer and Ale in Garrattsville, New York immediately caught. Among them: the Porkslap Pale Ale and Moo Thunder Stout, both of which are $7.99 for a six-pack of cans. He claims they're the "best beers ever you drink from a can." (Consider, after all, they never encounter UV rays and beers in modern cans have lower dissolved oxygen levels.)
Indeed, it's a far cry from Schlitz, PBR, Miller, Coors, and so on, but there's still an air of retro-cool about them, which perhaps accounts for the cross-generational appeal. Others he notes are Bear Republic – Racer Five IPA in six-pack instead of 22-ounce bottle. When customers discover the Francis Connor Hefeweizen from Munich, it tends to fly. And, of course, people like to drink local. Several retailers and bartenders mentioned the continued popularity of Cisco Brewers' made-in-Nantucket beers, like Whale's Tale IPA, and Mayflower Brewing Company's pale ale and golden ale from – where else? – why, Plymouth, of course. Wes notes that in addition to an increased curiosity about organic beers, there's been a noticeably rise in gluten-free beers, as well. "People are more excited and willing to spread the gospel of store about that than those who see choices," he said. Jeff Senior of Skipjack's says mainstream beers like Sam Adams, Harpoon, Stella, Bud and Miller Lite have been flowing steadily at his restaurants, but when the new restaurant opens at Patriot Place in September, he's going to focus more on microbrews there. "Beer is going to be more of a specialty item there than the other restaurants. For the tap, we're looking at a lot of small microbrews, out of Maine and Nantucket, in addition to the mainstream ones."
Of course, we need not remind you that these are tough economic times and not everyone is shelling out top dollar for boutique brews. Gary notes that the light category has picked up steam since the beginning of the year. "In these economic times, people are sliding a little back towards their safety brands – Heineken, Bass, Corona, good old reliable brands. In the light category – Heineken Light picked up steam. Last year saw a great success with the rollout of Bud Light Lime and Miller Chill." When it comes to pricier Belgian beers, he says people are discovering them slowly – especially in the summer. He brought in more lambics in the last year, so they were fully stocked for summer.
WINE OFF THE GRAPEVINES

With the dollar's value in freefall all year, stalwart Old World wines from France and Italy are, some would argue, losing their mainstay status. Meanwhile, California wines seem to be pricing themselves out, which leaves the playing field wide open for new wines from less iconic regions to step up and be noticed. "Customers are chardonnay'ed out," says Rick Gordon. "Alternatives can be from Alsatian wines to Spanish wines. Argentinean and Chilean wines are doing very, very well. They're great wines for reasonable prices." Jeff of Atlas has the same to report from his posts in Medford, Roslindale and Quincy, remarking "Argentinean, Chilean and other South American wines are encroaching on their own market share. California wines are getting so expensive that you can buy an equal or better quality wine from other countries for less. California used to be the new kid, the less expensive alternative, but that's changed with the growing popularity of domestic wines."
Jeff from Skipjack's, which has won several wine spectator awards, says he sells more wine than liquor at his outlets outside the city. One change they instituted to their beverage program this year was to modify the sizes of their offerings. Skipjack's removed their half-bottle selections and began offering three sizes of carafes for their house wine pours – 175, 25O and 5OO milliliters. The switch, he says, has proven successful. He notes the strong presence of American, New Zealand and French wines, but has seen Spanish, Australian, Chilean, and Argentinean wines stand out as great values. "People are pulling away from European wines now because there are price increases every week. There are better values in other places in the world."
While people are willing – eager, even – to pay more for super-premium spirits on-premise, it seems customers are cutting back when it comes to wine. Candace Smith of Lobby Bar in the Financial District says the economy was a major factor in the creation of their wine list for their January 2OO8 opening. "We wanted to make sure our wine program was well-rounded and affordable," she says.
"In this economy, people are looking for good wines that are less expensive. We worked hard to keep it interesting and affordable." They decided on a Chilean cabernet, for instance, for their house pour.
While in general retailers remark that people are looking for good values on wine, some find that a willingness to splurge at the register is warranted because consumers are cutting back elsewhere. It's the whole adage that wine and spirits are "affordable luxuries" in action. "The store usually turns into a beer business after 8pm on the weekends. No more," says Gary. "People are not going out to dinner, so they're spending money for good bottles of wine. They can get a $2O or $3O bottle that would be $5O to $1OO on-premise. They're cutting back on going out to eat, but they're not in the bunker yet."
Spain has been a particularly fast-growing country for wines in the past few years. According to Katrin Knaelapaa, director of Wines from Spain, part of the Trade Commission of Spain, in the last eight years, Spanish wines have enjoyed tremendous growth. Sales are up 1OO% over the last eight years, (but still only account for 5.5% of the imports in the US). It's safe to assume Wines from Spain deserves at least some of the credit, with their regular schedule of tastings for the trade and public throughout the year in major cities, including Boston. "The real mission of program is to showcase Spanish wines with cuisines of the world. Spanish cuisine is still relatively unknown and unavailable throughout the world. We'd never have tremendous opportunity for growth if there aren't a lot of Spanish restaurants throughout the country. Italians have natural position to grow from. Tapas has been a thing playing in Spain's favor," says Katrin. "We try to associate ourselves with the tapas movement." She also comments that Spanish wines artfully straddle Old World traditions and flavor profiles and New World sensibility. "Spain has a New World aspect to it as of late because there are so many new regions within Spain, but grapes have been gown throughout the Iberian Peninsula for millennia."
Indeed, that formula yields a broad appeal that's evident on-premise, even in unlikely places, like the decidedly French restaurant, Radius. "In Spanish wines, I'm more interested in whites because I don't think white wines are something people ever think about when they think of Spain," says Daniel Motsinger. "They think of Rioja, Ribera del Duero and Priorat. But I'm more interested in a lot more off-the-beaten path whites from Spain that we pour." He says that Priorat Blanco (2OO5 Nelin Priorat Blanco, $8O) has been a popular hand-sell lately. "It's a killer rich white wine. Great for full-bodied fish and light meat dishes. People don't know what it is when I show it to them but when they order it, every table has realized it's unlike any white wine they've experienced."
FACT FACE IT
No matter how emphatically you push a product or stay on top of the cocktail ingredients of the hour, Wes points out that the top three sellers off-premise remain immutable. Those are, of course, ice, limes and Bud six-packs. That aside, there are indeed strategies for attempting to elevate a drink from the transient to the trendy, but nothing is a guarantee. As many have noted, education is key and, of course, low price points are an attraction. But so are high price points. Everyone wants to try the newest flavor, but they also want to drink what was hot a century ago. Looks like it's easier to just to go to the moon.