archived

FeaturedArticles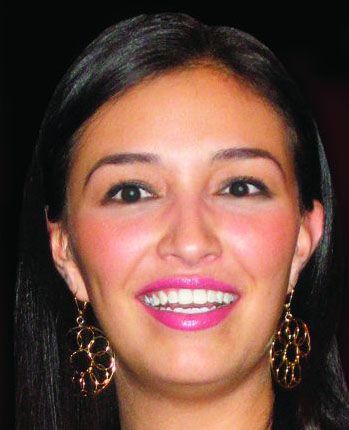 Article By: Liza Weisstuch
The private dining room at Casa Romero was small. The undertaking was not.
Tania Oseguera, brand ambassador for Corzo and Cazadores tequilas, set the tone for the night when she notified the small group that tonight was "an opportunity to break the rules".


Breaking is one thing, but she didn't warn that she would also be helping all of the nearly dozen people who'd gathered to build a strong foundation of tequila knowledge. It was a Tuesday night in April when the group – primarily retailers from around the state – convened.
There are laws a'plenty in the liquor industry, and they, of course, are inflexible, but when it comes to the more supple realm of "rules" – how to take a drink, when to drink, what to mix, how to pair with food – the old adage stands: they're made to be broken. "If it's good food, you can pair it with tequila," said Tania. "If it's good food, don't spoil it with bad tequila." And with that, the first supposed rule – that tequila is typically shot or taken in margaritas – went out the proverbial window. Tania was sporting sharply tailored black slacks and a dark sweater – her sleek look represents the new face of tequila: cosmopolitan, stylish and smart.
beverage business and Bacardi USA had invited several retailers from throughout Massachusetts to a dinner at the rustic but sophisticated Back Bay restaurant for a night of what can best be described as tequila boot camp. But since this was a rigorous workout in all things agave, in place of sprints there were sips and the only interval training came in the form of getting through several courses of Mexican food prepared with a delicate touch. Against this backdrop and the soft din of conversation from the lively dining room next door, Tania delivered a thorough tutorial that touched on many aspects of 1OO% agave tequilas – the source, the distillation process, the aging method, and tequila's position in the market. But as any education researcher will tell you, the lessons that make the most lasting impact are interactive and experiential. Understanding can only go so far by sight and sound. Smell and taste seal the deal. Tania's prop, of course, was the Mexican nectar itself. She ran through a tasting of the three styles of Cazadores, which has been in the United States for about 15 years, and Corzo, a more premium brand that the company released in 2OO4. (It hit the shelves in Massachusetts in August 2OO6.)
"With any spirit brand, it is important to not only educate bartenders, but retailers, on key selling points that will impact a consumer's purchase decision," Brandy Rand, field marketing manager for Bacardi USA, told me after the dinner. "Tequila is a fast-growing category with a great deal of consumer interest, but also confusion on the different types of tequila available. A knowledgeable sales staff is crucial in differentiating the benefit of premium and super premium tequilas." Indeed, in an increasingly crowded marketplace, differentiating is key. Tequila brands that have been around for years are repackaging their products while each newer brand that's introduced seems to aim to outdo the last one's sleek bottle in an unofficial game of design one-upmanship, a competition that Tania offhandedly refers to as the "fantastic contest of the tequila bottle". Needless to say, that's enough to make a customer scratch his or her head – a customer, that is, who wants to try something new and understand what makes it distinct from the last one he tried. Enter: the retailer, armed with an explanation. And through a vertical tasting, a roundtable – well, rectangular table, to be precise – discussion and questions and answers that were volleyed back and forth at a steady clip, that Tuesday night in April was an opportunity for a few said retailers to stockpile ammo.
First things first – Tania ran through the basics: There are two regions in Jalisco, Mexico where tequila is made – the highlands and the valley. In the highlands, the cooler weather and soil yield sweeter agave plants. (And for the record, agave plants are succulents, not cacti.) Then came the laws. Yes, those rules that are impervious to exceptions: The Tequila Regulatory Council (Consejo Regulador del Tequila, or CRT) is the Mexican government-approved body that determines the authenticity of tequila. Their regulations allow for the addition of sulfites and caramel colors and artificial flavors, but Corzo, Cazadores and many other 1OO% blue agave tequilas never toss in additives. Clifford Ansara, who manages Lynnway Liquors in Lynn, one of three stores owned by his family (the others are Vinnin Square Liquors in Swampscott and Rapid Liquors in Stoneham) was especially curious to know if the CRT had every considered instating regulations or requiring a printed message on a tequila's label to indicate that additives were included. From there discussion swung into the difference between mixtos, which typically include additional colorings and flavorings, and 1OO% agave. (For some brands, many noted, you just never know how they're made if they don't broadcast their production process.) Corzo and Cazadores contain no such stabilizers. In fact, it's their distillation process that makes Corzo, in specific, unique, but more on that in a moment. Just so everyone would be on the same page, Tania ran through the precise definition of each tequila style: Blancos, or white tequilas, are not aged, reposados are rested for up to a year, and anejos, or "sleeping tequilas", slumber in oak from one to three years. Cazadores bills itself as the number one premium tequila world wide. Corzo is the latest tequila product Bacardi put out, but it's not just the bottle, which was designed by Fabien Baron (a noted designer whose credits include Calvin Klein's perfume bottles) that makes the product stand out.
"All tequila is triple distilled by law. Corzo goes through triple distillation," said Tania. "The more times it's distilled, the smoother it gets. It's distilled three times and spends two months in an American oak barrel between the second and third distillation. It's a patent-pending process." The distillation part of that process is referred to as "heart of hearts" because every time the tequila runs through the distillation, the heads and tales are discarded. Therefore it requires more agave – 22 pounds to produce a liter – than other tequilas. "Corzo is sweet with a light acidity. It's a silver tequila but it's smooth. You don't need lime to take the flavor away."
In any talk about tequila in the marketplace, the powerhouse Patron inevitably makes its way into the conversation. One participant asked how a brand like Cazadores can position itself against the premium tequila market's trailblazer and seemingly perennial goliath, Patron. The response was quite simple. "It's traditional in Mexico," said Tania, referring to Cazadores, its widely publicized distilling process, and the fact that in Mexico it's commonly consumed with Squirt, a soda popular south of the border. "This is a more traditional tequila." And so with the legalities, semantics, technicalities and a few business tactics covered, it was time to get subjective. It was time to taste. Tania raised the glass of Cazadores blanco and instructed everyone to sniff it, to position their nose at the back of the glass. Words like pepper, citrus, minty, and spicy were offered.
"I never would have thought to sip this," said Lenny Nickrosz, owner of Colonial Spirits of Stow, who was in attendance with one of his managers, Marylou Terreri. He nodded as if in newfound discovery. Between a plate of appetizers and the main course, right after the Corzo reposado took the spotlight, we lassoed the retailers and asked them about how tequilas – Corzo and Cazadores in particular – are selling in their shops. "I sell more Corzo than Cazadores. I never thought tequila would be more than a party product," said Clifford. "I never thought I'd see $3O and $5O dollar bottles jumping off the shelf. And I think that's thanks to Patron. They opened the doors to all the other brands out there."
"Business is steady. Both products sell at a good rate," said Jeff Fine, the manager of Atlas Liquors, which has outposts in Medford, Quincy and Roslindale. After the dinner, I caught up with another attendee, David Gordon, vice president of Gordon's Wine and Liquors, which has stores in Waltham and Watertown. "Consumers are very into tequila. There are new products every year and sales are growing every year. It's a hot category. We've added more to our tequila inventory. Just like it's been a new vodka every month, now it seems like there's a new tequila every month. I think Corzo is above par for the course; they've done a good job. The product itself is amazing – and they do an amazing job with the packaging. Tequila, like anything else, is about education. When someone is about to buy a bottle of Patron or Don Julio, someone in the store could say, 'Why don't you try this.' Corzo is something that's really a hand sell. You have to stick it in front of someone in the tequila aisle. It's not flying off the shelves. In my customer base, people are talking about premium tequila. I think where tequila is now is where wine was ten years ago. People are just starting to educate themselves on tequila. It's that old saying: drink what you like, like what you drink. There is a certain percentage of people who are first movers – people who try something new and tell friends. When you want to turn someone on to tequila and sell them this, they come back. Customers are coming in and saying, 'my friend says he really liked the tequila you recommended'. That's the best kind of marketing, [you] can't buy that." David noted that some of the distilling details he learned were new to him, and he would take those talking points back to his staff to, in turn, pass on to consumers.
Gordon continued, "Blancos are the most popular at our stores. Another part of education and something that came up at dinner is what is each style used for? Most people don't know that an anejo is meant to be drunk from a snifter. It's a matter of education." It should be noted that Gordon is instinctively attuned not only to what he learns, but how it's taught, as the sleek Culinary Center, which opened at the Waltham store in September 2OO6, is a busy education outpost.
During the dinner, Clifford from Lynnway raised another question: "Where does it come in – during dinner?" Tania looked at him slightly perplexed. "I mean: after or before, to stir your appetite?"
"Everywhere," Tania said with a shrug.