archived

FeaturedArticles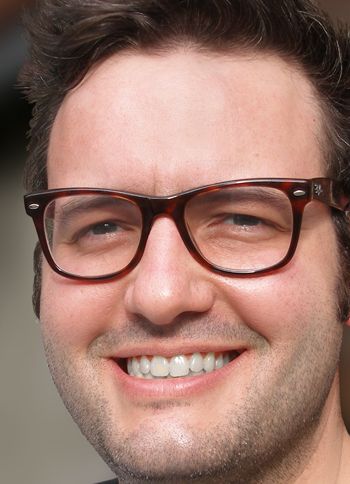 Article By: Fred Bouchard
MAX TOSTE • 32 • Co-owner & Bar Manager • Deep Ellum, Allston, MA

---
This destination bar has come a long way since opening after New Year's 2OO7. These keen guys and gals, apprentice masters of good taste, could be top deejays. I spoke with candid, dedicated co-owner Max Toste (pronounce it 'toasty') on their almost-finished back deck in deep Allston. Bartender Casey Keenan turned me on to good brews, Green Flash IPA from California and a spicy, Carolus Golden Ale, to go with a Hebrew National hotdog with rich kidney-bean chili.
---
FIDDLERS THREE
My partners – front-of-the-house guy and business manager Aaron Sanders and chef Josh Velazquez – and I first met working at Bukowski's in Cambridge. That was a big experience. We'd all worked in the business prior to that, Josh and I in high-end continental restaurants (Locke-Ober's, Al Dente in Newport, RI) and Aaron in busy high-volume bar/restaurants. I was really into wine, working with the wine steward at The Palm in the Copley Westin, at West Street Grille, and with the sommelier at Locke-Ober's.
LUCKY BOSTON
Basically I like drinks that taste good, be it beer, wine or cocktail. Great beer is very accessible in Boston: you can go to your local liquor store and buy five of the world's great beers and take them home to enjoy at leisure, then go our tomorrow and buy five more, as long as you like, and never run out. In fact, Bostonians are lucky there are so many good shops and restaurants that stock excellent selections and maintain terrific lists. Boston's concentration of places that sell top-quality beverages – beer, liquor, wine – is higher than in New York, LA or other major US cities.
RAISING the BAR
It's rare to find a top-notch cocktail in a neighborhood bar like ours, but that's our goal. It's important that these classic cocktails be kept in the culture: they're as American an art form as jazz. They called the places where these drinks were served, in Berlin and Venice say, "American Bars".
DALLAS HOOKUP
When my partner Aaron grew up in a suburb of Dallas, the Deep Ellum section was 'the' place to be. It's kinda like Allston: a counter-culture scene with students and people who don't wear suits to work, with biker bars, tattoo shops, ethnic restaurants, juke joints. If you know what it is, you say, "Oh, it's like The French Quarter or Soho or South Side; it has history" and if you don't, well it sounds way cool.
EASY REHAB
This was originally O'Malley's, an absolute dive for 2O years. In 2OO3 the former owners gutted the place, rebuilt and rewired it, and tried it as Engine 41, then The Real Bar. We took over in 2OO6, cleaned the fine tiles, refurbished the classic mahogany woodwork, and built in significant cosmetic changes – a glass rack, banquettes and tap system.
WHATTA CONCEPT
While our main product features are craft beer and hand-made cocktails, our number one concept is service. We're trying to bring service back to the service industry, because we feel it's lacking. We see places with star chefs and big bankrolls but too much attitude; people say "Yeah, nice food, but the service sucked." I don't wanna go there. I can buy great beer, take it home, and be nice to myself. We have zero attitude; we're not trying to be cool, but to deliver an experience that's better than average and hoping our customers share our enthusiasm for great products.
LOW-KEY EXPERTS
You can go to a beer bar that doesn't know anything about wine, and a liquor bar that doesn't know anything about beer, but we're doing are best to know all we can about everything we serve. Yes, Eastern Standard is a great restaurant that does all three well, but they're also a fancy place in a big hotel with a huge budget. We're just a neighborhood bar, but that kind of top-notch product and service is what we're about. We cater to our clientele and encourage repeat business. You could take our bar and put it in any neighborhood in the city and we'd do well.
SERVED RIGHT
That is, we are serving drinks in correct glassware, making drinks and dishes in the proper way, and looking after our customers as guests. When we pour beers, we want them on the right tap, with the right gas [CO2 or nitrogen], at the correct temperature, and poured into the perfect glass. When we put a dish out, we want it to have the best ingredients, look good, be nice and hot, taste great. We want customers to experience excellent service, even though the waitstaff's in jeans and T-shirts. And to be hearing top psychedelic bands on the sound system. Some of our reviews so far have been mixed – we're working on it! – but every one praised the service. Ten years from now, we may have tweaked the drinks offerings according to taste, but we'll still be focused on terrific service. That's what will keep us going. Everyone is well-trained, knows about the drinks and foods. We didn't invent this stuff, we're just putting it out there in the best manner possible.
TAP SYSTEM
Our custom 2O-tap system is kinda new/old. It's state-of-the-art in that it uses a multiple gas blend that matches really hoppy beers with the CO2 they like, and nitrogen with stouts (and 'nitrogen pours' like black ales, BBC, Rasputin) that work best on an ingenious draft system that Guinness invented in the '5Os to mimic cask beer. It fools your palate into thinking the brew has low-carbonation, but it's actually high-pressured nitrogen. The old-fashioned part is that our draft system is air-cooled. That means the beer is kept at 4OºF instead of 35º, which is too cold to best show off the flavors of these great brews.
CASK SYSTEM
Our cask engine is traditional, kept at the ideal cellar temperature of 55ºF. We keep one cask on tap at a time, served without a breather, but we rotate three: one pouring, one venting and/or stilling. We custom built our 2-compartment cold box, which works like an old ice-box. Our entire draft system was designed by Aaron, me and Dave Keating of Berkshire Brewing Company.
NOSTALGIA BRANDS
We only serve craft beers, but I make an exception for what we call 'nostalgia' brands. Lots of locals grew up with Carling's Black Label; I was raised in Tiverton, Rhode Island, where Narragansett was the favorite, way beyond Bud. You want a cold can, it's great with our Hebrew National hot dog, you're in and out for under a sawbuck.
WELL, WELL!
Our well bottles are Old Overholt Rye, Benchmark Bourbon, Pinnacle Vodka and Gin, Brugal Dark Rum, Plymouth Gin. We've gone back to "call liquor" which strikes a happy medium between this 'well' crap that gives you a headache and makes crappy drinks and those premium, heavily advertised bottles which usually don't work as well in mixed drinks! Everybody makes out. When mixed drinks were invented, many between the Civil War and World War I, they didn't use 1O-year-old bourbon or triple-distilled gins that don't taste like anything. Call bottles may be a little rougher on their own than whiskeys that sit in wood for years, but it plays well with other flavors, and knocks a few bucks off your drink price. Plymouth Gin makes a far better Aviation than Bombay Sapphire. Don't make me a Manhattan with high-proof bourbon – it's a waste of time and taste. I rest my case.
WHISKEY LIST
Bourbons? We stock the full Buffalo Trace bourbon portfolio. We have van Winkel Reserve, Thomas Handy, Sazerac, Weller, Bernheim Wheat, Black Maple Hill, Old Potrero. Scotches? Compass Box, Oban, Talisker, a dozen more. We have guys that come in here and want to sip high-proof whiskeys and to cool their palates with beer. Unless you're doing a terroir experiment, say Springbank with Belhaven Scottish Ale, you're gonna want a simple can of Schlitz or PBR to chill your chops.
SEASONAL MENU
We've changed the menu dynamic to take pressure off the kitchen during the new deck expansion [increasing capacity from about 6O to 1OO]. There'll be cold summer salads (remoulades, slaws), artisanal cheeses (dolce latte, Hereford hop cheddar), and homemade charcuterie (galantines, galettes, patés). We've built a second bar station and have a swing bartender. We're being adaptive and creative.
ON the MOVE
My wife and I took a vacation to Mazatlan last year. While we were there tasting the local tequilas, I learned how to make sangrita (or 'little blood'), the best shooter after good tequila. It's a blend of tomato juice, orange juice, lime juice, and hot sauce. It sounded disgusting – until we tried it. Blends differ, but we mimic the version we had at the hotel there. That's where they brew Pacifico Claro, too.
PRACTICAL PHILOSOPHY
I work really hard and I try to do everything the best that I can. I try to stay humble with it, too. My wife says, "As much as you fuss over everything, it's just poop the next day!" People tell you, "this place is the cat's ass" but we have to remember we didn't invent this stuff, we're just presenting it. We're not brewing, distilling, vinifying; we're just putting it out there in a way people can best appreciate it.