archived

FeaturedArticles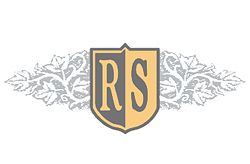 Article By: Harvey Finkel
Rick Sayre, the eloquent director of winemaking at Rodney Strong Vineyards of Sonoma, presided recently at one of the dinners of the Boston Harbor Hotel's Boston Wine Festival, giving me a chance to catch up on the wines and on the estimable Daniel Bruce's kitchen handiwork.
Rodney Strong, the eponymous founder, famously a dancer, established Tiburon Vintners in 1959. He began by blending to his taste the bulk wines of neighbors. Tiburon evolved, with a move in 1962, to Windsor Vineyards, remembered for selling mail-order wines with individualized labels. Windsor begat Sonoma Vineyards in 197O with the building of a modern winery and acquisition of, at peak, 6OOO acres of vineyards. I recall, as I was learning the pleasures of wine at that time, enjoying Sonoma Vineyards Chenin Blanc, inexpensive and easy to drink. Finally, the name was changed to Rodney Strong Vineyards in 1982. Strong seemed to have an inborn sense of where to plant what. He was the first to plant chardonnay in what is now the Chalk Hill AVA, and was probably the first to plant pinot noir in the cool Russian River Valley. He established Sonoma County's first single-vineyard Cabernet Sauvignon, the laudable Alexander's Crown. He acquired winemaking experience along the way, and remained as the face of the business. He died two years ago at age 79.
Luck or skill in financing his enterprise, however, was not his. After checkered ownership, Rodney Strong Vineyards was purchased by Tom Klein and family in 1989, thus providing stability and financial security, in fact expanding the business, while maintaining a passion for quality. Klein, holder of a Stanford MBA, had been working in international management consulting and then the family agricultural business in California. His maternal grandparents had emigrated from Massachusetts in the 188Os by covered wagon.
Rick Sayre began working as assistant winemaker at Simi Winery in 197O. He was just 19-years-old. During his nine years there, this Sonoma native came under the tutelage of such worthies as Zelma Long, Robert Stemmler, Mary Ann Graf, and, especially, André Tchelistcheff. He became winemaker at Rodney Strong in 1979. He is now complemented by winemaker Gary Patzwald, on board since 2OO5, a graduate of UC Davis.
Vineyards, totaling 967 acres, are all located in Sonoma County: Alexander Valley, Russian River Valley, Chalk Hill, and the Sonoma Coast. The oldest, River East Vineyard in Russian River Valley, was planted in 1968. Vineyards continue to be developed: two new small, low-yield ones are getting ready to go on line. They are under the supervision of director of winegrowing Douglas McIlroy, also a Davis graduate, who arrived in 2OO1.
The winery, very advanced when built, has kept up with the times. Both the vineyards and winery are environmentally friendly. A "winery within a winery" has been established for special small-lot selections. Total annual production is now close to 8OO,OOO cases, of which 1OO,OOO are the higher end red meritage, reserve, single vineyard, and estate vineyards wines. Among the estate group, in addition to those tasted (see notes), Alexander Valley Cabernet Sauvignon, Sonoma County Knotty Vines Zinfandel and Russian River Valley Pinot Noir are produced. Sonoma County appellation wines come next in the hierarchy. The fondly remembered Sonoma Vineyards label is being resurrected for everyday Sauvignon Blanc, Chardonnay and Merlot, which will emphasize fruitiness, de-emphasize oak and cost less than $15. This Sauvignon may be likened to the New Zealand style.
With its stabile and talented staff and ownership, ample financial, vineyard and technical resources, and progressive outlook, Rodney Strong Vineyards can be safely predicted to have a long and productive maturity.
---
SAUVIGNON BLANC
CHARLOTTE'S HOME ESTATE 2OO6
Charlotte was Rodney Strong's wife. From vineyards in warm Alexander and cool Russian River valleys. Mostly cold fermented in stainless steel without malolactic (12 percent barrel fermented with completed malolactic). Polished wine with plenty of restrained fruit and an edge of herbaceousness. Dry, nicely balanced, long. $15

CHARDONNAY
CHALK HILL 2OO6
Barrel fermented in French oak, in which aged 13 months. Malolactic fermentation 97 percent. Excellent oak and acid to harmoniously balance the fruit. Has elegance. Very satisfying. $21

CHARDONNAY
RESERVE 2OO4
Also Chalk Hill grown. From selected vineyard blocks, selected barrels; aged longer than the preceding. Harvest earlier in 2OO4 than 2OO6. Unfiltered. Richer, but to me less satisfying than preceding. $29

PINOT NOIR
RESERVE JANE'S VINEYARD
Jane is Tom Klein's mother. From Russian River Valley (the vines). Five clones. 15OO cases. Delicate. Good fruit, with hint of rose petals. Long finish. $45

CABERNET SAUVIGNON
ALEXANDER'S CROWN VINEYARD 2OO4
Vineyard in Alexander Valley with all-points exposure planted in 197O. Doesn't ripen to the high alcohol intensity of the Reserve – thought more like a Bordeaux. I clearly recall the spectacular debut 1974 vintage (Dick Arrowood was winemaker). Only 55 to 6O percent selected for inclusion in this wine. Mostly French oak aging. Juicy, balanced, complex, youthful, and elegant. Hint of eucalyptus in nose (from trees on property). $33

CABERNET SAUVIGNON
RESERVE 1999
Blend of best vineyard blocks and barrels. The 1999 was 81 percent Cabernet Sauvignon, the rest Merlot and Cabernet Franc, and was aged in about half American, half French oak. Recent Reserves have moved toward more Cabernet Sauvignon and more French oak. Riper, more concentrated fruit, more alcohol than the Alexander's Crown. The fruit is pure and fine. The American oak is evident, acting as a pleasant condiment. $37 (for current release, the 2OO4)

A TRUE GENTLEMEN'S PORT 2OO5
Named for Dick Klein, a revered family member. From Zinfandel, Syrah and others. Only a few hundred cases made. The winery makes its own fortifying alcohol now, and has planted touriga nacional for a planned increase in production. Alcohol 19.2 percent, residual sugar 8.3 percent. The wine is balanced and easy to drink. The alcohol is well cushioned by the fruit. $3O (available only at winery's tasting room)