archived

FeaturedArticles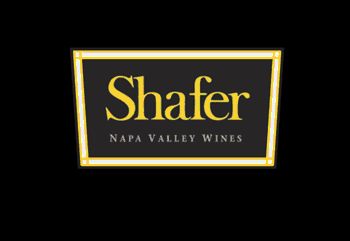 Article By: Harvey Finkel
When I first became acquainted with the wines of Shafer Vineyards and met John Shafer – it must have been more than 25 years ago – two impressions engraved themselves on my mind: all the wines tasted so good right from the first; the charm and intelligence of John Shafer. Nothing has happened since to alter my first impressions, but until now I've never written about Shafer wines, yet I have published many articles about wines I esteem less. I can only guess that I may have compartmentalized Shafer in the personal side of my introspections. Well, it's long past time.

I've reviewed the remarkable Shafer story, my own visits and tastings, reread John Shafer's engaging little book, From the Ground Up (2OO4), had discussions with Shafer folk, and tasted the recently released array of Shafer wines. John Shafer, the accomplished paterfamilias, now into his still-vigorous 8Os, had been an almost infant B-24 pilot, who, during World War II, apparently once bombed Switzerland (but that's another story). He grew up to become a successful textbook publishing executive in Chicago, then, seeking to make his own mark, he bought the derelict property in the Stags Leap area of the Napa Valley in 1972, moved his supportive family out in early 1973, and set about resurrecting the place.

The site occupies a hillside amphitheater on the east side of the valley, about seven miles north of the city of Napa. It had first been planted by Jacob Ohl and C.H. Linderman in the 188Os, then replanted in 1922 by Batista Scansi, an Italian immigrant who sold grapes to home winemakers during Prohibition. When Shafer arrived, he found zinfandel, golden chasselas, carignane, and sauvignon vert, and walnut trees. The overarching Shafer plan was to replant, mostly with cabernet sauvignon. The wisdom of this decision has been more than amply confirmed by the vinous achievements of Shafer and his neighbors in the tiny Stag Leap District that became a recognized and respect AVA in 1989, after a four-year effort led by John Shafer and Dick Stelzner.

The district is marked by rocky, well-drained, thin, volcanic soil on predominantly west-facing slopes. Hot and sunny during the middle of the long day, the area is cooled later by breezes from San Pablo Bay. This all adds up to wines with lush fruit, soft tannins and preservation of vital acidity. In John Shafer's words, "the most prominent attribute of Cabernet Sauvignon grown in the Stags Leap District: the silky, supple, velvety tannins that don't require softening with the addition of Merlot."

In the begining the wines were made, and the vines tended, by John, with consultations. The first commercial vintage was 1978. Son Doug, a Davis graduate, took over as winemaker in 1983. Others of the family played various roles during the formative years. In 1994, in a major example of kicking upstairs, assistant winemaker Elias Fernandez, a Davis graduate destined to win many awards, was named winemaker, Doug became winery president, John chairman.

Five wines are now produced: Chardonnay, Merlot, Relentless (syrah and petite sirah), One Point Five, and Hillside Select (the last two are Cabernet Sauvignons). All bear the Napa Valley appellation, with the One Point Five and Hillside Select carrying the additional one of Stags Leap District and the Chardonnay that of Carneros. At one point Shafer grew zinfandel, chardonnay and sangiovese in the district, but gave them up in favor of cabernet sauvignon and syrah. The second label – Chase Creek – also had a short life.

Shafer now owns 200 acres of vines. The contiguous Stags Leap Hillside Estate of 54 acres is composed of several distinct blocks, some with southeastern exposure, some with southern, some western. It is chiefly planted to cabernet sauvignon. Borderline Vineyard, a 25-acre source of cabernet sauvignon, lies at the southern end of the district. La Mesa Vineyard, bordering the district to the south, is the 18-acre ridgetop source of Relentless's syrah and petite sirah. Ridgeback and School Bus vineyards near La Mesa provide cabernet sauvignon and merlot. Red Shoulder Ranch in Carneros, named in honor of its helpful hawks, is the 68-acre home of Shafer's Chardonnay. The only purchased fruit is about half of what goes into the Merlot. This comes from a neighboring Stags Leap District grower, with whom Shafer maintains a close relationship.

Shafer has pioneered in the use of cover crops, of raptors (red-shouldered hawks by day, owls at night) to control moles and gophers and other rodent pests, and has maintained painstaking preparation and care of its vineyards. Cover crops, such as oats, vetch and clover, planted between the vine rows reduce erosion, inhibit weeds, decrease excessive vine vigor, enrich the soil, and encourage proliferation of ladybugs and spiders that prey on damaging insects (e.g., leafhoppers and sharpshooters). Bluebirds, swallows and bats are nurtured to further minimize damage by insects. The vineyard and cellar team is stabile, and works year round: knowing the terrain, the vines, the equipment, and each other, they provide stability, and can meet the unexpected. The winery is fully solar powered. Native yeasts conduct the fermentations. Annual production is about 32,OOO cases, sold in 34 states and numerous other countries. About 2O percent of production is exported. Decide for yourself about the prices.

The wines are wonderfully balanced, and they age gracefully. Despite the consistent ripeness of the grapes, with resultant high levels of alcohol, the wines remain harmonious and elegant, never overripe, over extracted or alcoholic. Michael Broadbent cringes in horror when he reads the alcohol content on the labels, which he might find more acceptable were the wines French instead of American. The proof, found in the drinking, is that they just taste so very good.
---
CHARDONNAY RED SHOULDER RANCH 2OO6Long, cool growing season. Whole clusters barrel fermented; 14 months on lees: 80 percent in oak (65 percent new, 80 percent French), 20 percent in stainless steel. No malolactic fermentation. Average production range 5OOO to 65OO cases. Pale with green glints. Smells of restrained, elegant fruit with a hint of oak. Intense, balanced, long. Has plenty in reserve for the long haul. $49
MERLOT 2OO5
Large harvest allowed strict selection (much of the fruit sold off). Contains 8 percent Cabernet Sauvignon, 6 Cabernet Franc. Twenty months in French oak (4O percent new). Production 9OOO to 1O,OOO cases. Good color, with saturation to edge. Smells of dark fruit, perhaps black cherry, with a hint of oak. Youthful, balanced, complex, very long. $5O

RELENTLESS 2OO4
Named in honor of winemaker Elias Fernandez's relentless attention to detail in vineyard and winery and his pursuit of excellence. Syrah 8O percent, petite sirah 2O; vinified together. Thirty months in new French oak barrels. Production 35OO to 38OO cases. Spicy, herbal bouquet evokes Mediterranean region. Bright, juicy, complex, long. Easy to drink. $7O

ONE POINT FIVE 2OO5
This Cabernet Sauvignon (with 2 percent Petite Verdot) is named for the 1.5 vinous generations represented, as they see it, by John and Doug Shafer. It is grown in the Hillside Estate Vineyards and Borderline Vineyard. Twenty months in 7O percent new oak, half French. Production 95OO to 1O,OOO cases. Elegant varietal nose, with distant hints of the oaks behind the fruit. Delicious fruit: complex, long, bright, enticing. Has lots of time. $7O

HILLSIDE SELECT 2OO3
All Cabernet Sauvignon from selected fruit grown in Hillside Estate blocks. New French oak for 32 months. Shafer's flagship wine. Production 2OOO to 24OO cases. Nose of deep, pure fruit, with faint notes of vanilla from the oak. Concentrated complex fruit. Very long. Very special. I'd love to revisit in a few years. $2OO+