archived

FeaturedArticles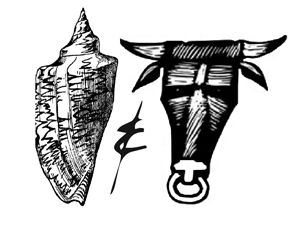 Article By: Harvey Finkel
Odd name Concha y Toro. It comes from the founder, Don Melchor de Concha y Toro (1834-1892), Chilean businessman, politician, and academic at the law school of the Universidad de Chile. With the help of the vineyard, brought to the marriage by his wife, Doña Emiliana Subercaseux y Vicuña, he founded the company in 1883, importing vines and an enologist from Bordeaux.

Concha y Toro (CyT) is now a giant, by far the largest wine producer in Chile, bottling one-third of Chile's output. More than 2OOO employees work more than 7OOO hectares yielding 27 million cases annually. And there is a branch across the Andes in Argentina. The wines are exported throughout the world, one-quarter to the US. Unlike European wines, those from Chile have not escalated in price as the dollar declined. The strength of the company is its wide range of well-made, fairly priced wines, which blend tradition and innovation and are knowingly marketed. CyT is now owned by the Guilisasti family and by uncountable shareholders. It is listed on the New York Stock Exchange.
In reality, CyT's production is set up as a number of separate facilities, taking advantage of Chile's long latitudinally diverse growing areas, with proximate wineries for each. We were visited recently by Marcelo Papa, one of CyT's five principal winemakers. Papa, 41-years-old, is responsible for three ranges of wines: Casillero del Diablo, Marqués de Casa Concha, and Maycas del Limari. We shall herein become familiar with the first two of these. Trained in Chili, Papa spent five years at Kendall-Jackson before joining CyT in 1998, remembered as a historically awful vintage in Chile, the year of climate-changing El Niño.
The vintage Papa came to show, 2OO7, is much the opposite, the year of La Niña, the cooling of the Pacific by more than 2°C that cools the climate in lands influenced by that great ocean. The 2OO7 vintage has wine people in Chile dancing with joy. No one can remember a vintage as good. The weather and wise viticulture combined for at least a 25 percent reduction in yield of slowly matured grapes with well-preserved acidity and a hassle-free dry and cool harvest. While the wines requiring the most barrel maturation are not yet ready, we can taste some others to get a glimpse of what to expect.
The ranges of wine produced by CyT cost from about $5 up to $125 per bottle. Each has quality in its own way. As cask material has become rationalized and varietal confusions (chiefly merlot-carmenère and sauvignon blanc-sauvignon vert/tocai friuliano-sémillon) resolved, the outré flavors that occasionally mystified us back in the day of Chilean wines' first tentative appearance here more than 4O years ago have given way to fine and true varietal flavors, and, often, elegance.
Casillero del Diablo means "devil's cellar", a name purportedly designed to frighten off would-be pilferers. The grapes come from Central Valley vineyards. Bottles retail for about $11. The Marqués de Casa Concha range are sourced from single vineyards – chardonnay and cabernet sauvignon from Maipo Valley, merlot and syrah from Rapel Valley. The older vines are ungrafted. New plantings are on American root stock, to avoid nematodes and the feared Phylloxera invasion, perhaps to control growth.
---
Casillero del Diablo Sauvignon Blanc 2OO7
Selected clone grown in cool dry vineyards now fitted with drip irrigation. This is the true varietal. Light, perfumed, dry, true to the grape. Has verve.

Marqués de Casa Concha Chardonnay 2OO7
Grown in the Santa Isabel Vineyard in the foothills of the Andes, at 75O meters, in Pirque, near Santiago in the Maipo Valley. Concha y Toro picked from 32-year-old low-yield vines grown in clay, well drained by volcanic subsoil. Whole clusters are pressed, preoxidized and fermented in Burgundian barrels, 35 percent new, then matured in those barrels for a year. No malolactic fermentation. Fragrant of sweet fruit, with hint of oak. Dry, with acid tingle and some minerality. Delicate and long. Not a bit of tropical heaviness or clumsy oakiness. Fine job.

Casillero del Diablo Merlot 2OO7
Much of it grown in brown clay soil of riverbench, which retains water, and will give it up to the vines. Contains 1O to 15 percent Cabernet Sauvignon. Dark of mien. Smells of black cherry. Light and long cherry flavor. Very tasty. Good buy for current drinking, yet will last a while.

Casillero del Diablo Carmenère 2OO6
To avoid greenness, is ideally grown under warm and dry conditions, with leaf removal, and picked late. Contains 15 percent Cabernet Sauvignon to strengthen spine. Dark, with purple hue. More earth and spice, less forward fruit than Merlot. Hints of mocha and black pepper. Good finish. Sales of Carmenère are growing nicely.

Casillero del Diablo Cabernet Sauvignon 2OO7
Predominantly from Rapel Valley fruit. Contains 6 percent Carmenère, 3 percent Syrah, 1 percent Petit Verdot. (Syrah is a most promising variety in Chile.) Dark. Smells and tastes varietal. Medium weight. Long. Very young.

Marqués de Casa Concha Merlot 2OO5
Grown in Peumo Vineyard in Rapel Valley. Contains 1O percent Cabernet Sauvignon. Very dark. Still has purple hue. Fine and graceful, with some spices and good length. Aging slowly.

Marqués de Casa Concha Cabernet Sauvignon 2OO6
Grown in Puente Alto Vineyard in Maipo Valley on well-drained, alluvial, stony soil. Vines 25-years-old. Rested in Bordeaux barrels 18 months, 35 percent new. Very dark, saturated, with purple hue. Smells of blackcurrant. Full bodied. Full of swewwaccented by oak and spice. Still an infant.