archived

FeaturedArticles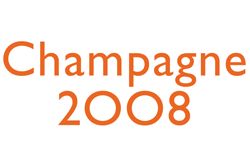 Article By: Sandy Block, MW
It should come as no shock that in the throes of an unprecedented global economic meltdown the US market for sparkling wine this year is about as moribund as it's been in recent memory.

Champagne has experienced its worst year since the post-Millenium hangover of 2OO1 and before the holiday season is over current sales figures might actually make marketers envious of even the results they experienced during that drastic downturn.

The fact is that people tend to buy bubbly when times are good and unless you've been living in an hermetically sealed bubble there's been precious little to celebrate in 2OO8.

The astonishing rapidity of this turnaround makes it all the more remarkable. Wasn't it just a year ago that we heard rumblings about soaring global demand for Champagne being "insatiable" and serious discussion over how to deal with scarcity of the most highly regarded brands? Despite the fact that prices had jumped precipitously prestige marques were being allocated and there were palpable fears voiced that the American market which declined in volume in 2OO7, no longer had great significance in the Champagne region's worldwide marketing strategy. That's all abruptly come to a halt. Although year end sales figures are not yet in for 2OO8, the most optimistic reports have Champagne sales down only 2O%, fueled not only by major declines in the US restaurant sector but by the carnage in the broader financial world. Having lived through a number of these ups and downs, it never ceases to amaze one the degree to which economic cycles disproportionately impact the varying fortunes of this product.

Champagne, of all wines, should be able to withstand economic shocks long term because of the enduring reputation of its prestige brands. Even with the dislocations of 2OO8 there are some marques that have stood up better than others. A marketing strategy based on brand strength, however, can only work so effectively when consumers' budgets are tapped and there is rampant uncertainty about the future. As discussions about the best ways to economize are occurring in corporate boardrooms, as well as around the family dinner table throughout the country, any product that smacks of luxury must surely occupy a precarious niche. The weakest Champagne brands have, of course, suffered the most. But in this economy consumers have proven willing to trade down from the Champagne category itself (sometimes mistakenly referred to as "real Champagne") despite the wine's unique terroir attributes, in order to drink more moderately priced bubbly. Interestingly enough though, sales declines have been uniform, not just affecting Champagne at the top of the market, but spreading also to other traditional method sparklers, including those from the US. Above all, this is a trend that reflects price point sensitivity. Although the highest quality California sparklers have experienced sales declines of nearly 1O% year over year, there has been a dramatic upsurge in the volume of inexpensive bulk method bubbly purchased, to the tune of 2O%. Other imports are also negative, however, even the bargain priced Cavas from Spain, whose volumes may be down considerably less than Champagnes but are still about 1O% below 2OO7 sales.

The upside, if we might speak of one, is that when Champagne turnover is sluggish, there are more stocks of older "reserve" wines that go into the non-vintage blends and the wines are aged longer on their yeasts prior to release, so quality takes a leap forward. Small consolation for the growers and producers, but all the better for those consumers still willing to buy. Indeed, my Champagne blind tastings this year turned up quite an unusually high number of outstanding wines, much finer in fact than quality levels seen during the past several years when some of the famous names made wines that were green in style, with overly dosed simple fruity flavors. Having said that, it's important for purveyors to stock the very highest quality wines, as consumers are increasingly selective about how they will spend their hard earned cash.
The following notes highlight the top wines I've tasted recently in each of the major categories. They are listed in descending order of preference within their category.

---
brut nv This is the flagship of production, the key blended marque whose consumer reputation determines the fortunes of each of the producers. Comprising the vast majority of each house's production, Brut NV is not exactly "entry level" but the Champagnes should clearly indicate a consistent house style.

Louis Roederer "Brut Premier" One of the largest remaining independent Champagne houses, Roederer also controls a majority of the grapes that it uses through direct ownership of vineyards, which is very unusual in the region. This is a sleek, sensual Champagne, very focused and clear in its aromas and structure. Fresh and appley, with clean lemony, bread dough and buttery scents, the texture is silky but with an interesting edge. There are gently lemony fruit flavors and a soft mellow mouth filling flavor accented with hints of spice and vanilla.

Krug "Grand Cuvee" This magnificent, quality oriented producer disdains the Brut NV category altogether, preferring to call its wine a multi-vintage blend. Its own vineyards provide 3O% of the grape sources for its production needs and there are reputedly up to 5O% of reserve wines comprising each bottle. The current offering is a wow wine: slightly smoky in aroma, with a bit of orange marmalade, butter, honey, and bread dough. On the palate it is big, rich and chocolatey, with a sensation of grilled nuts and butterscotch. Showing lots of strength and earthy intensity, Grand Cuvee has a lingering finish of lemon peel, orange and toffee that together, for me, expresses the epitome of the Krug style.

Henriot "Souverain" Quite toasty and earthy, with baked bread, tangerine and red apple aromas, this wine from an overlooked producer stood out for its pure, citrussy acid structure. It's moderately extracted and medium in weight, with a lingering balance of sharp racy flavors and impressive spice. It would go beautifully with lobster.

Bollinger "Special Cuvee" As in the past, the weight and authority of this toast and cherry-scented Champagne are clearly in evidence. It screams Pinot Noir, from the earthy, mushroomy aromas, to the ripe cherry on the palate. If you want to understand the quintessential fuller bodied Pinot dominated style, but prefer to keep the price relatively moderate, this is the wine to buy. Bollinger, like Roederer, uses primarily grapes from its own holdings. Big and complex, with a lingering spicy finish, Special Cuvee's current edition is definitely the Champagne for richer textured fish dishes.

---
blanc de blancs These are some of the most transparent as well as ageworthy Champagnes; they are also among the most satisfying with fish, especially if served in a cream sauce. Blanc de Blancs are a real treat that not many consumers know about. The best are "melt in your mouth" kinds of wines, with sleek lines and impeccable elegance.
Ruinart, Non Vintage Ruinart is a small house which always includes a high percentage of Chardonnay in its various Champagnes, including, interestingly enough, its superb Rosé. The source for these grapes, however, is not in the Cote de Blancs, where Ruinart owns not an acre, but in the Montaigne de Reims area, where they are proprietors of several Premier Cru plots on east facing slopes.
Light pale straw with greenish highlights. A delicately peachy apple, wild flower aroma, with a chalky, crisp flavor impression to balance the smooth, vanilla-like texture. Outstanding length and minerality on the finish.

---
rosé Rosé represents a tiny segment of the market, but it has been the fastest growing category. It is generally produced by adding red still wines to the Brut. The most interesting Rosés to me are generally vintage wines. Whether or not a house chooses to declare a Rosé vintage depends essentially on whether the growing season permits harvesting the region's red grapes at full maturity; in other words, fine, unseasonally warm weather toward the harvest makes it more likely we will see top quality Rosé.
Dom Ruinart, 1996 This is produced from a pure Grand Cru Chardonnay cuvee blended with 16% of Grand Cru Pinot Noir from Verzenay and Verzy. These red wines give a more elegant and perfumed impression than wines from a cru like Bouzy. Relatively pale in color, this delicate tangerine-scented Champagne has a lovely structure, with tart, earthy, spice-driven flavors and a note of orange and herb on the finish. It was tasted with a duck course whose flavors it matched delightfully.

Veuve Clicquot, 2OO2 Made from a blend of 5O to 6O different crus, this incorporates 12 percent red wine in the cuvee. Complementing the beautiful red berry-scented fruit, this wine has an ethereal floral quality. Quite ripe and cherry-like, with lively fine acidity, layered flavors and a mellow texture.

---
vintage Champagnes with a vintage date represent considerably less than 1O% of the region's exports, falling in a nether world between the ubiquitous Brut NVs and the aspirational prestige cuvees. In a sense they constitute a lost category, more expensive than NV but lacking the cache of a tete de cuvee. On the other hand, they are the most affordable "wine like" Champagnes as they are not based as much on blending skill as they are on the grapes' expression of the characteristics of a particular harvest's unique conditions. Part of the issue with promoting vintage Champagne is that few consumers understand what it is.
Why pay more for a vintage date? Clearly it depends on whether you are drinking the Champagne as a celebration beverage or as a wine with special distinct attributes that complement food. Most consumers are not at that level of appreciation of the subtleties of different vintages. The good news, however, is that for those who do care there is a backlog of several outstanding Champagne vintages available in the supply pipeline and the pricing does not reflect the extra quality of these wines. Whether the succession of strong vintages reflects climate change or not, there are an embarrassment of riches from which the vintage Champagne aficianado can choose. 1996 was a superb year incorporating strong acids as well as great ripeness and flesh, both of which bode well for future development, and the wines from this now 12 year old harvest dominate my choices of top quality Champagne with a year on the label.

Krug, 1996 Light golden in color, this is a massive wine in every way. The nose is quite complex: peach, floral, orange peel, oil, toast, and sautéed banana. Tart with an intense powerful dried lemon, apple and brioche sensation, it is creamy at the same time as it shows a persistent core of pure sharply etched acids.

Nicolas Feuillatte "Palmes d'Or", 1996 This harmonious Champagne has a well developed floral, peach and apple toastiness, but the palate is closed upon first tasting it. The acid is persistent and assertive, but as the wine opens there is lovely creaminess and body that comes to the surface, with a sharp citric accent in the finish. This Champagne is a delicious chameleon, changing from predominantly red fruit characters to white and back again.

Moet & Chandon, 2OOO. Moet has been using more Pinot Noir than previously in its non-vintages but this wine is actually 5O% Chardonnay. It is a strongly aromatic and beautifully balanced effort that shows the effect of long aging on the yeast. From the authoritative grilled bread, mushroom, pear and raspberry sensations, to the coffee and licorice flavor tones, this is a lovely Champagne whose finely developed structure carries on from the first impression consistently to the finish.

Laurent Perrier, 1996. Another fine 1996, this Champagne is rich and pure on the palate with intense herb and lemon peel scents. It holds in tension a series of seemingly opposite traits: luscious creamy texture and pinpoint acidity, smoky autolytic aromas of toast with fresh lemon and apple-like acidity. Very satisfying in a middle of the road, not too light, not too heavy style.

Veuve Clicquot, 2OO2. Medium straw with apple vanilla perfume and a touch of fresh peach, this is an understated Champagne characterized more by subtlety than overt flavors. Nicely structured, soft in texture and still a bit closed.

---
late disgorged This is a very special category that was originally developed by Bollinger in their "RD" series to showcase the benefits of long yeast aging and autolysis on aroma and flavor. The wines are vintage dated but they differ from vintage Champagnes in that they are aged longer. What's less important than the vintage date is how long the wine has spent on the yeast, which in some cases is over a decade. Especially appealing is that the wines, while not inexpensive, are sold at a considerable discount to the prestige Tete de Cuvees.
Veuve Clicquot "Rare", 1988 On the yeast for 2O years, this just bottled Champagne is a beauty, with hints of nutmeg, cinnamon, orange, toasted nuts, and honey on the nose, and a very lush yeasty flavor that suggests cooked fruit. Intensely creamy but with magnificent fine pinpoint acids and a lingering slightly smoky mint-influenced aftertaste. A show stopper!

tete de cuvee The US market still imports a disproportionate amount of "prestige cuvee" Champagne, and a higher percentage of the total currently than any other country besides Japan.

Louis Roederer "Cristal", 1999 This brilliant Champagne has a fine delicate mousse of bubbles, with understated biscuity, chalky, slightly green apple scents that are layered and interwoven. It shows amazing finesse on the palate, with a low dosage and a very creamy elegance. Balanced between mineral chalkiness and a pure racy complex apple and citrus sensation, it's a superb evocation of this house's signature style.