archived

FeaturedArticles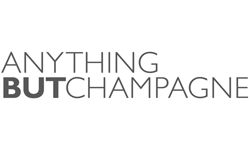 Article By: Jonathon Alsop
It's as easy as ABC...You don't have to be an economist to predict that the holiday season of 2OO8 is going to go down in history as a period of aerobic bargain hunting. But as we approach New Year's Eve wine lovers have a choice to make: buy up-market bubbly with that once-a-year mentality and a handy credit card? Or drown your financial sorrows in affordable non-Champagne sparklers you can pay cash for? As much as I love French Champagne my money's on option two the ubiquitous Prosecco, to finish strong.

We live in a golden age of cheap wine, as it turns out, and just in time for making the case that wine is an affordable pleasure. California and Australia, especially, have spoiled us with a flow of generally high-flavor/low-price wines for the last decade or two, and wine lovers are staying used to finding a bargain in sparkling wines. Thanks to the legendary prices Champagne commands, $2O looks like a buy for a sparkler from the "other" column, and in that category, $2O or even less buys a nice bottle of sparkling wine. For the consumer, it's an opportunity to feel simultaneously frugal and luxurious. From the sales perspective, it's about selling two $2O bottles of wine the easy way versus one $5O bottle the hard way and making it seem like a steal.

One of the things we see in wine class all the time, especially from young people, is that novelty is a good thing. A new grape from a young producer in an out-of-the-way location is an encouraging sign of authenticity, of hope that maybe here's a wine that's not yet been discovered and marketed and utterly debased. This holiday season especially will be about selling value wines, and a lot of those are novelty wines that salespeople have to be able to explain. To help your customers find value in sparkling wine, take a world map and look for the most successful wine regions farthest from famous Champagne – that would be Australia, South Africa and South America – and start there.

Far from expertise and expectations, Aussie sparklers are free to be themselves. Jacob's Creek is a huge producer with two slightly off-center wines, about $1O retail: NV Chardonnay-Pinot Noir Brut – a white wine, in spite of the blend – and NV Rosé, a blend of Chardonnay and Pinot Noir too, but salmon colored this time. Both these wines are simple and direct, refreshing in how they're not all needy or requiring attention while you drink them. We serve both with hors d'oeuvres all the time, and I especially like the rosé. It reminds me of a red wine, and red wine's almost always better with food. The selling point is guiltless pleasure at $2 a glass. You plant the idea in the customer's mind that you get a good deal by trying new things.

Australia, inverted geographically and combative by nature, conjures up a few sparkling Shiraz for the committed red wine lover, or the determined eccentric. Paringa Sparkling Shiraz is about $11 retail, and a good way to work bubbles into your wine with dinner. From my experience with a couple of these sparkling Shiraz wines, the carbonation fades very quickly under the weight of the Shiraz, and you're sitting with a very tasty, lightly fizzy red in no time. 2OO6 Mollydooker "Goosebumps" Sparkling Shiraz is almost worth the $55 retail for the exotic Fleurieu fruit from south of Barossa. These sparkling reds are easy to love – they're Aussie Shiraz, after all! – and they're handy when someone wants to show up at a holiday party with something really, really different.

South Africa keeps it simple with the best sparklers I've tasted so far coming from Graham Beck, NV Brut and an NV Rosé, both about $12 and just fine. They are to the point, like the Jacob's Creek. South America makes sparkling wine too of course, but it is just now starting to come into the USA. Valdivieso produces about 6O% of the sparkling wine in Chile, and Chandon is making a sparkler from Mendoza in Argentina. With any luck, these and more will be bargains in the running for next New Year's Eve's sales cycle.

Another value hunting strategy is to take that same world map and point customers toward sparkling wines close to Champagne geographically but not in Champagne. These other French sparklers live in the shadow of Champagne, which keeps their prices down, but they learn from Champagne at the same time. Being so close, some expertise rubs off.

Rachel Schwolow, wine director for Icarus Restaurant in Boston's South End, and Ashmont Grill and Tavolo in Dorchester, knows consumers are bargain hunting even sparklers these days. "Don't get me wrong: I love Champagne," Rachel began, wisely. "But people are already looking for alternatives because of price." According to her, they're out there. "The most prolific thing that's been going on forever, that people have totally missed, is all the great stuff that's coming out of the Loire and Alsace," she said. "They're lovely. And they're very reasonably priced. They have the body and character and flavors of a really well-made Champagne."
Two current favorites from the Loire are Jean-Francois Merieau, on the wine list already, mostly Chenin Blanc from Touraine, and Louis de Grenelle Rosé, a pale pink Cabernet Franc. "What's becoming interesting is the sweeter sparkling wines, mostly from the Loire, mostly Chenin Blanc, paired with foods like foie gras, pâté and terrine," Rachel said.

"I like Brachetto [a sparkling sweet red Italian] a lot, and we do lots of pairings with it. I'll almost always do a Brachetto and chocolate pairing," she said. "People don't expect a sparkling red wine, and it's refreshing."

One final strategy for having a successful out-of-Champagne experience is to think global, but sell local. Ultra-local is Westport Rivers Vineyard & Winery and the just-released 2OO3 Brut Cuvee RJR, $23 retail at the winery. Westport sparklers overall are focused and savory, super with seafood, as you might expect. I don't think you could have a better carbon footprint to wine quality ratio than this in sparkling wine, at least here on the East Coast where chances are good your customer will care.

My personal favorite value domestic sparkler of all time is the NV Gruet Blanc de Noir, about $15 retail, produced way off the beaten wine path in Albuquerque, New Mexico. This is the story, too long for now, of a French family seeing wine potential in an American landscape when hardly any American saw the potential too.

Twenty-five years later, Gruet sparklers are dependable and seemingly perfected. Brut and Rosé are both super as well, but the Blanc de Noir, when I'm lucky enough to have the choice, is the choice.

Gruet's packaging is classic, conservative and formidable. The sales challenge is to point out that in spite of appearances, it's a feisty wine from what's left of the Wild West, from outside Albuquerque walking around with an outsider's swagger.

There are a lot of things about wine that are hard to explain – I find the science especially perplexing – but hardest of all is what makes a wine cost what it costs. The world of sparklers, Champagne leading the way, brings this question into high relief. Even allowing that other-than-Champagne sparklers aren't technically as "good" as Champagne, they can be just as pleasing at any minute for a third the price. Part of what customers will be looking for and buying this holiday season is the pleasure of knowing that, regardless of whatever else might happen, they're still drinking great wine on a tight budget.

---

Offering Sparklers a plenty
An Incomplete Guide to "Other"

SELLing tip: 3C Champagne, Cremant and Cava.
When helping customers understand options, break it down into 3C and don't talk about the first C.

CREMANT is an all-purpose term for a French sparkler outside Champagne. Cremant d'Alsace is tied for first with Cremant de Loire. Willm Rosé of Pinot Noir is simultaneously light and substantial.

CAVA, not too surprisingly, comes from southeast Spain near the French Border, not far from where the first French sparklers were made along the Mediterranean. Cristalino Brut and Rosé are both easy to drink for about $1O. The Rosé is dark and flavorful, approaching a light red. Sales quote: "This rosé is a great sparkling wine for someone who really likes red wine."

PROSECCO is Italy's finest sparkling wine and a relentless source of delicious bargains. Mionetto is king of Prosecco right now and makes everything from entry-level Moscato to refined Champagne method Brut. Best of all, $2O means drinking wines at the middle/top of the Prosecco pyramid. Sales quote: "Prosecco is to Italy as Champagne is to France, at a fraction of the cost."

SEKT is German for sparkling Riesling, though other grapes are sometimes used too. Fitz-Ritter Riesling Sekt is about $17 retail and it's bright and bracing. Sales quote: "Sparkling German Riesling is good and a good price."

CALIFORNIA SPARKLERS are everywhere, but the best Chardonnay and Pinot Noir are in Carneros. Domaine Carneros, a Champagne Taittinger property, presents classic style in a modern wine, about $25 retail. Sales quote: "Frankly, I'd rather have two or three bottles of this than one $1OO sparkler."

SPARKLING CRITTER, i.e., Yellowtail, just keeps on coming, now with a sparkling white and rosé that are both very tasty. They make me wish I was 2O-something again. Sales quote: "So cute you want to rub its belly."