archived

FeaturedArticles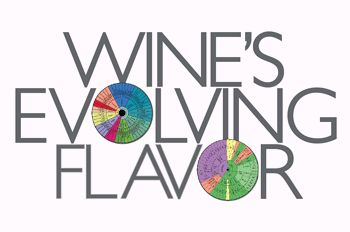 Article By: Bill Nesto, MW
Over the last thirty years the perception of what is quality wine has evolved significantly. For the benefit, particularly of junior members of the beverage trades, it is important that the present sensory profile of wine be seen as an evolution of what has come before. If we could go back in a time machine to taste newly released Bordeaux and California wines from the 197O vintages, it could be that we might not identify them as quality wine. Not only has the profile of what we now accept as quality wine altered significantly over the years, so too has the language that we use to describe the experience of tasting wine.

Bordeaux with its documented and detailed track record is the best yardstick to measure change. The 1975 Bordeaux was the first "great" vintage that I was exposed to when I was a "junior member of the trade". I remember reading how the harvest weather had been ideal. At first, I took the prognostications of the wine gurus of the day for granted. They told me to wait for a few years and I waited. The fruit never rose out of a strait-jacket of astringency, bitterness and sourness. I was dumbfounded. The 1978s and 1979s that followed were pleasant wines but mid-weight at best in structure. They have developed rapidly showing oxidation early in their lifetimes.

The wine literature of the 197Os rarely described individual wines. Vintage charts were the only widespread rating game.The Ten Commandments were the 1855 Classification of Bordeaux Châteaux. As if the name and rank of the listed châteaux had been chiseled in stone, few challenged the relevance of its proclamation. In 1959, Alexis Lichine proposed a version which he altered according to his view of the current performance of the châteaux. In 1969, Edmund Penning-Rowsell in the wines of bordeaux (International Wine and Food Society Limited) made his own suggestions. Besides lists, there were few descriptions of the flavor of the wines. Scientists had identified the chemical compounds responsible for some smells, but their systems for describing wine were never accessible or useful to the wine trade and consumers. Michael Broadbent was the pioneer of the wine tasting note. In 198O, Knopf published the first edition of his great vintage wine book. His manual winetasting came out in 1968. Though he deserves great credit for opening up the flavor of wine to the connoisseurs of his day, his language of description comes from a period in which vague descriptors such as "pleasing", "fairly", "charming", "nicely", "lovely", and "masculine", played an important role in wine descriptions, but did little to help developing experts such as myself come to grips with what we were tasting.

The Bordeaux vintage that put wine quality under sufficient scrutiny to expand interest in the sensory descriptions of individual wines was the 1982. This was the vintage about which the upstart wine journalist Robert Parker challenged the opinion of the more established critic, Robert Finigan. 1982 was a vintage when great ripeness was achieved. The 1975 crop had been harvested at an earlier stage in grape maturation, the 1982 crop had been harvested later. While the fruit of 1975s had failed to materialize, when I tasted the 1982s in 1985, the wines were deeper in color, fruitier, less sour, more alcoholic, softer textured, and, simply put, more delicious. By the mid-198Os, as wine collecting expanded into a growing American middle class, the individual wine note became more commonplace. Though Robert Parker was consistent in his preferences – and his punchy, exuberant descriptions of wines inspired his readers – his wine notes are replete with the same vague qualifiers, such as "charming", "marvelous", "monumental", and "profound".

Beyond the adjectives, he also supplied readers with a numeric quality score. How Parker arrived, and arrives, at these numbers makes sense to him. Readers have brandished the numbers without sufficient scrutiny.

The next watershed period that altered wine perception was the 1989 and 199O vintage duet. In 1989, the Bordeaux harvest period had been excellent and producers harvested at the period prescribed by analyses of grape sugar and acidity. The 199O harvest period was a carbon copy. Emboldened by their experience in 1989, many Bordeaux producers decided to harvest later than they had the year before. The results showed in the wines. The 1989s had more aggressive bitter and astringent flavors than the more open-textured, softer, more accessible 199Os.

Emile Peynaud, a University of Bordeaux wine professor and consultant to many Bordeaux châteaux, had been the high-profile advocate in the 196Os, 197Os and 198Os of fruity and supple Bordeaux. In his highly influential winemaking handbook, connaissance et travail du vin, first published in 1981 by Bordas in Paris and republished in 1984 in English as knowing and making wine by Wiley-Interscience, Peynaud presented his Suppleness Index which provided a quantifiable measure of those aspects of a wine that create a "harmony" of taste. The balance of sourness and astringency and bitterness was the means to achieve this suppleness. The Index (alcoholic strength ñ (total acidity + tannins) = suppleness index) supports his belief that the fruit of a red wine was best experienced in the context of suppleness. Below a measure of 5, wines were "thin and firm". At 5, they were supple. At 6 or 7, they were "fat and full-bodied". On page 16 of the Wiley-Interscience edition, Peynaud makes the following observations based on his formula: "A wine will sustain acidity if it has sufficient alcoholic strength. The hardest red wines are those that are at the same time rich in acidity and in tannins. A strong tannin content is acceptable if acidity is weak."
This formula gave the Bordeaux winemakers of the 198Os the prescription that if they wanted to make wines that had the opulent style of the 1982s, they had to harvest grapes later with more evolved tannins, at lower acids and at higher sugars for alcoholic production. The young winemaker-consultant of Bordeaux in the 198Os who most visibly embraced the Peynaud ethos was Michel Rolland. A child of Bordeaux's right bank, he knew the Merlot variety well. Its sensory wine profile was, baring under-ripeness, consistently supple. Suppleness was easier to achieve with Merlot than with Cabernet Sauvignon, the variety that dominated the left bank. He advised his clients to harvest all varieties later than had been prescribed before, when tannins were more evolved, acidities lower, and potential alcohol higher. At these levels of ripeness, the highly developed skin cells were more pigmented and released their pigments easily. Moreover, in wines with low acidities, wine pigmentation is bluer and hence darker, a selling point in the wine market. At lower acidities, wine texture is more obvious. With skins of great quality, Rolland advised long periods of skin contact during and after the alcoholic fermentation, as long as 3 weeks. Peynaud gave an average of 7 days of cuvaison in his knowing and making wine. In addition, Rolland advised his clients to mature their red wines in a higher proportion of newer oak barriques, an operation that, if carefully managed, could enhance the aroma and, more importantly, the tannic structure of the wine.

By the mid-199Os, New World wines and wines from other European countries were increasingly gaining the attention of wine journalists and wine consumers. The influence of the profile of quality red wine as being deep in color, alcoholic, supple but chewy gained ascendency throughout the wine world. During the 199Os in Tuscany, I vividly remember the rush to transform the pale red-colored, acidic, low-in-alcohol, bitter-more-than-astringent Sangiovese wine sensory profile closer to that of red Bordeaux wine. The Sangiovese make-over was complex. Most critically, clonal selection had to progressively select vines which had bunches that were closer in chemical analyses to the Merlot model. Viticultural techniques had to be used to put sun (but not too much) on the bunches and above all to reduce yields per vine that approached what was common in Bordeaux.

Most of the research that came out of New World and European enological schools understood and validated the changing profile of red wine. However, Bordeaux University more than any other educational institution connected scientific results with practical technique in the field. In the early 2OOOs, I became very aware of the impact of University of Bordeaux researcher and professor Yves Glories. He developed a practical method for identifying the ideal harvesting moment by using a combination of on-site sensory and analytic techniques. As a consultant to estates in France and Italy, he applied his methods in the field. During this period, I noted the appearance of seminars and courses that traveled to wine regions training wine producers how to recognize optimal picking times. One Italian consulting group, whose seminar I attended in Tuscany, was Vinidea. I watched the instructor show the attending wine producers how ripe grapes should be analyzed in the field: how the grape-skin, pulp and seeds should look, feel and taste at the optimum harvest moment.

Another development came from a group of Bordeaux wine producers – the garagistes. In 1989, Jean-Luc Thunevin and Murielle Andraud founded Château Valandraud. They harvested their grapes in a one hectare plot in Saint-Émilion and made the wine in a garage. The recipe was very low yields, late harvesting, long maceration followed by malolactic fermentation in barrique, and a lees stirring. The result was dark colored, alcoholic and highly tactile wine. Other producers such as La Mondotte (Château Canon-la-Gaffeliëre), Quinault L'Enclos, Le Dùme, La Gomerie (Château Beau-Sèjour-Bècot), and Marojallia became associated with the garagiste movement. On the other side of the Atlantic, California's cult wine movement paralleled that of the garagistes. In 1994, Parker gave Harlan Estate a 1OO point score catapulting it into stardom. Screaming Eagle, Grace Family, Behrens & Hitchcok, and others marched behind. Using many of the same techniques with the added advantage of a warm climate, the garagiste style was presented as American-style. The technique of micro-oxygenation sometimes coupled with yeast protein additions spread like wildfire through world wineries. This low cost substitute for lees stirring moved wines rapidly towards suppleness.
Though the craze for the high cost garagiste and cult wines seems to have ebbed, the taste for this style of wine has become democratized in many world wine markets. Supple wines are easy to achieve if the grapes are left to over-ripen. What are sacrificed are varietal character and moderate alcohol and acidity levels. Vineyards in eastern Spain, southern Italy, South Australia, and the US Central Coast have been put into service to produce these fruity, alcoholic monsters at prices affordable to the masses and mid-market.

A similar phenomenon, though less widely publicized, has been the changes in the profile of white wine. The 198Os was a period when the white wine model shifted from German Riesling to white Burgundy. During the 199Os increasing amounts of new oak barrels were applied to Chardonnay in France, California, Australia, and elsewhere. More fruit character and higher alcohol levels had to balance the impact of the barriques. As in red wine production, producers progressively harvested later and later.

White wines fermented and aged in stainless steel also changed. During the 197Os and 198Os, acidity was a more important part of the structure of white wines. In the 199Os, acidities were lowered. Riper fruit aromas and higher alcohol levels largely replaced the lost acidity. For example, the Soave profile moved from a pale-pigmented, apple-hay scented, low to medium alcohol, tart wine to a deeper, golden-hued, tropical fruit-scented, and lower acid wine with moderate to high alcohol. This was achieved by lower yields and later picking. Another example is the change in Alsace Riesling, from apple-petrol tart and dry versions of the 198Os and earlier to the mango-dried fruit scented, low residual sugar versions of the present.
Though I see little change in the current direction of red wine styles, white wines have moved away from new oak contact. The famous Champagne grower-bottler Anselme Selosse now uses only previously-used barriques, and in Burgundy, producers such as Louis Latour are scaling back the use of new oak. Chablis producers have largely moved away from new oak contact. The new genre of "unoaked" Chardonnay, issuing largely out of Australia and New Zealand, points in the same direction.

Looking back over thirty years of wine flavor evolution, I can't help but feel as if I am looking through a glass darkly. Why? The ideal way to understand past flavor experiences would be to revisit the wine-notes that I had compiled over time. When I look at them now, those notes lack clarity, detail and structure. This is because the language of describing and understanding wine has been evolving to keep up with its appreciation. Michael Schuster's book, beginner's guide to understanding wine (Mitchell Beazley, 1989), helped me to build a foundation on which to organize my observations in a structured wine-note. Now, my wine-notes are better able to integrate new dimensions of wine flavor as they are uncovered.

Not only has wine flavor likely changed, but also the way we sense and perceive wine has changed. For example, previous to the 198Os, my notes and those of others rarely assessed the textural (feel in the mouth) aspects of wines. In the 199Os, the terms hard (or green) tannins and soft (or ripe) tannins were introduced into the parlance of wine-tasting. Since 2OOO, terms describing different textures in wine have greatly proliferated. On my recent visit to Paso Robles, Austin Hope, winemaker at Treana, described the way tannins and other compounds coat the mouth as "plaqueing". In 2OOO, Australian researchers Richard Gawel, A. Oberholster and Leigh Franci published a mouth-feel wheel for red wine which identifies and organizes mouth-feel sensations based on their research with experienced tasters. Terms such as steely, sappy, grippy, pucker, parching, numbing, fleshy, suede, fine emery, furry, grainy, and tingle appear in the wheel. The fact that the creation of the mouth-feel wheel comes ten years after Ann C. Noble created a Wine Aroma wheel indicates that there has been a shift in attention from smell to palate sensation. Researcher James Kennedy, in an article entitled the weight of wine ( Vol 1. No.2 Summer 2OO6 in Terra: A World of Research and Creativity at Oregon University), wrote: "Texture is one of the two or three sensory measures of great wine." and "We don't have standards for texture."

Mouth-feel also plays an important role in providing structure to white wines. At a time when increased grape ripeness is decreasing natural acidities, the bitterness and astringency created by phenolic compounds like tannins can play a role as an interesting substitute. Adrian Baker, winemaker at Craggy Range in New Zealand, mentioned: "There can be a 'New World' tendency to make white wines in which mouth-feel is principally acid/alcohol and sweetness. These wines tend to taste slick and glossy. The white wines we like to make here at Craggy have distinct textural elements that come from phenolic compounds. These textural elements give wine spine, sinew, core for want of better anatomical/fruit descriptions."

Another way that wine producers increasingly add texture to white wines is through lees contact. Contact with the lees allows proteins within decaying yeast cells to be dispersed in solution in the wine. Besides the characteristic yeasty smell, the lees give wine a creamy viscosity. As if in reply to the Mouthfeel Wheel for Red Wines, researcher Gary Pickering of Brock University in Ontario, Canada, has developed a White Wine Mouthfeel Wheel (March 2OO8 Journal of Wine Research, Volume 19, Number 1.

In order to help the next generation of wine professionals, I am teaching students attending Boston University's Wine Studies Program how to write wine-notes that are clear and complete and will have longevity. I am convinced that this can be done without making the notes obtusely scientific. Writing accurate wine-notes is about attention to flavor sensations and the recording of those sensations in a structured and precise manner. To my students, I use the analogy of painting a portrait. Once they finish a portrait (the wine-note), it should resemble the model (the wine). Making good notes make us much better tasters of wine. It helps us refine the way we communicate with others about the wines we taste.

There are two principal obstacles to making accurate wine-notes more commonplace. The only two models visible to the public are notes created either by the wine industry or by the wine critics. Anyone selling wine must describe it in language that increases its appeal. Anyone writing for a wine guide must write attention-grabbing and generally positive comments. Wine salesmen and journalists tilt their language towards the simplistic and the positive. For example, the word "bitter" is rarely employed to describe a wine's flavor, even though, when it is in balance with other components in a wine, it can add character and structure.
We have come a long way since the 197Os when vintage charts and fanciful descriptions of wines ruled. By nearly all accounts, wine flavor has evolved over the last thirty years. The wines we enjoy most now differ greatly from the wines generally appreciated thirty years ago. The profile of wine continues to evolve. Let's experience it more accurately and more fully!


---
MY PERSPECTIVES on HOW WINE FLAVOR has EVOLVED in the LAST 3O YEARS
Jean Schaetzel
Domaine Martin Schaetzel, Alsace, France.
Instructor of Wine-Tasting at the Centre de Formation Professionnel et de Promotion Agricole (CEPPA)
"In the last 3O years in Alsace, the harvest yield has been much reduced. The average yield in Alsace in 1982 was 127 hectoliters per hectare. Particularly in Grand Cru vineyards, it is common today to find yields of 3O to 35 hectoliters per hectare. The producers now choose to harvest at these lower yields. They reduce their yields by lowering the vigor of their vines. As a result, the period of vine growth is shortened. Harvests come earlier than they did years ago. Climate change has also favored harvesting at a more advanced matured, even at surmaturity.
Wine-grapes therefore are more physiologically mature than they were years ago. Thirty years ago it was commonplace to chaptalise the wine. This practice has practically disappeared among the better wine producers. Years ago, physiologic maturity was not attained. Malic acidity, a sharp tasting acidity, dominated the other grape acidities. Nowadays, the more evolved level of maturity has increased wine aroma and structure.
The extraction of the grapes is much less brutal. Years ago, the mechanical presses achieved a pressure of 16 kilograms per square centimeter. Today's pneumatic presses are much gentler. They reach a pressure of 2 kilograms per square centimeter. The gentler pressing combined with longer press cycles result in less juice with a lower pH and with less vegetative and herbaceous tastes.
Take Riesling wine for example. Modern Riesling aroma has progressively moved away from green apple, lemon and gasoline towards riper fruit smells that are finer and fuller.
The bitterness expressed in wines of the past was unpleasantly aggressive. Now bitter sensations are complex and bound into the wine's acid structure.
The search for mineral salts (minerality) in wine has increased the interest of the vignerons in the soils. Wine producers look for more porous and permeable soils than were used in the past. In these soils, the roots can go deeper. The constancy of subsoil conditions encourages regularity in the cycles of growth and the cycles of reproduction of the vine. The vines suffer less from hydric stress that can lead to aggressive bitter flavors."

MY PERSPECTIVES on HOW WINE FLAVOR has EVOLVED in the LAST 3O YEARS
Riccardo Cotarella
Winemaker and Co-Owner of Azienda Vinicola Falesco
Consulting Enologist Professor of Enology and Viticulture at the University of Tuscia
"My view about how wine has evolved in the last 3O years pertains mostly to Italy.
The first important change occurred in the late mid 198Os. Before then, our wines were simple, thin and weak in character. The wines could neither properly express the grape variety or varieties in the blend nor the territory of origin. Sometimes a lack of knowledge of how to work properly in the vineyards and in the cellar resulted in flaws which damaged the natural profile of the wines.
From the mid-198Os to about 2OO3, wine producers began to pair vine varieties with sites that best expressed the character of both. The red wines became more structured with more intense, deeper blue colors, rich ripened fruit on the nose, and well-defined, compact flavors in the mouth. The white wines had intense yellow-gold colors with exotic smells such as pineapple, papaya, banana, etc., and were rich in body. Sometimes, Italian producers went over the limits of ripeness and compromised the elegance of both the red and the white wines. Climate warming encourages this development towards riper-flavor, more opulent wines.
Since 2OO3, wine producers in Italy have been more focused on achieving better balance in the wines. The color of red wines is now more red to red-ruby. The smells move more towards the floral while maintaining the impression of ripeness. The impact of the wood is less than pre-2OO3, achieving a better balance with the fruit. The tannins are more velvety. The whites have more energy and show more minerality. The wines of Italy today are more elegant and, thanks to their balance, more distinctly show the varietal profile and characteristic flavors of the territory of origin."

MY PERSPECTIVES on HOW WINE FLAVOR has EVOLVED in the LAST 3O YEARS
Jon Emmerich
Winemaker at Silverado Cellars
"In the mid-198Os, I attended the University of California at Davis, School of Enology. People who have worked in the trade for 2O years or more are aware that wine has changed. My winemaking experience has been mostly here in Napa Valley. It is clear to me that people in the 198Os had a different concept of how wine should taste. When I tasted the 1982s back in 1984, it was very tight. The 1982s taste great now. The wines of those years took longer to open up. Compared to the Silverado Cabernet Sauvignons of today, those of the early 199Os had higher total acidity. Back then we even added a lot more acidity to the wines. Now we add very little acidity. In the early '9Os, we were picking at 22 to 23 Brix. Now we pick at between 24 to 26 Brix. Wines have gone from just above 13% alcohol to 15%. In the early '9Os, we used between 3O% to 5O% new oak. Now we use 100% new oak. The wines today, though much bigger in flavor, are more approachable on release."