archived

FeaturedArticles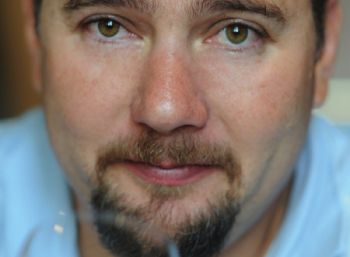 Article By: Fred Bouchard
Capetown 2OOO South Africa's wine world, like the country itself, is just getting back on its feet after Apartheid's end (1994), Nelson Mandela's mandate, and the promise of black partnership in reviving the economy. Business infrastructure is rebuilding, and wineries are gaining confidence and ground, with home market consumption rising and recognition with the home front. The annual Capetown tasting competition attracts attention beyond the already on-board Britain and Netherlands (i.e.: US and Europe). This freshly won international acceptance also knocks down barriers to competitions abroad, and awards start to trickle, then flow. Wines of South Africa cranks up as a major international marketing consortium.

Fast forward to Capetown, 2OO8 (pre-ecocrunch). Wine-growing is expanding geographically beyond the handful of longtime recognized Western Cape regions like Constantia, Stellenbosch and Paarl. Spurred on to produce new grape types and cover wider price points, wineries are finding not only new world markets but a blossoming black middle-class who are traveling at home and abroad and refining their tastes for fine food and drink [see Robin Back profile]. Quality brand exporting stalwarts like Gyles Webb (Thelema), Bruno Raats, Graham Beck, and Charles Back (Fairview) seek new farmlands in farther Western Cape regions and extra-regional 'wards', many today well-planted and thriving to produce denominated Wines of Origin (WO). Notable locations are Elgin (southwest of Stellenbosch), Darling (due north of Capetown), and Ceres ward (northwest of Paarl). Importers like Cape Classics and Southern Stars, long on their feet, are now running and moving faster.

Early 2OO8 market indicators (e.g., stronger rand and airline jet fuel crunch) found some wineries of size and clout setting out to seek or expand US markets. One recent entry to the New England marketplace is Spier Wineries from South Africa's Western Cape. Spier won the most awards at South Africa's Young Wine Show last August, taking home the Pietman Hugo Trophy as the highest scoring winery for its five best entries at the show. Described as "a feat of remarkable versatility" by the event organizers, Spier took three Champion trophies for its wooded Chenin Blanc, Chardonnay and Cabernet Sauvignon.

In a Boston interview with Frans Smit, Spier's husky, forthright cellar-master gave me a firm handshake, a direct gaze and a personal spin on his country's wines.

"I grew up on a farm producing table grapes, near Uppington on the banks of the Orange River. As kids we'd see nothing but Pinotage planted up and down the river, and we'd eat them by the handful – big, luscious, sweet, black clusters. I was farming my whole life until I went into the defense forces. After that I studied viticulture and enology at Stellenbosch, and joined Spier in 1995 out of college. Our goal was always to make fantastic wines. I can say there has never been a dull moment. Now I'm 36, and I've traveled the world's vineyards, mostly Europe, and still go every year or two – Bordeaux, Rhone, Australia, California. Argentina and Chile are also most interesting, up and coming, too. It's good for us to visit and appreciate our colleagues and competitors."

I asked about signature grapes. "Argentina's Malbec, Chile's Carmenere – are becoming the calling cards for up-coming southern-hemisphere wine markets. Are the handshake varietals for South Africa shaping up to be Chenin Blanc and Pinotage?"

Smit responded: "It's a big plus that we have such vineyard diversity. The danger is that we all go in the same direction. We need to understand what drives the world markets, and what wines will set South Africa apart. As California has Cabernet and Australia Shiraz, Chile has Carmenere and Argentina Malbec, so we have Pinotage. We have to promote Pinotage as unique, and Chenin Blanc, as no country has put so much effort and vineyards to this grape. 'Steen' was the farmer's wine, the first commercial grape grown since centuries; it used to be made as spring wine and sweet wine. Since the 198Os it's treated with more respect as a full-bodied, serious wine made for long-maturing by barrel fermentation and barrel maturation – a tropical, citrusy wine good for seafood."

To the question "What is South Africa's role in the big world wine picture?" Smit answers: "The geological layout of South Africa is unique because of the ocean influence from both sides. Cool sea breezes into vineyards influence divergent characteristics, be it elegance and austerity from cooler Atlantic currents or rich ripeness from the warmer Indian Ocean. That gives us a unique profile; we're not like Australia or Argentina, not as dry as Patagonia or Chile. The varied ocean effects on microclimates are more like California, but we're not like them either. Our wines at Spier strive for elegance and balance, with fresh acidity, not over-extracted, with an eye to longevity and lingering aftertaste."

I asked about government support of industry efforts. "Candidly it is neutral," says Smit. "Black people are getting infiltrated into the industry, and it will be only a matter of time before we have balanced ownership between blacks and whites. Just recently Blomendahl, a major winery, was purchased by a consortium of black businessmen. So it's coming. We do lots of things to help. We've opened a vineyard where farmers own a percentage of the business. Subsidized housing, training programs, scholarship funds, winemaker programs, sponsorships to schools and colleges, projects where people get involved with their own small business and support them in the corporation. We've set up farmer-owned vineyards where they can produce wines under their own labels and sell them to supermarkets, like the well-regarded Woolworth chain. [fred's note not the American Woolworths.] M'hudi is owned by the Rangaka family and imported and distributed by Heritage Link Brands, owned by Selena and Khary Cuffe."

Are any experimental vineyards showing great promise? Smit reports on varietals (with assessments) as follows: "We decided eight years ago to try Malbec (fantastic on its own and in blends), Sangiovese (needs work, may not be the right climate), Barbera (very good), Petit Verdot (good), Merlot (very promising), Mourvedre and Viognier (jury's out). I'm all for experimentation, especially since we're trying not just a few rows, but sizeable multiple-hectare blocks in our own vineyards. This way we can reduce yields to four to five tons per hectare and really see what a varietal can do. I think that Malbec, Mourvedre and Grenache may show promise in South Africa. But let's not forget that they are European varietals, and we need to forge them into our own expressions."

Does expansion include other regions? "We own most of our Stellenbosch vineyards, but we own 1OOO hectares (12O planted) in the mountains in the Northwest. We have 2OO hectares planted in Darling, an exciting new area, where cool Atlantic breezes every day give the reds firm acidities [think: Sonoma]. All in all, we have 45O hectares plus 3OO contracted in various areas – Elgin, Elim for Semillon, Devenhook – none far from the ocean."
Portfolio management seems an important issue, as some wineries offer a huge kaleidoscope at home, but trim way back abroad (example: Mionetto of Piemonte). What, I ask, will the US see from Spier? Smit shakes his head and replies: "Bombarding the market with 15 wines is not a good idea. We're starting with 15 but reducing it when we see what works, what doesn't. What has shown greatest success so far is Sauvignon Blanc. Others are Cabernet Sauvignon (very good), Pinotage (good), Merlot and Shiraz (fair)."

About market share, Smit weighed in thus: "South African wines are selling about 3.5% worldwide, but are much stronger in the UK and Europe. Our best markets are UK, Scandinavia, Japan, Germany, and Holland. Russia is upcoming. We've a long way to go in the US, but we're priced at benchmark levels of sub $1O, sub $2O and sub $3O."

Evelyn Jell, Spier's international sales director, adds: "Savanna, our second label in the mid-range, is more prevalent in the south and west. With Spier, we're concentrating on the super-premiums, by allocation, at present. We just completed a series of 12 tastings along the eastern seaboard with Total Wines and More. These in-depth tastings lasted four to five hours with a wide range of consumers. We learned an enormous amount about American wine-buying preferences. Many people had never tasted a South African wine and were largely impressed by the fruit-forward style. They were also impressed with the complexity and unusual flavor profile of Pinotage."

"That was a real eye-opener for all of us," smiled Smit. "We were gratified that so many took home a bottle or two."

Monica Barrows, Spier's former US representative, supports the view that in-store tastings are highly instructive: "Consumer tastings at wine stores is our best 'market research' and they've been quite successful. We open four or five bottles, usually including both a Chenin Blanc and a Pinotage blended with 3O% Shiraz, a trendy blend that's very popular with the American palate. Also well-liked are the 1OO% varietal Sauvignon Blanc and the 1OO% Pinotage."

Smit's concluding comments about maintaining environmental responsibility are echoed widely by South African wine professionals deeply committed to minimizing their carbon footprints [see sidebar]. "Sustainability very seriously affects every aspect of our business, which includes the winery and vineyards, and also a resort and golf course. Our baseline approach is in two parts. First, we must be very conservative of our environment, and leave every aspect of it better than when we found it. Second, welfare of the people is the most important aspect of what we do. If we take care of these first, the business and profits will follow. We've set goals for ourselves around sustainable development for 2O12 and 2O17. We've already achieved recycling for nearly 1OO% of our gray (waste) water. We've built an enormous plant to clean the water up through a natural process of aeration through ground and reed beds. We use the water in the gardens and vineyards. We have an organic compost business, and have wind power that we can put back into the grid. In the vineyards, we've started biodynamic practices to minimize [stress] on the elements from the earth."
Spier's detailed Annual Sustainability Report is viewable on the winery's extensive website.

Molly Choi recounts her observations of CAPE WINE 2OO8
Molly Choi, an officer of Cape Classics Imports in New York City, offers an industry-wide perspective as well as notes on her company's portfolio.
Choi reports: "Hot buttons right now are, of course, the value equation relating to the current economy. The South African category has always been known for value. But unlike other value regions such as Chile, we aren't pigeonholed to a specific price point. Rather, you find that South African wines over-deliver at all levels. Examples: a $1O Indaba Chardonnay (the usually skeptical wine advocate called it a "mind-boggling value"). It's instructive to show in global blind lineups wines like the $35 Rudi Schultz Syrah and the $45 Rustenberg Peter Barlow Cabernet Sauvignon, especially when you throw in some California and French big tickets. Half the time, participants like South African wines off the bat. Then when you tell them the prices, they go bananas! At a 1O-year vertical tasting of Mulderbosch Sauvignon Blanc (2OO8 to 1999) and Thelema Cabernet (2OO6 to 1997), it was fascinating to note not only the evident pure terroir/vintage expressions, but that these wines age so well. It was an eye-opener for many in the trade, that they can take back to their customers who won't (or can't) buy Bordeaux futures this year. They can find reasonable alternatives for one-eighth the price, that will lay down for 1O or 15 years, and still have structure, elegance, weight – even fruit – to them!
"Something South Africa has always done, but has poorly publicized, is its commitment to the environment, and how they farm naturally. The Biodiversity in Wine Initiative (BWI) is working hard to push that message. Biodiversity is a more complex message than biodynamic or organic farming, as it has more to do with a holistic approach. Due to the climate and viticulturalists' philosophies about minimal disruption to their vines, some prefer using low-grade pesticides to tilling. Most farms are partially organic, but won't ever be fully organic. Constantia, for example, gets so much rain they're forced to spray – which they do carefully, with as 'organic' materials as they can (these guys also live on their farms, and don't want poisons in their houses or around their kids). But that precludes them from ever being fully organic. All Cape Classic farms do their part to include as many indigenous plant and animal species as possible, thus creating mini biodiversity sites.
"As for hot varietals, Pinotage is making a comeback. It no longer feels like the ugly stepsister, and quite excellent examples were being shown (Kanonkop of course, leads that charge). I also saw interesting blends, using 'new' varietals such as Grenache Blanc and Mourvedre. Subregions (or 'wards') are making inroads, like the Simonsberg Ward in Stellenbosch. Areas like Elgin are coming on-line (Sutherland, Thelema's Farm brand from that area is just being launched now), as well as places like Robertson (Excelsior) getting more recognition for solid quality. Chenin Blanc is still a varietal I get excited about (Pinot Grigio with muscles, in a hula skirt!) and there are still plenty of dynamite ones out there – both stainless steel clean and oak-aged. I tasted some dynamite Syrahs and Bordeaux blends as well [see tasting notes].
"Production has become more technological: several winemakers were discussing infra-red helicopter scan photography of vineyards to assist planting, irrigation and vineyard management. Global warming and climate are 'hot topics' so debate continues over what constitutes 'cooler climate' regions, and a call to rezone current appellations based on 'high / low' temperature readings rather than acute averages. Also still raging is the closure debate – Stelvin or Diam cork or traditional cork? Better understanding of terroir, picking at true optimum ripeness, 'flying winemakers' trading techniques by doing multiple harvests in the opposite hemisphere (Adam Mason of Klein Constantia was just at Screaming Eagle in California for harvest), and improvements in cellar hygiene may all be responsible for the marked improvement in quality at the show."

---
SOUTH AFRICAN WINES
Most Sauvignon Blancs and Shiraz were sampled at WOSA tasting at Boston Wine Expo, 2OO8.
SPIER SAUVIGNON BLANC 2OO7 Lean, crisp, appealing citrus notes with a hint of flint and decent finish.

SPIER PINOTAGE PRIVATE COLLECTION 2OO5 Rich, deep garnet; medium body and legs; creamy and unctuous; potent sweet fruit redolent of cola and plums; good length and balance; typical varietal slight bitterness, like tamarind, on a warm (15%) finish.

MULDERBOSCH CHENIN BLANC 2OO7 Silvery gold; minerally, even stony, with rich texture rounded grapefruit notes; fine with scallops in fennel butter.

BUITENVERWACHTING RHINE RIESLING 2OO7 Mildly grapefruity, surprisingly bland.

GRAHAM BECK SAUVIGNON BLANC 2OO7 Medium straw; not lean but quite green "kiwi"-style; okay quaffer with chicken and salads.

MULDERBOSCH SAUVIGNON BLANC 2OO7 Loire minerality meets Kiwi cat-pee nose (and snap-pea flavor), lean yet luscious.

NEIL ELLIS SAUVIGNON BLANC 2OO6 Pale; tight; well-knit; cat-pee aromas and gooseberries galore.

M'HUDI SAUVIGNON BLANC 2OO6 Tart, bone-dry; crisp Granny Smith apple and Bartlett pear notes, verdict – yummy.

INDABA CHARDONNAY 2OO6 Largely accurate back label assessment – "Citrus and tropical fruit aromas lead to a crisp, fresh palate of apple pear, honey, and pineapple" – introduces this no-oak, well-balanced, bargain bottle. Screwtop.

KANONKOP PINOTAGE 2OO6 Old-vine cuvee overlays complex aromas upon fresh snappy plum and pepper flavors. Large-framed, with spicy finish.

FAIRVIEW GOATS DO ROAM 2OO6 Clear garnet, notes of smoke, coffee, dry raspberry, tastes of black plum, spices, and bing cherry, well balanced.

FAIRVIEW VIOGNIER 2OO6 Floral and mineral notes trumped by excessive oak, as woody vanilla overwhelms fruit. Disappointing.

FAIRVIEW JAKKALSFONTEIN SHIRAZ 2OO3 (Wo Swartland) Nose of saddlesoap, garden spices, nutmeg; ripe blueberry leads an array of complex flavors including leather and mushroom.

BELLINGHAM DRAGON'S LAIR SHIRAZ 2OO5 (Wo Franschhoek) Dark and rich textured; snappy tar and licorice nose; oak in check for true berry spiciness; black and Szechuan pepper on finish. Violet; light-bodied; varietal typicity evident; fleshy, tangy fruit; short finish.