archived

FeaturedArticles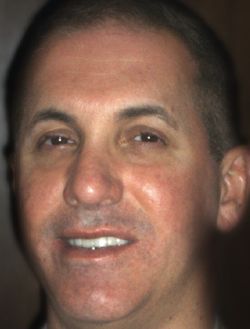 Article By: Fred Bouchard
ROBIN BACK • 47 • US Public Relations & Marketing Manager • The Wines of Charles Back • Paarl South Africa

FAMILY HISTORY Fairview Winery was established in 1693; it's one of South Africa's original wine estates, where vines were planted in 1655 and the first wines made in 1659. Originally named Bloemkoolfontein ('cauliflower fountain'), Fairview has been in my family 7O years. It's owned by my cousin Charles, who's Fairview's third generation Back family winemaker. My great-great uncle emigrated from Lithuania in 19O2 where he ran a general store. He bought his first farm in 1916, and Fairview in 1937.

DOWN on the FARM My cousins were 'farming Backs' but I was a Cape Town lad, a 'city Back'; my father was in the clothing business. Yet I dearly loved to get away weekends, vacations, and every free moment to that all-purpose farm. Charles was more like an older brother than a cousin; he taught me the things we weren't supposed to do! We had pigs and chickens and cows, we sold eggs and meat, and grapes to the co-op. Today we're more focused: we produce wine and cheese. We're South Africa's largest producer of gourmet cheeses and have the largest herd of Saanen dairy goats outside Switzerland. Our 3O varieties of cheese have won many awards worldwide.

TRADE WIND TRAVELS My fondest memories were on the farm, and it was natural for me to gravitate back there as I got older, but I didn't go straight into the family business. I went to London's Metropolitan University for my BS in Institutional Management, and earned an MS in International Hotel Management and Tourism Development at U. Surrey. After a few "real" corporate jobs, I went off to the Caribbean to hang out and work. I must have alcohol in my blood: some friends and I built St. Maarten's first brewery, Soca Beer. After four years of Caribbean life, I discovered there's only so much of Paradise one can take, so I went home!

STATESIDE VENTURE I was chatting to cousin Charles one day in 1999, and we observed that, though we were well-established in the UK and Europe, we hadn't yet sold any wine in the US. I began investigating the marketplace, how to deal with America's unusual three-tiered system, and how each state has its own laws. It's a difficult system to come to grips with. We found our importer – actually they found us – Vineyard Brands in Alabama, and shipped our first container in 2OO1. My role was meant to be part-time, but you know how that goes . . .

BACK of ALL TRADES After I came over to attend trade shows and events, things took off very quickly and it evolved into a full-time job, having to live nine months of the year in the US. You'll notice that my business card has no title. Well, that's because – as in most family businesses – I do a bit of everything. One minute I'm marketing in the States (my main role), the next it's PR, or revamping our on-line presence. In South Africa, I'll be hosting groups of US wine buyers. And when it's harvest time, you know, everyone mucks in; I'll get to do a bit of real work so that when I come back here I'll know what I'm talking about!

MARKET SCENE Our brands have shown nice steady growth overall. And frankly, we've been pleasantly surprised at how well our wines have sold in the United States. That's led by Goats Do Roam Red, which, according to Nielsen ratings, was the best-selling South African wine for many years. Massachusetts is our forth-best state – thanks to Carolina – after the much larger markets of New York, California and Florida. (We've had requests to sell our cheeses here, too, especially in states where you can cross-market, but we can't yet do it. Our problem, which is a good problem, is that we can't keep up with the home market; every year we expand cheese production, and the increased production is gobbled up at our front stoop.)

REMARKABLE TRANSFORMATION Our home market for wine is growing, as well. Despite a population of 45 million, South Africa had a small and conservative wine market. But several factors have changed that since we became a democracy in 1994. Tourism (home and international) is increasing; the remarkable transformation has become a heartening cultural boom. Our mushrooming black middle class is keen on travel, fine dining, learning about wine. We're absolutely delighted. There's a critical mass of people who wanted to see our countrymen go forward together and create this new nation; it's an absolute joy to see how proud South Africans of all ethnicities are of our new country with its symbols of a new flag and national anthem.

WINE RENAISSANCE Before Democracy, we could only sell our wines to a very limited, unsophisticated domestic market. Now our home market is increasingly sophisticated and we're exporting to the world. We export about 8O% of all Charles Back wines to 35 countries. (Atypically, the US is our largest export market with around 4O%; for most SA wineries the UK is the largest export market). There's much more exchange of ideas, with wine-makers visiting us and vice-versa; a great influx of foreign investment and increased tourism. New viticultural regions are being discovered, new varietals experimented with, and a lot of great wine being produced.

INVESTING in WORKERS Another positive effect is that we've got several black winemakers coming up through the ranks. I can speak best about our own experience. In 1997, Fairview was one of the first farms to purchase a farm for its laborers. Traditionally, farm workers live on the farms where they work. At Fairview our workers have very nice homes, a school, gardens, community hall, and a staff nurse. But we didn't think that was the best way to go forward long term, as it made them too dependent on us. So in 1997 we bought a neighboring farm and gave it to our long-time workers; they kept their link with us by naming their farm Fairvalley. They've since built eight homes and are proud homeowners. Under the Fairvalley label, their wines are selling extremely well in the United States [in Massachusetts through Martignetti]. We let them use a part of our cellars to make their own wines until they can build their own.

VINEYARD VARIATIONS Microclimates differ from valley to mountain; there's no single style of SA wines. But, it's fair to say, we stand halfway between old world structure and new world fruit. We have a warm climate, so the wines tend to be fruit-forward, but we have some structure behind them as well, that imparts traditional old world elegance.

HOT WHITE Fairview Viognier. We were the first growers of viognier in South Africa, having planted it on the slopes of Paarl Mountain in 1993, with the vintage made being 1997. We make our viognier in a traditional Condrieu style, with very light oaking and good acidity; it's an excellent food wine.

COOL RED Spice Route Pinotage. My late uncle Cyril Back was a shiraz pioneer, believing that this would be one of South Africa's best red varietals for our terroir, which it has indeed proven to be. The first wine bottled under Fairview's estate label was our 1974 shiraz. We still have a few bottles left, brought out for special occasions, and it's still drinking beautifully. Pinotage, however, is South Africa's own grape (created in 1925 by crossing pinot noir with cinsault). It does come in a wide variety of qualities and styles however, ranging from wonderful to rather rustic. I do believe that our Spice Route Pinotage shows what can be done with this variety: its fruit from low yielding, dry farmed, head pruned vines gives the wine a real concentration of rich, dark fruit and some spice on the palate, with none of the usual rusticity associated with pinotage. It's wonderful food wine, particularly a juicy steak straight off the barbecue or any rich meat dish (or a grilled portobello mushroom for our vegetarian friends!)

FAIREST VIEWS We now have two wineries, Fairview/Spice Route and The Goats Do Roam Wine Company. I've placed them all under the umbrella of The Wines of Charles Back because I can't go 'round with three different companies on my business card. Fairview is our main winery, where wine has been made since 1693 (a bit of a track record) with buildings dating from the Old Cape Dutch period (like our tasting room and my cousins Charles and Diane's home) to one built last year. We're South Africa's most visited winery; people can taste our wines with our cheeses, visit our goat tower and bakery, take home breads and olive oils – the whole package. We're just forty miles from Cape Town on a divided highway. Our neighbor runs a lovely B&B and there are more B&Bs and boutique hotels in nearby Paarl.

SPICY SECONDS Our Spice Route Winery is a wholly distinct property, not merely a second label, in Malmesbury, 4O miles north of Cape Town. Separate winery, microclimate, terroir, varietals, and our winemaker Charl du Plessis, has a real traditional style. He uses open-top cement or old French oak vats. There's also a farm in Darling, right on the West Coast, which is great for Sauvignon Blanc.

ROME to BAA-DOE Fairview is also home to the Goats do Roam Wine Company, where all our RhÔne-styled wines are made, though we've evolved away from that strict definition. For example, our new wine in the line is The Goatfather, a blend of Shiraz, Cabernet, Merlot, Barbera, and Primitivo! There's also The Bored Doe, made from all five red Bordeaux varietals. You may think we stay up nights thinking up labored puns to name blends, but we get a lot of help from consumers. We've a few more up our sleeve. We've just built a new cellar for Goats do Roam at Fairview.

TOUGHEST CHALLENGES Consolidation in the wine industry has meant that a few conglomerates are buying up lots of brands. We're competing hard for shelf space against all that might. We have to keep thinking up new and innovative ways to market our wines when our pockets are nowhere near as deep as our giant competitors. Thinking up clever names and labels is one way; people like the fact that it's a family operation; we have other ideas that I won't mention yet. My moving to Massachusetts has not boosted sales here, because I don't give the state any special attention; credit Carolina for that. Yet I love New England, and feel at home with its culture and sensibilities; it's three hours drive to New York and six by air to London to visit my son.

RECENT TRAVELS I love traveling, whether for leisure or work. I just came back from New Zealand, where I spent the holidays with my brother in Rotorua. I was very impressed with their cool-climate Syrah, with loads of white pepper on the palate, but it's hard to find outside New Zealand.