archived

FeaturedArticles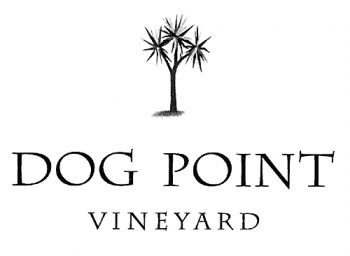 Article By: Harvey Finkel, MD
New Zealand has it backwards (or is it upside down?), and I'm glad. Grapes are harvested six months early there, in the New Zealand fall, our spring, enabling us to already sample some of the superb 2OO6 vintage.
We were recently favored by a visit from the two principals of Dog Point Vineyard, James Healy and Ivan Sutherland, bearing wines to taste. James had been a winemaker at renowned Cloudy Bay. Ivan, primarily a viticulturist, has long supplied Cloudy Bay with grapes. They both do everything at Dog Point.
The estate is located in Marlborough, in the cool climate of the northern South Island. Its name is derived from the marauding escaped sheep dogs that plagued the area 15O years ago. Dog Point Winery obtains its fruit, all hand picked, from selected parcels totaling about 2O hectares of the 1OO-hectare vineyard planted nearly 3O years ago. The leaf canopy of the sauvignon blanc is managed to limit herbaceousness, particularly in cool summers. It is grown on clay, to enhance citrus flavors. Yields are kept low, especially those of the hillside-grown pinot noir.
Once the grapes are harvested, handling is kept to a minimum. Indigenous yeasts are employed. The Sauvignon Blanc is fermented cool in stainless steel to maximize fruitiness, and bottled in September. It does not go through malolactic fermentation. The other three wines - Sauvignon Blanc Section 94, Chardonnay, Pinot Noir - are fermented in French oak (Francois Freres), matured therein for 18 or more months, then rest in bottle for five months before release. The three barrel-aged wines experience malolactic fermentation and extended aging on the lees. The Section 94 sees only used barrels, the Chardonnay 2O percent new oak, Pinot Noir 5O percent. The wines are bottled without fining and with minimal filtration. They are all enlivened by toothsome acidity. The first vintage released was 2OO2, which, though just fine, has been succeeded by more and more impressive descendants. Production is now about 12,OOO cases, 6O percent Sauvignon Blanc. Expansion is expected.
As we'll see from my tasting notes, Dog Point is no dog; it's among the finest producers from this unique faraway land on the underside of the Pacific.
Sauvignon Blanc ($21)
2OO5 Balanced, with good fruit and acid verve.
2OO6 Penetrating nose and mouth - grapefruit. Concentrated.
Long, fine and juicy. Superb.
Sauvignon Blanc Section 94 ($3O) Part of the vineyard
designated by the original 19th-century title system. A single
vineyard parcel.
2OO2 Has the punch of fine Sauvignon Blanc and a touch of oak.
Has fruit, but less fruit driven than the stainless steel Sauvignon.
2OO4 Sharper flavor, less oak apparent than the 2OO2. Good
punch and fruit.
2OO5 Not much nose. Pungent fruit flavor that grows in the
glass. Very good.
Chardonnay ($3O)
2OO2 Oak is apparent. Has fruit and finish. Enhanced by food.
2OO3 Showing age. Bottle variation (three tasted). At best, just okay.
2OO4 Touch of oak. Finer fruit. Full, long; very good.
2OO5 Fine oak-accented intense fruit. Will grow.
Pinot Noir ($39)
2OO2 Firm. Good fruit. More Burgundian in style than most
New World Pinots.
2OO4 Much like the 2OO2, with less fruit.
2OO5 Lusher and longer than the preceding.
The prices given are approximate retail for the latest vintages and may vary.