archived

FeaturedArticles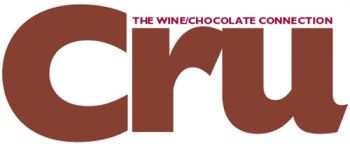 Article By: Bill Nesto, MW
During my first pilgrimage to Tain-L'Hermitage in 199O, the smell of chocolate, not wine, filled the air. I learned that Tain was not only home to Hermitage wine, but also to one of France's most famous chocolate producers, Valrhona. Given the proximity of the Rhone Valley's most famous cru, it is not surprising that Valrhona pioneered the "cru" concept in the chocolate industry.
Traditionally, the method of making a chocolate is very similar to that employed by a large Champagne house when making a Non-Vintage Brut Champagne. The focal point is making a blend so that weaknesses of some lots are offset by the strengths of other ones. This method ensures consistency of quality and style. The chocolate makers however have a lot farther to go than the Champagne houses for their principal raw material, cacao beans. While chocolate producers are, for the most part, located near sophisticated markets in temperate regions of the world, their sources of supply are located thousands of miles away in tropical climes. Venezuela, Ecuador, Peru, Trinidad, Brazil, Costa Rica, Guatemala, Dominican Republic, Madagascar, Malaysia, and Fiji are just some of the sources of quality beans.
In 1984, Valrhona, however, began a line of chocolates that veered away from the blending method. Their idea was to link, and therefore, to define chocolate by the origin of the cacao beans. It created a line of chocolate called "Grand Crus". These were the first internationally marketed chocolates using the word "cru", a word that the French language identifies first as a vineyard and secondly as a wine. The so-called "Grand Crus" of Valrhona, named Guanaja, Caraibe, and Manjari by Valrhona, are blends that respectively come from South America, the Caribbean islands, and Madagascar. Given the enormous areas that these "crus" identify as origins, Valrhona's use of the word "cru" contains more than just than a dash of branding. There are no authorized organizations that define what the word "cru" means for the chocolate industry.
Valrhona's use of the word "cru" is somewhat specious when compared to what the term means in the case of Tain's own famous wine "cru", Hermitage. It contains some 131 hectares (193 acres) and a great many regulations ensure that wines called Hermitage have a certain style and degree of quality. Even more precise and more highly regulated is Burgundy's tiny Romanee-Conti. It comprises 1.81 hectares (4.5 acres). The confines of "crus" recognized by legislation within France's AOC system are very difficult to change without going through a complex legal process.
On the other hand, there are "crus" relating to vineyards and wine which are historic classifications and which are not part of current French wine legislation. These "crus" have the right to identify themselves on labels because at one time in history they were officially recognized. The 1855 classification of the chateaux of the Haut-Medoc and Sauternes is the classic example of an historic "cru" system. Because the 1855 classification attached the designation "cru" to the chateau, the company, rather than the originating vineyards, the assignment of origin has been far more elastic than that associated with legally recognized crus such as Hermitage and Romanee-Conti. In 1951, Chateau Prieure-Lichine, a 4th growth in the 1855 classification, located in the commune of Margaux, comprised 11 hectares (27acres). Since then owners have made purchases which have enlarged the property to 7O hectares (173 acres). Parcels that are now part of Chateau Prieue-Lichine were once part of Chateaux Durfort, Brane-Cantenac, Palmer, Ferriere, Kirwan, Giscours, Boyd-Cantenac, and Issan. Chateau Prieure-Lichine has as many as 4O separate parcels throughout the 1248 hectares (3O84 acres) under vine in the Margaux commune appellation. Other examples of historic cru systems are the Echelle des Crus Champagne, the Graves Classification in Bordeaux, and the Cotes de Provence Classification.
In the 198Os, Bordeaux chateaux began the practice of making two selections of grapes, one destined for their Cru wine and the other to a "second label". For example, Chateau de Clairefont is the second wine of Chateau Prieure-Lichine. Tuscan producers enviously watching the Bordelais mimicked what they saw. Though they could not use the French word "cru" on their labels, they began to refer to their best wines as "cru wines" even though many of these wines came neither from a specific vineyard nor from contiguous vineyards. Many Tuscan crus were the selections of the very best grapes from various vineyards. To the Tuscans, the word "cru" has as much to do with the selection process as with grape-source location. In contrast, in Piedmont, the wine community word uses the "cru" solely to identify a particular vineyard and its wine.
Valrhona's use of an in-house blending of selected lots as validation for its "cru" concept is hence quite similar to the Tuscan understanding of the word, though admittedly Valrhona used an even more elastic scale. Amedei, a famous Tuscan chocolate producer, has a I Cru ("The Crus", in Italian) assortment of chocolates that uses "cru" in the same spirit. The individual "crus" are named after countries of origin: Ecuador, Grenada, Jamaica, Madagascar, Trinidad and Venezuela. The chocolates are made from selected plantations within each of the four countries.
If Valrhona's and Amedei's use of the word smacks more of branding than of terroir, Valrhona's use of the qualifier "Grand" is unequivocally proprietary. No legally authorized body has ever released a classification of the quality of chocolates. Valrhona is using qualifiers in the same way that many New World wine producers use the word "reserve". In New World wine industries, the use of the word "reserve" on front labels is strictly proprietary. It means what the proprietor wants it to mean. Within EU countries, use of the word "reserve" must be clearly defined by wine law.
In 1994, Venezuelan chocolate producer El Rey released a line of chocolates called Carenero Superior which indicated the origin of cacao beans with reasonable precision. Information on the wrapper listed a region northeast of Caracas, Venezuela, famous for cacao, Barlovento. Valrhona took another dramatic step towards recognizing the individuality of chocolates when it launched its Chocolats de Domaine series in 1999. The "domaines" here were plantations. The first of these domaine chocolates was Gran Couva. Valrhona has three other single-plantation, vintage-dated chocolates: Ampamakia, Palmira and the rare Porcelana del Pedregal. At the Pedregal plantation in Venezuela, Valrhona isolated and propagated a clonal selection of Porcelana, a rare high-quality cacao bean. A plantation with a famous reputation is Chuao, also in Venezuela. Valrhona made a Chuao Chocolat de Domaine until 2OOO when Amedei secured exclusive rights to Chuao cacao beans. Amedei now makes its own plantation-specific chocolate, labeled simply by the plantation name, Chuao.
When it launched its Chocolats de Domaine, Valrhona made a further innovation that gave chocolate even more synergy with wine. They assigned their Chocolats de Domaine vintage dates according to the year of the harvest. The first vintage released was 1998. Because of the limitations of restricting cacao sourcing to a limited area, vintage variation is possible. Traditionally the heavily branded chocolate industry has avoided variation among different releases of a line of chocolates. Because consumers cannot keep track of vintage reports or remember vintage ratings, they will be confused by vintage variation. Nonetheless, they can use vintages as a means to assess chocolate freshness. Chocolate, even vintage chocolate, does not improve with age. If stored correctly, it can keep its quality for several years. In general, it is best to consume chocolate soon after its release. Valrhona's vintage dating assumes that chocolate connoisseurship has reached that associated with fine wine. No other chocolate company has gone this far.
Domori, an Italian company, makes plantation bars from beans grown in its Hacienda San Jose in Venezuela. Using the beans from this plantation, Domori makes three clonal selection bars. One called "Puertomar" features the clone, Occumare 61. Another called "Puertofino" features Occumare 67. Another called "Porcelana" features the clonal selection, Canoabo. The three clonal sections are all derived from Criollo.
Origin chocolates have become a fashion in the chocolate industry. Fueling this trend is an increasing connoisseurship in chocolate appreciation as well as an increasing knowledge and interest that consumers have in the origin of wine. Michel Cluizel, a French company, makes a line of chocolates called "1er cru de Plantation". The website identifies each of the "crus" as separate plantations. Richard Perl, CEO and Chocolate Sommelier of Michel Cluizel USA, which handles Michel Cluizel's marketing and sales in the USA, shakes his head with dismay at how some companies have misused the moniker "cru" in order to take advantage of its fashion appeal. He prefers the use of "single plantation" or "mono-origin". Perl's boutique for Michel Cluizel chocolates in New York City has a liquor license. There he features pairings of chocolates with wines and spirits.
On the web, there are sites featuring reviews of chocolates, some with numerical ratings. The descriptions of appearance, smell and palate could easily be mistaken for a typical wine note. Consider Amedei's description of its Chuao bar: "Chuao, which takes its name from the Venezuelan peninsula where the seeds are produced, has an initial flavor of plums, red fruits and an aromatic and sumptuous roundness."
Origin-specific chocolates with few exceptions are of the dark, bitter-sweet type. Most of these bars have between 6O% and 75% of cacao mass. The cacao bean contains kernels called nibs. The nibs are ground into cacao mass. The mass is composed of cacao and cacao butter. Cacao butter lacks the distinctive chocolate smell and taste. Some producers may add additional cacao butter in order to make the chocolate creamier and less bitter in the mouth. Adding cacao butter throws off the natural balance of cacao solids and butter in the mass and hence alters the typicity of the bean. The origin-specific nature of the chocolate is disturbed even more if the additional cocoa butter comes from cacao of a different origin.
The major addition to chocolate is cane sugar or raw cane sugar juice. Sugar is essential to balance off the bitterness and astringency of the cacao. Without sugar, chocolate bitterness is so high as to make it unpalatable. The addition of sugar has a parallel in the wine industry. With respect to wine, grapes contain fruit sugar. Sugar that is not fermented works in combination with the fermented end product of sugar - alcohol - to balance wine acidity. If grapes are sugar-deficient at harvest, sugar can be added to raise the alcohol of the fermented juice, and thereby balance off the wine acidity. Too much sugar blended into the cacao mass or sugar blended improperly will detract from the origin-specificity of the chocolate.
The addition of vanilla parallels the use of oak extracts in wine. Vanilla, coincidentally, is a common smell in oak, particularly in the American species, Quercus alba. Just as new oak contact dilutes, even covers, the origin-specificity of wine, the addition of vanilla to chocolate sacrifices originality for style. Soy lecithin is an emulsifier and stabilizer. It keeps the cacao from separating from cacao butter. It also makes the texture creamier. It too dilutes cacao origin-specificity.
The producers whose origin-specific chocolates I tasted showed a range of sensitivity to the issue of additives. Michel Cluizel refrains from using soy lecithin. Domori is the ultimate purist. This company omits vanilla and soy lecithin. It does not add additional cacao butter. This makes each Domori origin-specific chocolate taste startlingly different one from another. Though less polished in style than Michel Cluizel and Amedei, the taste of Domori chocolates is delicious despite an almost puritanical production philosophy.
The origin-specific chocolates I sampled had a percentage composition of cacao ranging from 6O% to 75%. It has to be this high for cacao to express its identity. However, I tasted a rich and elemental chocolate by Kallari which contained 85% Cacao. It listed cocoa mass, raw cane juice, cocoa butter, and vanilla as ingredients. This chocolate, however, is not location-specific. Numerous farmers with small non-contiguous plots in the rainforest region of Ecuador contribute cacao for the blend. This 85% Kalllari chocolate is an example that dedicated origin-specific producers should emulate. Kallari chocolate, in addition, is organic. Pesticides, herbicides and chemical fertilizers subtly blur a chocolate of its place-specific flavor.
In blind tastings, it is easier to identify chocolate by the style of the producer than the origin of the raw materials. Given the difficulty of origin-specific blind tastings, it would be precious to assume that unique ideal pairings can be made between origin-specific dark chocolates and origin-specific wines, i.e., between cru chocolates and cru wines. A wine that pairs with one 75% origin-specific dark chocolate will all pair well with another dark 75%er of a different origin. Ruby, Tawny, LBV, and Vintage Ports and semi-dry amontillado, palo cortado and oloroso Sherries always work well. A heavily extracted, ripe and oaked Syrah or Shiraz has a good chance of making a good pairing. Dark chocolate swamps leaner and less fruity wines such as red Bordeaux. The chocolate lover in search of good pairings beyond sweet fortified wines should expand his or her selection of chocolates to include milk and white chocolates.
Chocolate has recently found itself in the limelight alongside wine for another reason. Cocoa is richer in antioxidants (polyphenols) than red wine. Many polyphenols have been shown to promote cardiovascular health. Given this parallel and the many others that I have mentioned throughout this article, at least for the near future interest in "cru" or mono-origin chocolate will grow. Chocolate aficionados will redouble their efforts to search out how much terroir they can discover in their bars.