archived

FeaturedArticles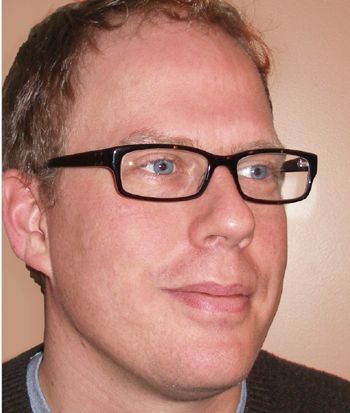 Article By: Fred Bouchard
DYLAN BLACK • 34 • Owner-Manager • Green Street • Central Square Cambridge

Located in Central Square between Cambridge's twin pillars of academe Harvard and MIT, Green Street (formerly with 'Grill' appended) has long been a people's pleasure dome, serving its neighbors since the Great Depression. Owner Dylan Black, steeped from boyhood in Cambridgeport traditions, is determined that it remain a neighborhood fixture. Once an Irish tap, then a destination for Caribbean cuisine (whence its long love affair with rums) and underground music, Greet Street has near a century of history; it's the home of Cambridge's oldest-standing liquor license. The earnest and idealistic Black reinvented Green Street in 2OO6 with an eye for its history, but its award-winning (Best of Boston 2OO8) cocktail menu, better-than-serviceable wine list, raft of craft-brew, and revived kitchen under chef Greg Reeves (lately at The Butcher Shop) have garnered enthusiastic notice far beyond the 'hood.

IN the BLOOD My family's been in the spirits world for generations. My father's father, Frank Black, ran a bar outside Chicago, in Morris, called Frank Black's Capital Buffet. Every cure for the common cold started with two ounces of Old Overholt Rye. (Here, MS Walker sells the liters, Horizon sells the fifths, and we use it in several drinks.) My mother's father owned and ran the Reisch Brewery in Springfield, Illinois, into the 196Os. Their Gold Top was America's best-selling beer until Anheuser-Busch came along. My prize possession is a 12-ounce unopened bottle of that beer, left to me by my Aunt Edie. I was raised here in Cambridge, and have worked in restaurants my whole life.
LOFTY HISTORY l was overwhelmed with historic inspiration for Green Street even before John Clifford sold it to me in 2OO6. My landlord's father, Charlie Wax, turned it into Charlie's Tap in the 193Os; he sold it to two Irish guys, Feeney and O'Driscoll, who sold it to John. My office out back, an old stable, has a room over it, with pulleys and cables, that we use for storage. I've kept old record books we found in the loft; masons buried Angostura bottles (used to flavor their Canadian rye) in the brick walls. We've hung blow-up, sepia-tint photos of local street scenes of that era I found at the Cambridge Historical Society.
STAFF COLORS Our staff takes primary flavors and concocts them in differing proportions and textures to make a wide range of drinks. We depend on accurate jigger measurements not just for economy but to achieve correct and consistent balance of elements and flavors. That assures that, on a given night, your drink will be the same, whether mixed by me or Emily Stanley, former bar manager at Deep Ellum, or Andy McNees, former bartender at Eastern Standard. Much of the refinement and reputation of our drinks list is due to our former bar manager, Misty Kalkofen, now at Barbara Lynch's Drink. My own palate is straight Crayola, the ABCs of cocktailing. That's probably right for a neighborhood bar. I think there should be a rough chop on our food – like a rough, not silky, puree on the veg – and a handmade feel in the drinks.
AFFINITY to ZOMBIE John Levins – the Grill's chef for 2O years and now catering at his Something Savory in Arlington – is from the West Indies; his curried goat and rum drinks became staples in this neighborhood. Those bigger, brighter flavors had a place here. So we concentrate on rums, fresh juices (citrus, pineapple, grapefruit) and honey. Our A to Z list of 1OO cocktails are made mostly with American spirits (rum, rye, bourbon) and in traditional styles with a few twists. Our shorter seasonal cocktail list offers many originals. ['Affinity' combines Famous Grouse with French and Italian vermouths; for 'Zombie', see sidebar].
RUM BEGINNINGS I got into rums working at Chez Henri. I didn't even have to taste Pyrat Pistol: its big, soaring, beautiful vanilla bouquet did it for me! Rums inspire me in many ways – to create, to travel. Pyrat opened the door for me to Barbancourt, the Haitian rum made from sugar cane grown exclusively to make rum. I could relate that to estate wines – terroir driven, strong sense of hot, earthy locales. Besides, a huge Haitian population moved into my neighborhood in the '8Os. They spoke Creole, wore lively clothes, and became a big part of my school culture. Rum has a long history in America; George Washington gave his troops jugs of it for fortitude and warmth at Valley Forge. Strapping New England rum was huge: Boston had 5O distilleries a century ago; it's how Joe Kennedy made a fortune. Now we get craft rum from Berkshire Mountain Distillers.
RUM LIST Ron Zacapa Centenario, Appleton, Brugal Anejo, Old Monk XXX, Mount Gay. At Chez Henri, one of our regulars – an Irish elder, Padraig O'Malley, liked his Mount Gay with tonic and a twist o'lime. We named that one for him, "O'Malley in the Morning". He's a larger-than-life individual like John Clifford – big bow-tie, Irish brogue – and his son now owns The Plough and Stars. Some good light rums remind you of expensive cognacs and whiskeys; you can do a lot with them in a mixed drink. With Brugal, for example, we blend just a touch of fresh orange, fresh lemon and a drop of simple syrup – let the flavor shine through.
EWING #33 Patrick Ewing, New York Knicks 7 foot center, was born in Jamaica and moved to my Cambridgeport 'hood when he was 1O. I've always been a hoops guy (still play on my nights off), a Knicks and Ewing fan. Like Lebron James, he was a nationally recognized high-school superstar. I still love Ewing's game, his intensity, his big knee-pads, his sweat. I went to school with his nephews. His family still lives around the corner, so I do a rum cocktail in his honor [see sidebar].
ISLAND BREWS Following up on the Caribbean cuIture, I make sure we keep Haitian lager, Prestige, among our American craft ales, to go with the fiery hot goat stew sometimes on the menu. Likewise, Jamaica's Dragon Stout (a milk stout) is forever on our beer list, to salute the neighbors and give diners and the student population a sense of who we are.
GRAPE NUTS Andrew Deitz of MS Walker tastes me on wine. I call him Prince Andrew because he's most engaging. We tasted Spanish wines today and he introduced me to a new grape, Bobal from Valencia, where a young guy is taking a blending grape and doing something fresh with it. I love that! We have some other unusual grapes, like Chateau le Roc's Negrett, Riberia Sacra's Mencia, Buronfosse's Poulsard [Jura]. It's off the beaten path, not your usual Cab/Chard mentality; to me that inspires travel, adventure. As for sparkling wines, the cheaper the better (Cava, Jura Blanc de Blanc, Prosecco) but interesting ones, too – like grower Champagnes from Terry Theise's book.
OYSTER BANK This neighborhood, from Mass Avenue down to the BU bridge, was known as the oyster bank; like Back Bay, it was all filled in with oyster shells. Judge Dana tried farming it, unsuccessfully, and eventually sold it off as housing plots. When I dug in my garden on Pleasant Place, sure enough, I came up with limestone – oyster chips!
SHUCK & SIP TRIPS For business, I traveled three blocks to Craigie on Main with my barwoman, Emily; she's from Deep Ellum (Allston, not Dallas) and knows lots about Belgian beer. I'm a huge fan of Tony Maws. We sat at the bar and ate Pemmaquid oysters, tempura-fried cod cheeks, and two delightful sparkling wines. For pleasure, my wife, Jimena Bermejo-Black, and I took a trip to Corn Hill, Truro, last August, to a little cabin overlooking the bay. We had a case of Champagne (like L. Aubry Rosé) and a basket of Duxbury Island Creek oysters, raw or stir-fried with a little arugula and Tabasco. Amazing! I've been reading The Big Oyster by Mark Kurlansky about the history of oysters in New York City.
PHILOSOPHY In all the places I've worked – Upstairs at the Pudding, Chez Henri, The Enormous Room, The B-Side Lounge, Redbones – hospitality comes first. Know your customers: who they are, where they live, what they like. Treat them as you'd like to be treated. As a bartender and front-of-the-house guy, I know to look after my staff like family. I provide them a safe, comfortable environment to work and learn, and have time to enjoy their own lives. Read people well: anticipate and accommodate their wishes; share their enthusiasms for food and drink. Keep it all simple and accessible. Buy local and seasonal: we're big on Bay End Farms in Buzzards Bay and Ward Farm in Sharon.

---
GREEN STREETRUM DRINKS
CORAZÓN
1½ ounces Ron Matusalem 15-year Gran Reserva rum
¾ ounce fresh raspberry syrup
½ ounce fresh lemon juice
splash soda water
serve in large snifter


ZOMBIE
1½ ounces Cruzan 2-year light rum
¾ ounce Barbancourt 5-star rhum
¾ ounce Orchard apricot liqueur
5 ounces fresh pineapple juice
wedge of orange
one cherry
serve in pint glass


DÉJÀ VU in DELHI
2 ounces Old Monk XXX rum
½ ounce St. Germain elderflower liqueur
½ ounce fresh lime juice
2 dashs Bitterman's tiki bitters
serve in cocktail glass


EWING No. 33
¼ ounce Ricard pastis
2 ounces Appleton amber rum
½ ounce Fernet Branca
¼ ounce spiced brown sugar syrup
[with star anise and allspice]
dash Angostura bitters
1 lime wedge
serve in cocktail glass with ice

UNUSUAL / EXCEPTIONAL RUMS
on the GREEN STREET LIST
Pyrat Pistol from Anguilla 
Brugal Añejo from Dominican Republic
Ron Zacapa Centenario from Guatemala
Saint James Hors d'Age from Martinique
Plantation 1998 from Nicaragua
1O Cane from Trinidad