archived

FeaturedArticles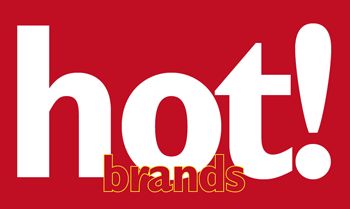 Article By: Liza Weisstuch
From Fantasy Football to Facebook forecasting trends and pop culture sensations can be as tricky an exercise as shooting fish in a barrel (or avoiding clichés). When it comes to the alcohol who would have guessed ten years ago that Pabst Blue Ribbon and Miller High Life would be the brew of choice among urban hipsters or that rye would make a heroic comeback, that people would be seeking out boutique gins or that epicureans would embrace wines in screw-top bottles?

While the liquor industry may be recession-resistant, it is not recession-proof, a fact that was underlinedata briefing in late January when the Distilled Spirits Council presented its annual industry data. The growth that's movedata steady clip since 2OO1 has fallen off, largely due to a soft fourth quarter. Overall, producers' liquor sales climbed 2.8% to $18.7 billion across the country and saw a 1.6% volume growth. But despite the down economy, most consumers haven't looke to fill their piggy bank by scrimping on spirits. In fact, the buzz term "affordable luxury", which is widely used to refer to high-end spirits, seems to resonate more loudly these days. And, as sure as people continue to spend, trends will continue to develop and emerge – bringing us the current line-up of hot brands!

---

seeing clearly
vodka

Like the pop song that appears everywhere – on the radio, in commercials, on TV shows – vodka is that spirit that you just can't shake off. The titan category continues to conquer, though some would argue not at the clip that it's been moving in years past, especially where the super-premium brands are concerned. Ben Weiner, who, with his brother, operates several Sav-Mor liquor stores, including locations in Medford and Somerville, says, "We haven't really seen a thinning of the herd. Certain vodkas have followings, they appeal to different groups. There are loyal Ketel One people, loyal off-brand people, and people loyal to the lesser-known vodkas – but the vast majority is willing to experiment, otherwise we wouldn't be putting out all the new vodkas. I haven't seen a thinning like we did with, say, wine coolers. We're down to two of those now. The vodka craze keeps going on. There are a few over $5O, but they're not being grabbed up."

Gary Park, owner of Gary's Liquors, sees evidence of trading down in his Chestnut Hill store. "Overall business is up.
The big trend is lower price points," he said. "Since the recession began, sales are still good on things like higher tier vodkas – Grey Goose, Belvedere, Ciroc – but there are a lot of lower- and mid-priced vodkas that are showing larger growth, like Smirnoff, which is in the low twenties, though it has taken a couple of price increases. Skyy has seen improvement in my store. We also just got in a French vodka with a bottle designed by [tattoo-inspired designer] Ed Hardy at $5O. It's selling and that's blowing my mind. It's probably because of the name, but it's still surprising to see a $5O vodka in this economy."
Indeed, the high end brands that do appear to hit the ground running are ones that don't have to work for brand recognition because there's a familiar name attached. "Because of the power of the category, we're seeing it all. People are hinging on the fashion idea. There's vodka from Roberto Cavalli and Ed Hardy. That's a direction vodka continues to take," said Andrew Dietz, on-premise sales rep for MS Walker. On the opposite end of the pole from pop flashiness, small batch vodkas are attracting a good deal of attention, he notes. "Some people do craft small batch vodka legitimately. Peak Organic does a small batch that's made in a pot still from grapes and grain. Crop, Tru and Rain are hooking onto organic. Reyka is another one, and it's more full-bodied because it's a mineral-driven pot still vodka. Pot still vodkas are a by-product of the mixology movement because people are looking for craft spirits with more character and more viscosity. Full-bodied spirits come through a pot still. And we're still seeing modern ultra-distilled elegant vodkas, like Christiana and Zyr. I think people are still holding onto the big brands – Belvedere, Grey Goose, Absolut. When people are looking for stability, they trend back to those brands."

The star power continues to be a boon for Ciroc, which in 2OO7 signed Sean Combs (AKA: P. Diddy) to be the face of the brand. "Sales have exploded and gone up more than they did last year," said Gary Park. "I already sold more in the first month of 2OO9 than I did in all of 2OO7. From 2OO7 to 2OO8, the increase in sales was 1275%. It looks like what they're paying him is worth it!"

Due to the continuing popularity of spirits in general, some industry folks – especially on-premise – note that even with the strong emphasis on branding and marketing and the trend of the past many years of vodka dominating cocktail lists, the tides may be shifting a bit. But that consumer tendency hasn't stopped the release of new high-end labels, though companies recognize they have to make a concerted effort to distinguish themselves from the multitude of other brands. The Patron Spirits Company launched Ultimat Vodka, from Poland, in Massachusetts last June. Diane Dobosz, the state manager for the company, says the super-premium (it retails for $4O) has been doing quite well, considering it hasn't launched nationally yet. "It's widely accepted here. One thing that sets it apart is it's the only vodka that's made from potato, wheat and rye. Each piece offers something different – you get richness from the potato, smoothness from wheat and character from rye."
A major movement in vodka that's unquestionably catching on in other categories is the interest in products that brandish an all-natural or organic tag. "It's the standard now. Everything is organic, free-range, they're buzzwords that are important to the consumer," said Dietz. "It makes people feel good about what they're putting into their body. The trend started building and now almost every vodka producer has hopped on board and it's very smart of them." He noted that Svedka and even Absolut are pushing the "all-natural" mark. Park mentioned that Cold River, from Maine, made with organic Maine potatoes, just came out with a new blueberry flavor.

David Sardella, Massachusetts field sales manager for the Sazerac Company, sells Rain Organic Vodka and notes it's doing well, but not without effort. "Rain was organic 12 years ago. The process by which it's made has never changed. The whole organic thing is pushed to the point where there's more organic products out there than ever that now it's its own category. When you go into major liquor stores, you see Tru, Square One, Rain. Because of that, we have to concentrate on bringing people to it. One of things that bumped Rain sales was when we added 'organic' to the brand name. That launched in the fall, but it was repackaged in 2OO7. Initially the perception is that it's just another vodka, until people realize it's organic. We do a tremendous amount of tasting activity off-premise. It's the only way to do it – otherwise it's just a sea of vodka. We consistently taste consumers – every weekend. It's a considerable expense, but I'm talking to retailers now and they say there's takeaway between the tastings. People respond well to flavors. There's never been a better time for the organic movement, either."

Perhaps as an offshoot of the organic movement, locavores have plenty to crow about, too. "I've been seeing a lot of local stuff, like vodka from the guys in the Berkshires," said Ryan Maloney, owner of Julio's Liquors in Westborough, referring to Berkshire Mountain Distillers' Ice Glen Vodka. "I haven't noticed anything that really sticks out, though. Square One has done well with its cucumber, and Three Olives is expanding their line. One thing that's caught on this year is probably the espresso. Van Gogh's sells well, and Three Olives does a triple espresso. Flavor-wise, a lot more people are looking for them."

But a huge factor in the end, especially on-premise, is making allies with the most valuable salespeople: bartenders. Mike Paquette, the recent beverage director at Scampo in the Liberty Hotel in Boston (he's since moved to Bond at the Langham Hotel), says that with vodka the dominant spirit in the majority of bars, consumers generally lean toward what they know and often what they know is based on advertising and branding, first and foremost, but having the bartender hand-sell a product never hurts. "People tend to be assimilated with a brand and in this business, brands that do the best job marketing assimilate themselves with luxury and high-class. Bacardi does a great job of taking care of bartenders. Their forefront brand is Grey Goose and they appreciate you having their product on."
clear picks
Rain Organic
Square One
Berkshire Mountain Distillers' Ice Glen Vodka
Ed Hardy Vodka
Ultimat Vodka
Grey Goose

---

the awakening
gin

As the drinks renaissance goes, so goes gin. The recent growth of this category is, perhaps, best described by MS Walker's Andrew Dietz as the trickle-down effect. "Restaurants didn't use to do things like this – you're starting to see Plymouth Gin infusions and bartenders muddling fresh herbs and using natural ingredients and non-flavored spirits. There's a big move toward natural ingredients and traditional methods, and that includes the movement toward using more gin and slightly less vodka. Don't get me wrong, vodka is still the category leader, but it's losing one or two cocktails on everyday drink lists to something else. We're finding there's an initial bump from a year ago with a growing interest in gin. It's leveled out a bit and now it's just more of a norm. Gin is integrated into cocktails that once held the vodka category hard."

Indeed Paquette noted that at Scampo there aren't any vodka cocktails on the drink list, and that at the time, there was only one at the hotel's trendy nightspot, Alibi. Using a variety of gins in the cocktails on the list is an ideal way to introduce them to consumers. In a perfect world, they'll notice the gins are different and inquire about the differences. "The scene dictates how consumers interact with you, the bartender. Smaller batch gins sit well because we can hand-sell them. We tried to be creative and have four different gin drinks. Most consumers want their cocktails quickly, so they're not just assuming you have 15 different gins." Speak to anyone about boutique gins, and many are surprised at the sheer number of new releases that have hit the shelves in the last 16 months. When it comes to the growing availability and interest, however, many credit Hendrick's as the brand that started it all. Dietz believes it's largely because Hendrick's offers more approachability and floral notes and less harsh botanicals. "It's something both celebrated by mixologists and novice drinkers alike, and it's still considered a niche boutique item. Obviously that largely has to do with marketing, but it's also truly not like any other gin. There's not much in the way of copy cats either. No one else is trying to do that."

Ben Weiner at Sav-Mor sees the gin market taking on the same trajectory as other spirit categories. "Gins are trying to get into the exclusive, high-end market like the bourbons and scotches have done. There's Citadel and Tanqueray 1O. We have a few others, like G'Vine and Gale Force from the guys on Nantucket. It's slow, but people are picking at it. And Hendrick's is doing well."

Citadel gin is produced in France by the cognac house Pierre Ferrand. "Citadel is finding itself included in its own category of small-batch, higher-quality, smaller production gins," said Guillaume Lamy, Pierre Ferrand's Vice President of Sales for North America. "We started making it in 1999 when everyone was excited about Bombay Sapphire.

Now we have a super-premium category with Tanqueray 1O and Hendrick's. The timing is right with all the classic cocktails out there. It's still a gin-and-tonic market nationally, but Massachusetts is better." He notes that it's priced at the level of a premium gin, like Sapphire, but given its production levels and distilling process, it's often placed in the super-premium category. They also stepped it up further with the recent release of Citadel Reserve, which is aged in cognac barrels and sold in hand-numbered bottles labeled with the vintage. It arrived in the Massachusetts market in January. Of the 29 cases, 23 were pre-sold. "We still have a lot of work to do, but we need to find different ways to get bartenders excited about gin. The Reserve gets the industry enthused about the craft of what we do."

Another highly anticipated release has been the ultra-premium Beefeater 24, which was devised by Desmond Payne, Beefeater's master distiller of 4O years. He uses the classic Beefeater recipe and method but adds carefully selected black and green tea leaves to the formula. Not to be confused with tea-flavored gin, the tea leaves simply give the traditional London Dry gin additional depth with the added tannins. Park at Gary's Liquors notes that Miller's Gin is selling, and he sees a bright future for New Amsterdam, which Commonwealth is distributing. Most imported gins retail for about $3O and up, but this one is priced in the low twenties for a 1.75 liter bottle. "It's kind of a big jump when you leave Gordon's to go to Tanqueray, and New Amsterdam fills that niche." The future of gin, however, may be rooted in the past, with an increasing number of brands reviving the classic Dutch Jenevers, which are malt base spirits. Boston area vintage-minded mixologists can be found working with Anchor Steam's Jenever. Bols recently launched its Jenever in the United States last year. Gary said it already has "a nice following."
juniper is jumping
Citadel Reserve
Beefeater 24
New Amsterdam
Bols Jenever


---

made in the USA
whiskey
It's hard to believe now, but there was a time when bourbon was relegated to cowboys, backwoods and old men. Whether you chalk up bourbon's emergence to its relatively good value, mixologists' commitment to getting the drink into people's hands, or clever marketing strategies, one thing is clear: the spirit's image has been cleaned up, and American whiskies are positioned well for growth. In fact, according to the DISCUS data for 2OO8, American whiskies bucked the downward trend, with sales that rose 4.3% by dollar value and 1.3% by volume.

"One thing I did see last year is that there seems to be a big re-emergence of brown spirits, rather than just the traditional Canadian," said Weiner of Sav-Mor. "There's been an increase in bourbons and ryes, especially some of the lesser known brands. I remember buying my first bottle of Maker's Mark. People are trying ryes, there's experimentation going on. We carry a handful of ryes, where I used to carry one. Bourbons are all about single barrel. Knob Creek is growing large."

"Mixologists are doing drinks with bourbon that are more approachable, like smashes and drinks with more fruit or citrus," said MS Walker's Dietz. "There hasn't been a lot of new stuff, though Four Roses is new to the state. People are making the move more toward it and bars are going more esoteric. Whereas before you'd see Maker's Mark and Woodford everywhere, the same places now have Elijah Craig or Eagle Rare. And with top mixologists, you see people making more with rye recipe bourbons versus wheat." Paquette said that when he oversaw the bar at Scampo, he went through a great deal of Eagle Rare and Sazerac Rye. "They're great values. We had a good amount of bourbon and scotch drinkers. They're not as picky, so there's not such a disappointment factor. I've seen Maker's and Knob Creek go down, and we moved a lot more Blanton's. Woodford moves well, and so does Elmer T Lee, usually on the rocks or in a Manhattan." The trend holds fast outside Boston. At Red Rock Bistro in Swampscott, proprietor Paul Petersiel says he's selling much more bourbon than he did a year ago. "Elijah Craig 12-year-old, Baker's, Booker's, Evan Williams, and Knob Creek are all selling better. We've gone from next to nothing to three or four bottles a week," he said. "Some people are more aware of bourbons and there's a general increase in sales."

"A lot of what we saw over the last few years is growing even more and spreading into accounts across the city," said David Sardella of Sazerac, whose brands include many allocated whiskies, like Buffalo Trace, Eagle Rare 17, and Sazerac Rye (6-year-old). "Pre-Prohibition, hand-crafted cocktails is a trend that's spreading like wildfire. I'm getting calls from accounts I never heard from before that all of a sudden want my rye and bourbons, and feature them in pre-Prohibition era cocktails." Excitement around American whiskey has reached such heights that each year, more and more retailers and restaurant clients are participating in selection programs, which allow representatives from the venue to choose from a sampling of single barrel bourbons and have them bottled and labeled as hand-selected. In fact, according to Angela Traver, public relations manager for Buffalo Trace, there was a lengthy stretch of time last year when there was no Eagle Rare 1O-year-old left to choose. "No barrels come of age until six weeks from now. Not letting people pick. Great problem to have, but it stinks when you go in to liquor store and they don't have any."

Jackson Cannon, bar manager at Eastern Standard in Boston's Kenmore Square, visited the Buffalo Trace distillery in Kentucky in February 2OO8 to choose a barrel of Eagle Rare 1O-year-old. He flew through that, not least because it was the bourbon used in several popular drinks on the menu, like the mint julep. For a second round, he chose Eagle Rare 1O again and Sazerac 6 year, which, Jackson said, is "singing in cocktails". On the retail side, Ryan Maloney at Julio's is a selection program veteran and bought seven barrels on the latest trip, including Rock Hill, Van Winkle, Buffalo Trace, Eagle Rare, and Sazerac Rye. "He's built it up over the years to the point that he's known for it," said Sardella. Three more retailers in western Massachusetts have decided to make the investment, and Kappy's selected two more barrels through the holidays. Ben Weiner's Sav-Mor also selected a barrel for the first time this past year. Their stock of Eagle Rare bottles arrived in August. "It distinguishes you in the eye of consumer when they know nobody else has that bottling. It needs a little work to get the message across, but we felt we're at a point where we can handle something like that and have fun promoting it," he said. "People still like to have something a little unusual. Anyone can buy a bottle of Wild Turkey, but this is a conversation piece."

When it comes to rye, however, sales are mixed depending where you are in the state, as many still regard it as a spirit that wouldn't be making as much of a resurgence if not for the current cocktail culture. But some point to the Beam Global Spirit's recent release of (ri)1 as an indicator that rye is headed for mainstream success. It's being marketed as ultra-premium and packaged in a tall, sleek bottle. Gary Park said it hasn't taken off in his store yet, but Dietz commented, "the category is probably growing fast percentage wise, and (ri)1, with its extremely modern bottle, is a testament to what's happening with the category. The production is somewhat traditional, but I'd definitely not put it in the same category as Sazerac or Rittenhouse.
whiskey river
Eagle Rare 1O-year-old
Blanton's Single Barrel Bourbon
Evan Williams 12-year-old
Four Roses
Sazerac Rye

---

an industry big shot
tequila
The stock market may teeter on the brink and the Dow may plummet, but regardless, tequila, the ultimate party drink – in all its incarnations – holds strong. There is, however, a broad range of evidence of whether the tequila market is destined for blanket premiumization or budget blitz. At Red Rock Bistro, Petersiel is seeing tequila depletion grow. "We sell more tequila than we have in the past three years," he said. "People are drinking it straight up for the most part, even the reposados or anejos. People order Patron margaritas or something with one of the other ones, like Milagro. But not everyone is drinking higher end tequilas. Overall it's risen."

"It's a growing market," said Weiner at Sav-Mor. "If I looked at the percentage of tequila sales this year versus last up, we're up at least 25%, but if I take out Cuervo Gold, the market would be miniscule. But there is an interesting trend toward better quality tequila. Patron has been the tequila of choice for anyone looking for something better than Cuervo. Patron grew and from there we got an influx of the others. Patron's success hit and everyone wants to get a piece of the pie." He noted that Milagro does well in his stores, as does Sauza's Tres Generaciones and Hornitos. At Julio's in Westborough, Maloney says tequila sales are solid. "I think people are starting to branch out a little bit. Now we're just waiting for wholesalers to catch up.

They need to bring in some new some products." It's the new items that attract attention at his store, like Asombroso, which is aged in Bordeaux barrels, and Maestro Doble, a blend of reposados and anejos run through a filtration process. They're higher ticket items, to be sure, but word of mouth seems to get around fast. Diane Dobosz from Patron says tequila's growing prominence has a lot to do with bartenders tapping its versatility. "Bartenders want to mix with it more, so they'll substitute Patron for a vodka, particularly Patron Silver. It's highly mixable, so we're seeing more of that. Last time I was at 33 [Restaurant & Lounge in Boston], Paul was mixing a cocktail with a liqueur and Silver," she said, referring to sommelier Paul Westerkamp. Dietz from MS Walker sees more tequilas coming on the already crowded scene, which, when looked at collectively, offer a variety of possible directions for the category to go. "There are tequilas, like 7 Leguas, Partida and Chinaco, which are all made very traditionally. The trend is toward 1OO% blue agave. Now people on-premise have Siembra and Azul and Milgro in the well. They're more modern in how they're produced, but still good quality. Their styles are a little fresher. You definitely get agave qualities but they're not peppery. They're stylistically different. The rustic complexity that you get in Chinaco is gone. The quality of agave is great, but it's done in a more approachable style. Then you have the ultra-premium modern stuff that's more expensive, like Patron Platinum. Milagro Barrel Select is in that ultra-distilled modern category." The way he sees it, mixtos may well become a thing of the past, especially with the introduction of Lunazul which Heaven Hill recently started importing and MS Walker began distributing in the fall. He calls it "one of the most revolutionary products". Retailing at the same price as many gold tequilas, it's made from 1OO% estate grown blue agave. "Instead of doing gold, they do a six-month aged tequila. People who want gold at that price level don't have to have artificially colored tequila. I don't see why it wouldn't be everywhere."
beyond margaritaville
Tres Generaciones
Lunazul
7 Leguas
Partida
Maestro Dobel

---

hot climate ahead
rum
Many in the industry see that consumers' current reluctance to aggressively spend on big ticket items is giving rum an opportunity to move into the spotlight. As those who know the category are fast to point out, it contains some of the best values, given the amount of time rum spends aging in a barrel and the complexity, which is often likened to bourbon or scotch. "It's a great time to put rum out there," said Joe Howell, general manager of Federal Wine and Spirits. "There should be more available on the upper end – there are so many things we don't see in this state. I don't think the interest has really flown from the distribution side. There's quality and value in so many rums. I'm just glad to see that United grabbed Flor de Cana. The 21-year-old is a magnificent product. You can get amazing quality rums for $25 and up that show incredible depth and finesse, and there's the cocktail side. A lot of people are stepping up what they're using in mixed drinks. I'd love to see the industry doing more work and putting it out to customers. What I had to do to get Appleton 21 was absurd. Rumba in the InterContinental helped get it into the state. I like to taste customers on Appleton first. You look at the 21, and it's still a great value. Then you have the 15 or 17 for half the price, and you're still getting good age. I'd really like to see more lines run some aged rums and put the category out there so we can let consumers see. A lot of my customers don't see nearly enough rums."

Paul Petersiel at Red Rock says rum is not the spirit he's spent a lot of time drawing customers' attention toward. Not yet, at least. "We have a regular tasting series and when we do a tasting, we look to expand the category. Not looking to expand on the rum flavor category, but I do want to get more sipping rums that I've had my eye on," he said. Patron is still working on generating buzz on its high-end rum, Pyrat. "It's a grassroots brand and it's showing slower growth. It's a niche brand right now and we're just now implementing marketing," said Diane Dobosz. "It's a matter of getting it into someone's hands. You just don't see growth like you see with our XO Café or Citronge. This is the year for Pyrat in Massachusetts. It's one of the top 2O states in the country for share of overall business of Pyrat."
and a bottle of . . .
Ron Matusalem Platino
Flor de Cana
Appleton 21
Pyrat

---

going boutique
cognacs
Cognac, which is grouped with brandy overall, may not have had a banner year in 2OO8, but from individual brand and retailers' perspectives, that does not translate into poor sales, especially where higher end, more boutique Cognacs are concerned. Guillaume Lamy sees a big potential consumer base in those who drink fine whiskies. "Pierre Ferrand is in fine wine stores. People that sell small batch bourbons and single malt scotches are following a good trend of fine spirit drinkers and catching consumers somewhere else, getting them to cross into the Cognac category. Most of the fine spirits stores sell Pierre Ferrand to people who don't like Cognac or have a bad image of Cognac. They catch them on Pierre Ferrand to increase sales. On-premise, sometimes you seen the same brands all over, they're part of the furniture behind the bar, but they really don't sell it. Most restaurants and bars that have educated staff are looking to expand their selection to be different and sell items in categories that don't sell," said Lamy. It's a trend that echoes what happened 3O years ago when Glenfiddich was a classic, logical extension of the overall whisky category. "Reps and distributors are pushing it that way. They're asking: 'why not Pierre Ferrand?' If you can sell esoteric grapes, you can sell Pierre Ferrand Cognac. We're really trying to be more widespread."

This all comes in the context of the company having to increase the price by 2O% last year, which Lamy says was necessary because of the exchange rate. "We kept the price the same for three years. We couldn't hold our head above water anymore. We positioned the brandata higher price point, but today, the Ambre is at the same price point as any VSOP, but it's slightly older, so it's a fantastic value. We haven't been suffering too much from a consumer buying pattern point of view." Again, he points to single malts as a marketing model. Age statements on single malt Scotch is a good way to draw attention to the name on the list. To say "Selection des Anges", may not register with consumers as identifying it as "Pierre Ferrand 3O-year-old", he says. "But when people can look at the price, they can see a nice ratio of age and price," he noted. "The trend today is that consumers want to know everything about what they're buying, especially when it's expensive. People talk about grand Champagne grapes and barrels. Restaurants selling finer products have to go beyond mainstream and tell consumers what's behind it. People want to have crucial information about the quality of a product, even more today when it's above $2O a glass."

Lamy is seeing mixologists use Pierre Ferrand Ambre more in cocktails, as it's akin to a high-end VSOP. It's fresher, grapier and has more fruits and aromatics as opposed to something heavy," he said. It's the house Cognac at Drink, the new cocktail bar in South Boston that John Gertsen helps oversee. The brand is also involved in this summer's Tales of the Cocktail, an annual gathering in New Orleans for the cocktail industry elite. Gary Park at Gary's Liquors said his Cognac sales continue to be tremendous, a fact that he attributes to a strong Russian clientele. "I sell more Cognac than brandy across the board. Remy, Hennessey and Corvoisier pick up the lion's share. I do well with Hine, Pierre Ferrand and Martel." At Red Rock, Petersiel says Cognac "doesn't sell heavily", but he's looking to take on that category and promote it more, particularly as an after-dinner tipple, as he sells "a decent amount of after-dinner beverages", like Limoncello, Sambuca and Cynar.
savory sips
Pierre Ferrand Ambre
Hine
Martell

---

how sweet it is!
liqueurs
Maybe it's because people need a jolt to shake them out of the recession blues, but espresso, as Park previously noted, is one of the flavors people are reaching for on the shelves. That carries over to the liqueurs category, too. According to Patron Spirits' Diane Dobosz, their tequila-based, coffee flavored XO Café has shown tremendous returns over the past year. "It's blowing up. Nationally it's the hottest thing in our portfolio. There's been big growth in Massachusetts – through December, it was up 168.4% from December of 2OO7. It went from a 12OO-case brand to a 32OO-case brand in 2OO8." She noted that while many take it chilled after dinner or as a shot, a lot of its success comes from its versatility. It's being used in a wide range of drinks from modern classics, like espresso martinis, to a heady mix with a single malt. "On-premise is driving off-premise. And the price point is excellent. A 75O is around $2O to $22, so there's no sticker shock to make people not want to try it. For most of 2OO8, there was more on- than off-premise, but now it's almost 5O/5O." The company's orange liqueur, Citronge, is also growing. "The price point per liter is $1O less than Cointreau, so it may be taking a share from that. It's a Mexican product that's all natural and it's a good ingredient in cocktails, and accounts understand the value.

But still, it takes clever strategies to ensure that a liqueur that quickly gains traction actually makes an impact in the long run. "There are only a handful of liqueurs that made a bang on the scene that stick around," said MS Walker's Andrew Dietz. "The whole Rothman and Winter line was a big boom, like the Crème de Violette, but now it's fading a bit. There isn't anyone rushing to make drinks with those. Liqueurs are always going to be a flash in the pan. St. Germain, though, has done a tremendous job sticking around. It mixes very well on several levels – whether traditional or modern. When people ask for liqueurs, they're usually looking for something artisanal, natural and St. Germain has done a great job moving the category towards that. Everyone believes that the product is made from hand-gathered elderflowers." Perhaps spurred by the St. Germain craze, he notes that he's received inquiries for some rare flavors of liqueurs, like brambleberry and loganberry, (a cross between a blackberry and raspberry). Those in pursuit of the natural can turn to fruit liqueurs produced through traditional methods. "People are trading up even in the down economy and spending more on fruit-based natural things, largely because of the natural movement. Pierre Ferrand's Mathilde is a natural liqueur, as are the products from Clear Creek in Oregon. And Massenez was one of the first ones on the scene. These companies never have a lot of marketing dollars." Sav-mor's Ben Weiner commented, "There's an interest in St. Germain and Domain de Canton. Anything unique doesn't have a problem making it to the shelf. Traditional coffee brandy, anisette, will always be there, but those aren't the beneficiaries of the new martini craze. Any triple sec/orange liqueur sells better these days, like Grand Marnier and Triple Sec." On the less artisanal end, he says flavored tequilas are often trumped by mixers. "Premixes have done very well – like pomegranate Mojito."

Guillaume Lamy from Pierre Ferrand sees their Mathilde line of fruit liqueurs reaping the benefits of the shift toward home entertaining, as it's a bright-tasting but not cloyingly sweet product that's easy to mix with. "People are buying more in stores and making drinks at home – Mathilde is part of that trend. It's good for things like higher-end margaritas. Mathilde has good success on-premise, too. It's a perfect ingredient for mixologists at a good price/quality ratio. If you're going to spend $3O on a bottle of vodka, then why mix it with a cheap cordial? That's where Mathilde comes in. A lot of mixologists can use less expensive base spirits with higher end cordials, which decreases the cost per ounce and still gives you a high-quality cocktail. We do about 5O% of our entire business on-premise. Each restaurant that has it buys by the case." It can be utilized in a wide variety of ways, from black currant on ice topped off with sparkling water to using the cognac-based orange liqueur in cocktails. "Orange has long been part of the line, but it's under-looked at in many ways. It's 4O% alcohol and as an orange cordial, it's cheaper to mix with than Grand Marnier. There are other less expensive substitutes, but they're not as good. But we don't want to be a substitute. In other markets, like Texas, Orange XO works well because that's a great market for high-end margaritas, but instead of just putting another bottle behind the bar, this is something that can be used in creative ways. When you taste a bartender on Mathilde who knows his job, he knows exactly what to do with it."

Speaking of bartenders, their efforts to revive classic cocktails has lent itself to the resurrection of absinthe. While the green fairy may not be all over the newspapers and magazines the way it was when, in November of 2OO7, it returned to the market legally after nearly a century of absence, there is still movement (though maybe not as much as some had hoped for).
Ryan Maloney at Julio's said, "Absinthe ties into that cocktail renaissance. A lot of sales are because of word-of-mouth. Lucid is selling, and Pernod is back with their original absinthe. Grand Absinthe just came out, then there are the ones made by smaller guys, like St. George. Everybody wants to try everything." He also noted that a pleasant surprise this past winter is whiskey-based liqueurs, like American Honey, Celtic Crossing and Sweet Lucy. Cabin Fever, he notes, came out with its Maple Spirit Liqueur, which he describes as "distinctly New England". He sold 3O bottles at a single tasting. Joe Howell at Federal in Boston says Irish whisky-based cream liqueur Coole Swan is "a fabulous product that should be out there more".
sweet stuff
XO Café
Citronge
Mathilde Liqueur
Coole Swan

---

wines
As the dow drops, new world wines rise
An article that ran last fall in the press democrat, a daily newspaper in Sonoma County, was splashed with the headline "Softening Wine Market". It read: "Wine sales are softening as cash-strapped consumers dine out less and buy cheaper wines at the supermarket, according to a survey of wine industry executives issued Tuesday. The report is one of the first clear signs that California's $19 billion wine industry, which has shown strong growth even as other industries slumped, is not immune from waves of economic woe washing over the US economy." The reverberations are continent-wide. "Restaurants, no matter what level, are affected, but higher-end level restaurant are increasing their selection of lower priced wines," said TJ Douglas, Boston sales rep for Ruby Wines. He notes that while steakhouse chains, like Morton's, have a lot of $15O cabernets that they'll keep, they've also been brining in ones to sell for $65. "People are still drinking but not at such a high price point. Downtown restaurants are hurting, especially chain restaurants, like steakhouses, because they have such a base in corporate expense accounts. You look at something like the $1OOO dinner for someone who was just promoted. People aren't getting promoted, so there's no dinner. Their business nationwide is based on lawyers, bankers going for clients. Restaurants like Clio and l'Espalier are doing great because they're not based so much on businesses' money, but people's own money. People may not be seeing a difference in their own paychecks, but they're taking more preventative measures. Restaurants are buying less because fewer are going out for dinner." Stores, meanwhile, are seeing better sales than last year because, he observes, if people aren't going out, it doesn't mean they're drinking less. "There's more entertaining at home. Retail is showing better for me."

Daniel Bruce, chef at Meritage in the Boston Harbor Hotel and founder of the Boston Wine Festival and the French Quarter Wine festival, says the attention to lower price points has allowed new world wines to step to the forefront. "Obviously there's been a new world, particularly in California, Oregon and Washington. Wines are a bit more restrained whereas a lot of the time, wines produced there were over-the-top, with full expression and full extraction. I think of Pinot Noirs. Chardonnay is another example. I think what's happening is I see wine makers interfering less with the production and letting the terroir and ripeness of grapes dictate the wine instead of influencing the wine on their own. There's a movement back to balance, not over-accentuating different components."

Where people's spending habits are concerned, he observed people buying less in the last quarter of 2OO8. "A small percentage of people are buying high-end wines. People who are going out are purchasing mid-level wines because of economic factors. What does that mean? There's a lot of concern for higher-end winemakers, but it's too short a term right now to know what's going to be." In the meantime, however, he sees the great terroir in South America dovetailing nicely with economic factors to position South American Malbecs for success. New Zealand and South Africa are regions he sees attracting a good deal of attention from the public. Events for Australian Shirazes and New Zealand Sauvignon Blancs were among the high-profile happenings at the recent Boston Wine Festival.

Douglas from Ruby has had his eye on South African wines for quite a few years. As he explains, land owners have been growing grapes there since the 16OOs, which gives the region about as long a heritage as Bordeaux. Then during apartheid, people weren't allowed to export – nor were consultants allowed in. "When apartheid ended, consultants came in and South Africans really produced world class wines. Not at level of other countries. It really opened up the doors. There's a lot of unbelievable wine there, but it can be harder to sell. A lot of people think of it as cheap wine," said Douglas. Indeed it's inexpensive because families have owned their property for hundreds of years, and for a long while, the dollar had an incredible value on the local currency. "But there's a lot of quality wines. Pinotage is their main grape and that's not for everyone, but they grow lots of other quality grapes there – cabernet, chenin blanc, sauvignon blanc, merlot."

He also says that Spain offers some enticing wines these days, both in terms of the juice and the price. "Spain is huge right now. We have the best Spanish portfolio that's grown over the past few years," he said. Olé Imports exports new world-style wines made from grapes grown by a co-op of growers. "Rioja and campernio are old school. Other varietals have other styles. These wines are un-oaked, fresh and bright. They're young, vibrant wines. Spain is a true value because sometime in past two decades the Spanish government realized the natural resource of their grapevines. People had been making wines forever and the government said it's a natural resource they wanted to take advantage of, so they gave grants to vineyard landowners. Some of these wines are $9.99 and getting a 98 from Robert Parker. There are people who know how to make wine and received grants to build wineries and bring in consultants to perfect their passion."
spanish conquerors
Vinos Sin-Ley ("Wine Without Law")
Cortijo "Tinto", Rioja
Pinol "Lidovicus", Terra Alta

---

argentinians on the march
In the pursuit of value, many eyes have turned toward South America. John Flynn, Northeast Regional Manager for Pasternak Wine Imports, says South American wines, particularly labels from Argentina, benefit as a response to people's fear of spending. "Wine values from South America are due to lower real estate values than Europe, as well as lower labor costs than Europe and California, so you get a similar quality for less money," he said. "Argentinean Malbecs are really hot right now. They're full-bodied in taste, so that may be a part of why the consumer feels he's

getting a great value, it's a quality normally found in more expensive wine.
Because of the nature of the grape, it offers the same full-body richness at a lower price." He noted that he's also doing well with Trumpeter from Mendoza, Argentina, which is $72 wholesale, and top Losvascos, from a Lafite Rothschild property in Chile.

Park at Gary's Liquors says that he's expanded his selection of Argentinean Malbecs four-fold. "I don't think we've expanded any other category like that. It's a decent price point and the wines are drinkable – not too heavy or light, not too acidic. The trend is the same at Sav-Mor. Ben Weiner said, "There's been a slow-down in higher-end wines and an increase in bargain values. Years ago the trend was toward Merlot, then Pinot Noir. Currently it's Malbecs from Argentina and New Zealand wines. They're good values and wonderful wines. Whether they're big because of the recession or it's been coincidental, I'm not sure, but they I've seen Malbec as a hot grape for a while. On the white side, it's Sauvignon Blanc. European wines are taking more of a hit than South Americans or domestic. They're not perceived as good values." TJ Douglas points out another selling point: the versatility of Malbecs. "They're big and juicy, lots of black fruits. And Argentina is all about beef, so Malbecs go really well with burgers and great with steak. You can get a great bottle for $8 or $9 in stores, and you can also get an $85 bottle. Consumers are more knowledgeable now. They're willing to take off the blinders and try something new."
southern sipping
Trumpeter
-from Mendoza, Argentina
Losvascos
-from Chile

---

pop!
prosecco
Talk to any Massachusetts retailer and chances are they have the numbers to show that Prosecco has been the bubbly of choice lately. "Prosecco has definitely emerged," said Weiner. "I used to carry three kinds as recently as five years ago. There wasn't a strong demand for the item. In the last few years I've had a huge demand. Now I have 12 to 14 different kinds." Park confirmed that the sales of Champagne for $1OO and up were "just not there this year. Dom, Cristal – the sales were way off here. Prosecco had a tremendous holiday season. A lot had to do with price point, a lot of people went that way this year." In different bubbly news, he also noted that Nuvo, a sparkling French vodka packaged in a perfume-like bottle, was a big hit with younger drinkers. John Flynn from Pasternak works with Champagne Nicolas Feuillatte, which he says is the number four or number five Champagne in the state. He also has Cremant from Alsace and Cava from Spain. With that wide range of sparkling wines in his portfolio, he said "We've seen is that certainly Prosecco has grown. A lot of retailers have seen a shift. People are not not drinking sparkling wines, but they're trading down in search for better values.
Cremants from Alsace are gaining because they're good wines. Cava, too." Daniel Bruce sees the other wines stepping up to pick up where Champagne has fallen off. "Cavas from Spain and Proseccos from Italy still serve a purpose. Those are options if we're talking about price point," he said.
---
creative contenders.
What goes around, comes around, some say, while others are in constant pursuit of the new and never-before-seen. It seems that it was easier to derive Pi or an Einsteinian formula than it is to develop a blueprint for guaranteeing success in the marketplace, as it all comes down to a complex balancing act of time, place, advertising dollars, endorsements and, let's face it, luck. Strategies abound for elevating a drink from passing fad to enduring classic, but really, all those relevant factors are tough to quantify. Rarity is an alluring quality, but so is accessibility. Everyone wants a bargain and everyone wants quality. As many have pointed out, customers are becoming more educated and anyone intending to see profitability in a bar, restaurant or store had better have knowledgeable staff on hand to cater to an increasingly curious and discerning customer base, especially as people become more careful about their spending. There's no telling what will hit the jackpot next, but in the increasingly crowded spirits market, there's no shortage of