archived

FeaturedArticles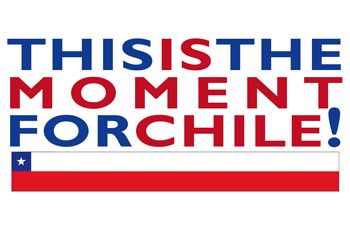 Article By: Sandy Block, MW
IT'S REMARKABLE that despite a year of economic misery and with little optimism for a speedy recovery, the market for wine in the United States actually grew again in 2OO8. Per capita consumption surpassed three gallons for the first time ever and despite a palpable absence of demand in virtually every other consumer goods category, all signs indicate that the upward trend will continue through 2OO9. Why? Wine has arrived, and despite the overall economic woes it remains hot. Demographic trends are favorable with young adults, who are less directly jolted by stock market worries than those closer to retirement, consuming in higher quantities than previous generations. Most important,

a significant proportion of the more mature adult population has stopped associating wine with special occasions. Instead, for many, it's assumed an indispensable place at the family dinner table.

This is not to deny, however, that dramatic shifts have occurred in consumption habits. Very quickly, it appears, "value" has emerged to become the number one consumer obsession, "luxury" the cardinal vice. These concepts, however, defy facile definition. For instance, while consumers may be value-focused today, they are not driven exclusively by price. "Cheap" is not chic. The litmus test for many appears to be whether a product qualifies as a smart purchase, whether its flavors and textures deliver a better quality experience than the comparably priced competition. It's significant that even after the credit meltdown and the carnage on Wall Street last autumn, wine sales volume continued to grow in the US. At the same time we experienced a serious decline in bottles priced higher than $2O in stores. Perhaps after feeling we've made so many wrong choices lately, after being let down by institutions we once blindly trusted, it's understandable that so many Americans are averse to overpaying and instead have begun to demand that the wines they purchase represent good buys. Following suit, the industry has made a decisive turn towards promoting sources of perceived value.

After years of being stuck in neutral on the American market, the South American country has emerged once again as a force to be reckoned with over the past year. We noted Chile's resurgence in an article here about one year ago, but frankly the pace of its forward momentum has been startling. Checking one of the worst weeks of the recession, in mid-November 2OO8, with scare headlines dominating the news, imported wine overall declined in retail stores while sales of Chilean bottles increasedata rate of 13.5%. For the year, Chile was up just short of 1O%, ahead of every other major trading partner but its South American neighbor Argentina, which surged close to 4O%. A number of factors, including favorable currency rates, are contributing, but this time Chile's advance seems to be on a surer footing and the country may be poised to make an impact in the US that is far more lasting, as a provider of top quality mid-tier wine, to supplement its long standing reputation as the "go to" source for reliable bargains. As Chile's cooler climate regions have been developing, and the US continues to focus on value more so than pedigree, this bodes well for the country's prospects and helps explain why, after failing to generate excitement for years, sales have suddenly heated up. What has been missing up until now though is image: the signature personality, the flagship wines to establish credibility and excitement, but there are signs that even this may be changing.

Having recently assessed over 6OO different wines during and after the annual Wines of Chile Awards Competition in Santiago this January, the standard of quality the country is producing struck me as generally quite high, particularly for the red wine entries. There are some outstanding blends that go beyond the familiar line up of varietal Cabernet, Merlot and Carmenere, in addition to which there are some very exciting wines being made from Syrah, Pinot Noir, Malbec (yes, indeed!), and Carignan. The white wines stood out less in absolute terms, although many qualified as terrific bargains. The overall impression I came away with, and it was shared by the majority of other American judges, is that many of the wines we tasted represent superb value. In addition to the Competition wines, which were capped at a price of about $3O retail, we also experienced vertical tastings of some amazing high end, terroir-driven wines with true regional character. As awareness grows of these icons, Chilean wine should make continuing progress in distancing itself from the commodity category. The world though has not yet fully discovered this story. The truth is that Chile is not, or is not yet, fashionable.

What's fashion? It's when we ask for a wine or a grape variety and we can't explain why. It's just an attraction, it's something we've heard, something just there. We go to a restaurant or a store and are drawn to certain categories. What creates this pull is mysterious; as with many feelings, we don't always know. But we do see the evidence. Once established, once momentum builds, a fashion trend affects us all. And then, like many attractions, it's gone. Remember how adamantly people used to ask for a French wine, how until recently everyone seemed to be mad for Australian wine? Today it appears to be Argentina's turn; Malbec is on everybody's lips, but fashions change quickly.

Chile appears to have many of the right ingredients. There is a link between quality and fashionability although the two appear not to be fully correlated; the world produces many obscure, high quality products that remain unloved outside of specialist circles. Image is even more important. That is the crossroads where Chilean wine stands poised now on the American market. We are not yet fully aware of the story, but at least we're intrigued. It was interesting to me how many of my top rated wines are not even imported into the US in any significant quantities if at all yet. This indicates there is great opportunity for discovery and, to me, it bodes well for the future.

---

Tasting notes and ratings that won the top trophies at the blind tasting competition. The prices are approximate US retail.

BESTCARMENERE
VINA MORANDE "MORANDE EDICION LIMITADA" – MAIPO VALLEY, 2OO6
Opaque and glowing with a brilliant blackberry perfume and grace notes of pepper and herbs, this is a lush, velvety "wow" wine from Chile's historic heartland valley located just south of Santiago. A real stunner, rounded and soft with long satisfying black cherry and chocolate flavors. The Carmenere competition was intense, as there were at least a dozen wines displaying masses of ripe fruit and sensual rich textures, but the layered depth of flavor here really stood out. A world class wine that can easily go the distance, I wouldn't hesitate to cellar this for seven to ten years. Carmenere has arrived! 96 points. $25

BESTCHARDONNAY
VINA ERRAZURIZ "WILD FERMENT" – CASABLANCA VALLEY, 2OO7
Medium deep straw with toast, wild mushroom and grilled nut aromas, this richly textured Chardonnay from Chile's premier cool climate Pacific influenced zone north of the capital has a lively core of acidity that balances off the ripe extracts. There is a pear and honey character to the fruit, accented beautifully by undertones of citrus. A full blown "major league" Chardonnay that some tasters found a bit too marked by butterscotch but I thought quite lovely. 92 points. $18

BESTSAUVIGNONBLANC
WILLIAM COLE "BILL, LIMITED EDITION" – CASABLANCA VALLEY, 2OO8
Although I was less than impressed by many of the Sauvignon Blanc entries, which struck me as sound but standard and unexciting, this is a wine that points to a new aesthetic direction: ripe and grapefruity, like Marlborough, but with an undertone of flesh and minerality that is all Casablanca. Barrel-fermented, this bone dry Sauvignon Blanc has an impressive creaminess but also great structure and definition. 93 points. $18

BESTPINOTNOIR
VERANDA 7O% CASABLANCA, 3O% BIO BIO, 2OO7
This is a blend of cool northern and very cold southern Pinot Noir fruit that shows the delicate side of Pinot Noir's personality. Although I found myself attracted to other entries that showed a bit more edginess and spice, this is quite a lovely wine, with cherry, floral, smoky scents and a soft sensual texture. A crowd pleasing charming style, juicy and smooth but authentically Pinot. Overall there were quite a few intriguing Pinots, with subtlety, understatement and great promise for future development, but perhaps none showed as straightforwardly delicious as this. 92 points. $18

BESTMERLOT
MARQUES de CASA CONCHA "PEUMO VINEYARD" – RAPEL VALLEY, 2OO6
This is an old favorite that has crept up in price but is still a ridiculous bargain. Supple and succulent, with floral plum aromas and a layering of ripe, dark berry fruit, Casa Concha is all about polish and balance. A great antidote for those trend conscious Merlot bashers who are always finding fault, this wine delivers on the grape's promise. In fact, as a group many of the Merlots offered solid, substantial flavor without the hard edge; unashamed Merlot, that is, not masquerading as Cabernet. Peumo, in the greater Rapel DO south of Maipo, is a great source and once again it's established that no one does it better for the price anywhere than Casa Concha. 92 points. $2O

BEST SYRAH
VINA FALERNIA "RESERVA" – ELQUI VALLEY, 2OO7
In an outstanding field of mid-tier Syrahs, this is a mind-boggling value. To me one of the great untold stories is how well Chile does with this grape in a variety of locales. Falernia comes from the country's highest elevation and northernmost vineyards, the still developing Elqui Valley where vines are planted at over 5OOO feet. Blueberry and violet scented with a candied chocolate-covered berry flavor, this is a gentle but rich dark wine with lingering black pepper and vegetal notes marking the finish. 92 points. $14

BESTCABERNETSAUVIGNON
VINA el AROMO "AROMO RESERVA PRIVADA" – MAULE VALLEY, 2OO7
This Cabernet from Chile's largest region, the cool southern Maule Valley, has a smoky, slightly vegetal fragrance and is dark and chocolatey but perhaps without quite the nuance of some of the other selections. Cabernet is still king in Chile and this one is solid, but I felt there were others that expressed more fruit and more intrigue. 89 points. $15

'OTHER'REDSIUNTRADITIONALVARIETIES
ODJFELL VINEYARDS "ORZADA" MALBEC ORGANICO – LONTUE VALLEY, 2OO6
Many of the Malbecs at the competition were shockers: intense, concentrated and deliciously extracted wines with richly extravagant flavors that will give Argentina a run for its money. I had several rated in the mid '9Os. Odjfell is a winery focused on organic farming practices. Their Malbec, from the Lontue sub-region of Curico, is fleshy and lush, with smoky blueberry scents and chocolate covered cherry flavors. It's got that elusive mix of power and finesse that adds up to pure sensuality in a glass! My colleagues apparently agreed as this won the award for "Best in Show". 95 points. $19

BESTREDBLEND
VERANDA CABERNET/CARMENERE – APALTA, 2OO7
From Veranda again, this wine shows how seamlessly Cabernet Sauvignon and Carmenere can blend. With equally strong personalities, they marry best where one contributes bass notes, the other sings melodically. This is an opaque colored wine with earthy, mushroomy scents and accents of mint leaf and coffee. Overall it struck me as ripe and fleshy if a bit short on development; I thought several others in the competition showed a more sophisticated use of oak in the service of fruit. Made with a majority of Cabernet Sauvignon, but significant quantities of Carmenere, it's highly extracted with soft acids and substantial extract. Perhaps a bit closed still, it could show more opulence in the future. 91 points. $2O

BESTVALUERED
PALO ALTO RESERVA – MAULE VALLEY, 2OO7
A beautiful harmony of Cabernet, Carmenere and Syrah (I like this combination!), this is an incredibly expressive wine whose raspberry, herb and floral fragrances burst from the glass. It's one of the more lively red wines I tasted in Chile, with a persistent core of refreshing tart acidity balanced by rich fruity black cherry and mocha flavors that play soft and round on the palate. Classy and sleek, this is a great bargain that tastes twice as good as it needs to be for the price. 93 points. $15