archived

FeaturedArticles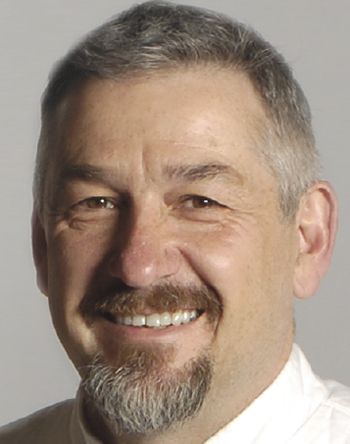 Article By: Liza Weisstuch
Wine dinners are a dime a dozen and when pressed, most restaurateurs will tell you they're hardly an easy sell. It's not just the abundance of them that diners can often find on any given weeknight, it's pulling off the affair at a cost that's both consumer-friendly and fiscally sound for one's business; it's making sure you have a few extra perks to offer so patrons will be enticed (if not excited) to stay when they have countless alternative options where they can dine.

For Chris Douglass, owner of Icarus, the 3O-plus-year-old fine dining institution in the South End, as well as the more casual Ashmont Grill and Tavolo, a cozy neighborhood eatery and a casual Italian restaurant, respectively, in Dorchester, the secrets of success presented themselves throughout his years of seeing and experiencing standard operating procedures of carrying out wine dinners. How do you measure success? Consider this: his Monday Night Wine Club, a semi-regular prix fixe wine dinner at Ashmont Grill that typically fetches $3O, celebrated a milestone 1OOth event in February. The dining room – an unpolished-chic affair with exposed brick walls, high ceilings and drink menus and wine lists scribbled on chalk boards, was crowded with 12O guests, many of whom are regulars. (He typically hosts about 5O people for the prix fixe on top of other diners in the restaurant, and participation can grow to about 65 when the patio is open.) Spend some time talking to Chris, who lives in Dorchester, and it becomes clear that for him, today's ideal wine dinner should evoke an Elizabethan-era ale house gathering, an event to celebrate the harvest with old friends and new acquaintances.

Wine dinners he's attended – and arranged – in the past ended up serving as counter-examples to what he aimed to create at Ashmont Grill. "The food was always nice and the room was nice and everybody made nice, and it was fun but it wasn't fun," he says of one he attended early on when the trend was taking hold. "There was nothing at all I could fault with it, and that's the same with a lot of wine dinners we've done at Icarus. With the audience I remember from the past that's come to dinners at Icarus, I don't want to say there's a pretense, but there's highfalutin-ness. It's an agricultural product, it's wine! It's there so you can be convivial and social. It's there to enjoy. Sometimes I think that wine dinners are either too academic or, in a lot of these situations, people are a little bit awkward to be seated communally. Sometimes not, but sometimes it's that way. When I designed this one here I said, 'I don't want any of that.' We don't have stemware intentionally. We keep it casual and take some of snobbishness out of enjoying wine."

"So you have this random event that's off in some date in the future that you do a lot of menu planning for. It's loaded in so many ways. You've got to market to your audience, send out emails, and let everyone know. You have to promote and advertise. Sometimes it's successful, and sometimes not. And it's all this focus and effort on this one night that in the end isn't necessarily a tremendous benefit to the business," he continued.

And so the Monday Night Wine Club was born. "What we did here is that in part I wanted it to be much more casual, and more automatic so that once people knew about it they knew there was one all the time. At Icarus, we've done two or three or four wine events a year, and it always felt like (after banging my head against the wall) it was such a challenge. When we started the Wine Club, I didn't want to follow that model – starting with the name and calling it a 'club'. Some people get a little confused by that. They think they have to be a member. You come and you're a member of the club."

Drawing consumers and orchestrating an event that proves itself a wise business move is a challenge that's grown trickier over the last year thanks to a confluence of factors, from the nose-diving economy to the proliferation of fine dining restaurants. The novelty of such wine dinners, it could be argued, is wearing thin. But Douglass approaches it with the perspective of a chef and restaurant owner who worked in the trenches and led the forerunners of Boston's high-end dining scene – before the days when foie gras, wasabi foam and pinot noir were part of the lingua franca of the work-a-day foodie and Bobby Flay and Gordon Ramsay were household names. He joined Icarus in 1978, two years after it opened, when the South End was lined with vacant brownstones and a Petri dish of crime. Now competition in the $35-entrée realm in that neighborhood alone is stiff, to say the least. And the new frontier that diners seek, he says, is that which hearkens back to the old. He opened Ashmont Grill in 2OO5 and Tavolo last summer, and the success he's seen at both is proof of diners' cravings to return to basics: good old fashioned comfort food, with a few fancy flourishes here and there. In fact, because of the radical shifts, Chris has Icarus on the market. He's fielding offers, he says, while also looking for opportunities to re-conceptualize it.

"We've been doing good business here at Ashmont. We're even or better once a month. Can't say that's true for Icarus and opening any new place is a challenge but we've already got established clientele and they keep coming back," he said, attributing that loyal client base to the success of Tavolo, which is only a few blocks from Ashmont Grill. "People like a place to hang out, a place with good food. Fine dining is such a commitment – a time commitment, a financial commitment. It's different in that I think in its heyday people were really getting educated about food, chefs were really a vanguard in bringing in new types of tastes, presentations and flavors. I think that still happens. Chefs who are really on the edge are still doing that, but there's so much out there now, there are so many restaurant choices. And with the advent of the Martha Stewart network and all these magazines, people know food now. People are sophisticated about food, so they don't need a chef or restaurant experience to introduce them to something they haven't seen before. It's rarefied air. I went with the flow when I was coming up. It was the 197Os and good American food wasn't produced here. There weren't chefs making it here. We were just starting to develop with Julia Child and James Beard beginning to introduce people to what good food could be. We as chefs looked to Europeans, the French. But then there was also Alice Waters to look to. We realized, 'Wait a minute – we can make good food here.' A support of that coupled with the end of the hippie era, led to a back-to-the-earth movement."

Comfort food, of course, is only enhanced by good company, which brings us back to the Monday Night Wine Club. Speaking at his restaurant the day after the hundredth anniversary event, Chris pointed out three separate high tables that had been pushed together to form one. "This table had about 14 people at it and someone said because of the Wine Club everyone sitting here together knew each other. They chose to sit together. They're mostly couples and they come and hang out. Some of these people live in Dorchester, and there's also this guy on the Cape. Now they go to his house on the Cape. It's really a club."

Rachel Schwolow, wine director for all three restaurants, has been part of Chris's team on-and-off for eight years. She works on the wine selections for most Wine Club events and regularly plays host, a natural fit for the animated blonde. Often, however, she works with distributors to coordinate a winemaker's visit so he or she can co-host, so to speak, and talk about his or her vineyards and wines. Rachel also oversees the wine lists for all the restaurants in the day-to-day operations. In an interesting turn of logistics, Ashmont's location just across the Neponset River from Milton, essentially a dry town when it comes to dining out, has cultivated a different kind of communal aspect. Chris explains that occasionally they'll invite Keith Mills, owner of Esprit du Vin in Milton, to choose the wines and Chris and his staff will create a dinner around those selections. "He sends business to us, we send business to him," says Chris.

In the daily operations as well as in the Wine Club, Douglass's culinary emphasis of sustainability and organic is often evident. "I was on the national board of Chef's Collaborative and one of the face-to-face annual meetings was at a biodynamic vineyard in California: Bonterra. I've always had a strong interest in and focus on sustainability and buying local and trying to incorporate some conscientiousness in my purchasing decisions. I run a business and have to make business decisions, too, but Rachel knows I have that interest. She built the wine list with sustainability in mind. Not all the wines are organic or biodynamic, though a number are. She chooses where there's some focus on sustainability in winemaking. At Ashmont Grill we have South American, French, Spanish wines. The list changes a lot. And it's not a big list. It's affordable and everything is available by the glass."

He's become more interested in biodynamic wines, but to understand that, it's important to hear his outlook on buying local for his kitchen, which reveals his profound sense of what it means to nourish people. "It's not about 'organic', it's about getting really good product. That's the driving force of the whole 'buy local'. There's a list of ancillary benefits – supporting local economy, keeping land and agriculture, food security. The driving force is that it's fresh and delicious – picked that day – not something chosen and grown for it to go to a store or shipped. It's chosen for flavor, not because it's cool or political. It's great that it has all these other things, but for me it's about relationships and honoring and respecting food. I call up the guy who, at that moment, could probably be placing his seed orders. He's going to be hoeing land as soon as it gets dry enough. Then he'll pick it and deliver it. He'll have babied this food from idea to my back door. I can't be disrespectful to that food. I have to use every little bit of it. If it comes from a box in California and 12 people were involved in shipping it along, there's no love at any stage of it. It's still of value because I bought it and I can turn it into something my guests will enjoy, but it doesn't have same relationship as a smaller circle would." In the same way, a smaller circle results in a big philosophical impact with regard to biodynamic wines, even if one only has a basic understanding of the complex production involved. "I think about it as the vineyard is an organic entity in and of itself, so you can have an organic farm or vineyard that's sterile – a monoculture where they use organic practices, but they might be using pesticides, fungicides, fertilizers. They may be organic, but it's not the same holistic approach biodynamic growers use. You wouldn't see just grapes, you'd see wind breaks with different shrubs and trees that attract beneficial insects and wildlife. Foxes, say, eat the mice that eat the vine. It's about treating the vineyard as a whole, as an ecosystem, so there's grass between the vines, so there's less tilling, less water, less fertilization. It's a smaller loop to getting food, the way it was always done."

And like he said: customers are interested in moving back to basics.