archived

FeaturedArticles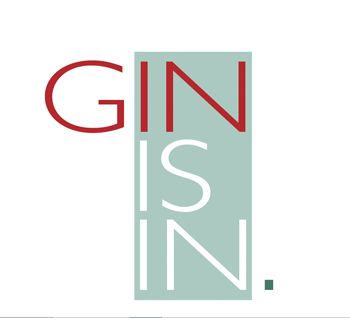 Article By: Liza Weisstuch
Visit a bar and listen closely – above the din of USUAL conversation and RHYTHMIC rattle of ice in its shakers – you can hear it loud and clear: Gin is in.

The spirit that served as one of the core foundations upon which cocktail history is built the spirit that played a role in the lives of countless politicians writers and royalty has been in a Rip Van Winkle-esque slumber for a number of years but brands of all sizes – from those owned by the behemoth drink companies to those created by historically-minded entrepreneurs are hitting the market with ardor, reminding bartenders, retailers and consumers alike that the once notorious spirit responsible for the urban decay that plagued London's gin lane and the black market hazards that came about because of Prohibition is a tipple that bears the torch of sophistication, tradition and innovation.

THE LEADERS OF THE PACK
CLIMBING OUT FROM UNDER VODKA'S SHADOW
Vodka first outsold gin in the United States in 1967, and quickly rose to glory, where it stayed, securing consumers of a startling range of demographics with new brands from all over the world, many of which claimed unique characteristics. Then, of course, there was the introduction of flavors. That gallery grew exponentially, from what can now be called the basics, like orange and lemon, to exotics, like acai berry and blood orange, to savories, like pepper and herb. One could, however, make the argument that the vast array of flavors that monopolized the back bar for decades were ultimately (and, perhaps, unintentionally) a path by which consumers could rediscover gin. After all, spirits connoisseurs are quick to remind that gin is essentially the first flavored "vodka". Even when it comes to classic gins, each brand puts a lot of stock into the uniqueness of its flavor profile, which these days is not necessarily ruled by the juniper from which the spirit derives its name.

Take, for instance, Diageo's stalwart London Dry, Tanqueray, which has been produced using the same recipe since 183O. The brand's aggressive line extension has positioned it well for gin's revival, especially in the context of the current economic climate. Bill Topf, Vice President of Gin and Liqueurs Marketing for Diageo, says the gin category is showing trends similar to what's happening in the market overall, but its performance is showing signs of a resurgence. "Growth seems to be accelerating and it's projected to continue. There are a number of things in that related to what we do. One: when we launched Rangpur, there were a few new entrants, so there was a bit of action as far as competition goes that wasn't there in the past. Prior to the economic downturn, there was a turn to premium-ization. But now with the downturn you see cultural shifts, from status and luxury to people making more thoughtful decisions. People are turning to trusted brands they know as opposed to things that are new. People also want drinks that are easier to make at home. Tanqueray and tonic is a classic – it's within the top ten branded calls. It's simple, authentic, premium, but still interesting, refreshing, complex in flavor, which is perfect for consumers."

Topf says that Tanqueray, which is classified as a premium brand, is the country's number one imported gin. (Diageo also owns Gordon's, which retails at a lower price point.) Given Tanqueray's brand recognition, the move to create new gins within the brand seemed logical. In addition to the London Dry, Tanqueray's gins now include No. Ten and Rangpur, which launched in March 2OO7. Rangpur takes its name from the rare Rangpur limes added into the botanicals, which impart a more subtle taste and smoother finish. It was created to be a bit more mixable, versatile. "A lot of gin drinkers also drink a lot of vodka, and this allows bartenders to make drinks like people used to. Tanqueray No. Ten is more of a mixologist's gin. We can either try to be vodka or try to be gin – we celebrate that we're gin and think gin drinkers drink gin for what it is. Noted spirits expert Paul Pacult described Tanqueray as a 'full garden worth of aromas', and that's what we're celebrating.

Maria Pribble-Puente, Senior Brand Manager of Pernod-Ricard's Plymouth, says that on-premise sales have seen tough times over the past twelve months due to the economy, but echoes Topf's observation that nevertheless, sales are growing across all markets. A message they're working to get out more broadly is that Plymouth is a gin style unto its own, distinct from London Dry and Genever, though it's the only brand left under that classification. Protected by a designation of origin, the Plymouth is produced in England's oldest working gin distillery, Black Friars Distillery. A single copper pot still is used to make every drop. The primary difference from London Dry is that Plymouth is less heavy on the juniper. Plymouth also does not include the bitter botanicals typically found in London Dry varieties.

Plymouth recently started producing its classic Sloe Gin with a recipe that dates back to 1883, which they're continuing to roll out to additional markets. The only commercially produced sloe gin that uses all natural ingredients, it's already available in Boston. Pribble-Puente said the focus is on-premise, especially with cocktails. "The reason we're producing it again is because so many people were making it at home. We were getting requests," she said. Its limited quantity and production process – the botanicals are hand-selected and it takes four months to produce – make it a valuable commodity to bartenders. Jackie Ross, Bar Manager at the vintage-accented Marliave in Boston, uses it in a Sloe Gin Fizz that moves at a reasonable pace for a gin drink at her bar.

Bacardi's wildly popular Bombay Sapphire has seen sales remain steady, but there's been a shift in where those sales are coming from. "Considering the environment, we're holding our own," says Christine Moll, House of Bombay's Senior Brand Manager. "Consumers are shifting toward home entertaining and away from going out. They may not be going out as much, but they're certainly still going out. Still, more people are buying off-premise." Bombay Dry, meanwhile, is "universal", as Moll puts it, noting it's a top pick for many high-end bars and restaurants as their premium well brand. That's especially true in Massachusetts, which is one of the top ten markets for Bombay Dry. "Massachusetts is a really interesting market for imported gins in general," she said. "In the majority of the country, domestic gins lead. It's the reverse in Massachusetts. The share of imported gins is greater than domestic." She chalks that up to psychographics and lifestyle.

Pernod-Ricard's other major gin brand, Beefeater, the only gin still made in London proper, is concentrating a good deal of effort and resources into trade education and promoting itself as the perennial London Dry, a classic image that dovetails perfectly with the ongoing pre-Prohibition cocktail renaissance. "For a long time, we all had a lot of vodka envy," said Juli Falkoff, Brand Director for Beefeater. "It was more about what's missing than what we had being a gin. Now we're seeing much more interest, and consumers have jumped on the bandwagon as well."

The time-tested Seagram's Gin continues to outperform the category overall and remains the best-selling gin brand in the US, according to a report from Pernod-Ricard, which owns the brand. Its growth is credited to continued focus and investment in the African-American market. Also, Seagram's has remained committed to expanding its flavor portfolio. The newest addition, Seagram's Grape Twisted Gin, launched last December. It joins Lime, Orange, Raspberry, and Apple Twisted gins. Seagram's offers the broadest range of flavored gins in the category.

One of the newer brands giving the gamut of time-honored gins a run for their money is William Grant's Hendrick's. Produced in Scotland, it's positioned as a small batch spirit and with rose petals and cucumber key among the botanicals, there isn't much of the juniper-forwardness that people tend to associate with the spirit, thus it captures the attention of those who don't normally reach for gin. "I think there's space for a gin that's delicious and high quality, something that sparks the imagination of the world," said Jun Hirst, Hendrick's Brand Manager. "Because William Grant has centuries of distilling expertise, we're lucky that with the talent in Scotland we're creating a gin that doesn't taste like firewater. It's so smooth, that almost by accident it opened the gate for vodka drinkers to taste and fall in love with. In a vodka drinker's mind, it sounds like something for a cocktail. It adds another dimension to the cocktail experience that people may not have realized possible. We're pleased with that crossover."

SMALL BATCH BIG ON CRAFT
Perhaps the most head-turning news in the category is the growth in variety and availability of boutique gins. You can make the case that what's happening resembles what happened with craft beers a decade-plus ago. Distillers of all sizes and in a variety of locations are noting the growing consumer interest in gins that pull the rug out from tradition, so they're creating new recipes to keep that intrigue going at full force.

"Customers know what they like and they come back for it," said Alon Munzer, Bar Manager and co-owner of Hungry Mother, a southern-accented eatery in Cambridge. The space is intimate, so the spirits selection is well edited. "We encourage waitstaff to know about all the different alcohol we carry – when someone asks for a gin martini, we tell them to talk about Greylock Gin because it's unique," he said, referring to the gin produced by Berkshire Mountain Distillers with locally sourced ingredients. As far as non-traditional gins, Munzer stocks Old Raj, which he sees as filling the same niche as Hendrick's. "It's small batch, flavored with saffron and not something in everyone's home bar. You have to have a deft hand when making a drink with it because it's very delicate and very individual."

Again, like the craft beer movement, it's individuality that these newer releases aim to establish. Several, like Haus Alpenz's Hayman's Old Tom Gin or Anchor Steam's Anchor Genevieve Genever, score high marks for distinction because of their historical tilt. Both those gins, typically found in the most elite cocktail bars, are throwbacks to old styles. Genevieve, for instance, made in California, is a recreation of the original Dutch-style malt-based gin.

Scott Krahn is co-founder of DH Krahn Gin, which is a prime example of what is perhaps best described as a New World gin. Thai ginger is the unusual element in his blend of botanicals. It's presently in 12 states and he's planning to distribute in up to 2O states by the end of this year and Massachusetts is one of the first markets he's going after. What's holding him up? He's currently working on producing another style and he wants to release the two together. Krahn, based in Manhattan, is a self-proclaimed gin evangelist. "I think there will be more gins of different styles in the future. The intention with DH Krahn is not to be a reinvention of gin. We're looking at gins with a modern twist," said Krahn, who started the brand with his now business partner, David Hughes, when they were undergraduates in an entrepreneurship class at Cornell. They ultimately partnered with a small family-owned distillery outside San Francisco, in Mountain View, and that's where it's produced today. "We were young guys and we were tired of the fact that our demographic was not drinking gin, so we developed something that speaks more to a young demographic without smacking the idea of tradition across your face. It's a modern twist on gin – not very aggressive, sharp or angular, but flavorful and complex. It's more delicate than gin has traditionally been." Nevertheless, he holds firm on the fact that despite its softer style, it still "speaks to the gin purist. Anything it lacks for in juniper it makes up for in exotic spices like coriander and Thai Ginger."

"I consider it somewhat of a New World gin, but a lot of inspiration comes from tasting Old World products," Krahn continued. "Our goal is to create something that's truly unique with a style of its own, retain a lot of characteristics of what gin is supposed to be. That's the fine line you walk. Many people want to do a modern twist on a classic gin. Ours is a gin where, if you taste someone on it and someone may not have liked gin in past, that person will like it. It's elegant and friendly. But give it to a purist and it's unmistakably gin."

Many retailers and bar professionals acknowledge that Hendrick's was the gin that launched the category's New World segment. This year marks the brand's tenth birthday. "It's still such a young brand," said Hirst. "At the time it launched, the category was truly dusty. Bombay was chiming out a bit with new ad campaigns, but besides Bombay, there wasn't a lot going on. Hendrick's really seized the moment. We were lucky with the timing, the way it was presented to the trade and the fact that they appreciate it." Of course, the attractive Victorian apothecary bottle didn't harm the effort. And with the unique rose petal and cucumber flavors, there were options to tap into the cocktail market with mixed drinks beyond the standard martini and gin and tonic. Hendrick's is also a good example of the success smaller distillers can latch onto. "We haven't seen on-premise as healthy as now. We're seeing double-digit growth on- and off-premise. Times are tough and there's so much bad news in the press. We're biting our nails, but we are very lucky," said Hirst. She does acknowledge that some of those steady numbers may be the age-old industry fact that spirits are one of the last thing people trade down on in trying times. Whatever the reason, the 1.75-liter bottle, equipped with huge grippers in the back, hit the American retail market before the downturn and continues to show healthy sales. "For timing, it's great because the bottle makes a bigger impact in a time when you need to make sure your brand stands out and grabs attention. It launched quietly into Massachusetts last June and it's been flying off the shelves."

Hendrick's launched in 1999, the same year Citadel Gin hit the market. Produced in pot stills by the cognac house Pierre Ferrand, its output and distribution is much smaller than Hendrick's, but its following is loyal. Guillaume Lamy, Pierre Ferrand's vice president of sales for North America, said the company counts on its fans to become unofficial "missionaries". Citadel takes its marketing cues from the Single Malt whisky world. "Like Single Malt Scotch producers, we have to be close to the consumer. If not, it's a no-go," he said. "We cannot count on the muscle of a marketing army to get sales. What we do is more guerilla marketing."

OFF-PREMISE ON-TARGET
Interestingly enough, when you talk to retailers about gin, there is more mention of seasonality than other spirits regularly associated with extreme weather. "We sell more gin during nicer weather," said Bill Toulopoulos, Manager of Olde Towne Liquors in Burlington. "People who are normally vodka drinkers are more apt to pick up a bottle of gin. It's more seasonal than tequila. We sell the most gin during the summer. Then we do see a pickup around the holidays." Toulopoulos said these days consumers are more price-conscious than brand-conscious. The biggest seller is Gordon's, and for a little while, he saw a sharp uptick in New Amsterdam, which he speculates is because people are being exposed to it on-premise. Indeed, according to Diageo's Topf, Gordon's has a larger off-premise market share. "That's where the consumer is looking to get that value," said Topf. "Certainly it's something that's found in a lot of on-premise accounts, but we're more focused on Tanqueray there. Still, we make sure Gordon's is where any consumer can find it."

Toulopoulos believes people's decisions are based on what they've tried in bars and restaurants. "The biggest impact is whatever the bars are pushing. People tend to come in and look for something they were served. We still have the Bombay and Tanqueray people who drink those brands and won't venture out," he said, noting that generally Bombay hits the thirties age demographic while Tanqueray hits an older crowd. But perhaps the most encouraging news is that consumers are making efforts to learn more about gin. "We have a lot of people who aren't necessarily buying it, but there's absolutely a buzz – more so than any time in the past six years. People ask what kind of selection we have. We've been talking about expanding our selection and bringing in more gins."

While many bar managers and retailers speak of gins that appeal to vodka drinkers, Tony Iamunno, spirits manager at Downtown Wine and Spirits in Somerville, has tapped a different crossover market that's embracing the spirit: beer drinkers. "Rogue just released Rogue Pink Gin aged in Pinot Noir barrels. It's limited quantity, but it's amazing gin. I carry the whole line of their spirits and it's easily the fastest mover." The titan brands, he noted "rest on the fact that they dominate the category for however long. Anyone who pauses in the gin aisle is willing to talk about it. The same goes for whiskey, and I don't see as much of that with vodka or rum." When the consumer is there to talk, it's the smaller brands that tend to be there and have a conversation. Iamunno said that several boutique companies, like Berkshire Mountain Distillers, have held tastings in the store. "Boutique gins are expensive, so people want to know what they're getting into and since a lot are moving into the flavored gin category, people want to know what it tastes like. They ask whether you can actually taste all these things they see on the bottle," said Iamunno. "Last year we got into more boutique gins. We've been expanding our gin selection and the whole category has been doing better and better – especially the smaller brands. Hendrick's dominates that."

Boutique gins are a focus at BRIX Wine Shop, which has locations in Boston's South End and Financial District. "At BRIX, gin is certainly a hot spirit with the core of the business coming from boutique brands such as Hendrick's, Damrak, Junipero, Martin Miller's and Old Raj," said co-owner Carri Wroblewski. Other gins that Wroblewski can't keep on the shelf are Hayman's Old Tom Gin and Citadelle Gin Réserve, a new, limited release made by Pierre Ferrand Cognac's cellar master and aged for six months in oak casks. (Only 3OO six-packs were shipped to the US, said Lamy.) Requests for Genever are growing too. BRIX carries Genevieve by Anchor Distilling and Wroblewski said it moves pretty quickly for such a niche spirit. She also noted that in one week in April, she got at least three calls from clients searching for Bols Genever, a resurrection of a vintage style that's not available yet in the state. Wroblewski thanks some of the city's mixologists for "breathing life back into the spirit by showing people that gin is good for more than a martini or a gin and tonic," she said. "I can't tell you how many times clients come into BRIX now and say, 'I had this great cocktail at Eastern Standard or Drink, do you have this gin? Do you have this liqueur?' It's pretty exciting to see the enthusiasm."

BUILDING AWARENESS
With all the nuances of brands in the category, a certain lowest common denominator of education and advertising must be enacted so consumers can have a lasting understanding, not just a reaction or impression, of a product. Of course, bartenders are the most effective agents of information. Beefeater has created a "gin symposium" that highlights the brand, but presents it in the context of the category overall. A symposium was held in Boston before Pernod-Ricard acquired Plymouth, lead by noted mixologist Audrey Saunders, where a group of bartenders were tasted on a variety of gins and gin cocktails to illustrate the differences among them. According to Falkoff, a new round of gin symposiums was set to happen in San Francisco and New York in May, with plans to expand to other markets again early next year. "Between Beefeater, the new Beefeater 24 and Plymouth, we have three brands that are great and each is distinctive. It's not just product and provenance. I feel like we're in a position to take a leadership role in the category. The symposiums are really more broadly about the gin category," she said.

Perhaps it's a reflection of the non-traditional brand itself, but Hirst said that Hendrick's is "focusing on things that take people out of their comfort zones. A lot of spirits companies are very formulaic with bartenders. We want to have a bit of fun." To that effect, they organized a nationwide cocktail competition in which bartenders were challenged to present their Hendrick's cocktail in limerick form. (The Boston Battle of the Bartenders happened in August 2OO8.) Another successful program, said Hirst, has been bartender gatherings around an obscure theme, usually a sport. Hendrick's has organized croquet matches and curling competitions for the trade, the latter of which they plan to hold in Boston sometime soon. "It transcends the norm and it generates buzz excitement. It's a way to thank the trade because they've supported Hendrick's, whether by talking about it to guests or creating new cocktails. It's literally a way to say thank you and keep Hendrick's on their minds. It's also an opportunity for brand ambassadors to create new cocktails and sip in an environment that's not your typical bar."

More classic gins take a more classic approach. Sort of. "The important message is that for decades the best activity is shown through advertisements. It evolves, but remains traditional," said Diageo's Topf. "As it evolves, we continue to do things like that. We were the first brand to sponsor the AIDS Ride [in the early '9Os], which was very topical. You'll be seeing continued investment and new activity coming soon," he said cagily. "You'll continue to see messaging evolve from the past few years and a lot of engagement with consumers across the US." He also spoke of a program called Tanqueray Style Sessions, a consumer experience that offers performance, music and fashion. That program, which delivers a comprehensive brand experience, is in sync with their "Ready to Tanqueray" campaign. Tony Sinclair is the spokes-character who accentuates the gin's tradition with a contemporary voice and sensibility. "It's a very contemporary image. It takes the stuffiness out of gin and offers a bit of wit and fun while it retains sophistication and quality."

Plymouth recently kicked off a "hot house" program to build on-premise awareness in key markets, including Boston. The program is part traditional out-of-home advertising, part guerilla-style marketing that involves "wild postings" in unexpected places. Hot house usually runs for four months with really heavy up-activity for two months. Plymouth also puts a good deal of stock in its ambassadors who make frequent rounds on-premise in key markets. One of their many innovative pushes in their programming is hosting cocktail pairing dinners in the various market. Last fall, brand ambassador Simon Ford worked with Eastern Standard's kitchen and bar staff to devise a multi-course dinner, mainly for media, in which each course involved at least one of Plymouth Gin's botanicals. The end goal, of course, is to land some of the pairings on the menu so consumers can experience it as well. On a more local, day-to-day level, Plymouth hires "connoisseurs", which Pribble-Puente describes as an extension of the ambassador team. "Usually they're bartenders in the marketplace who are eager to spread the gospel with us. They're going into accounts and doing trainings and helping with cocktail list development. We look at it as an ongoing program. We hand-select accounts. The program has been running for three years and the results are positive. Our approach is like building a new brand. Go to those accounts first because those have influence on the rest. It's a young brand with small volumes in the US. Awareness is still low amongst consumers, and even among the trade to some degree. We're doing education, talking about brand history and heritage."

Moll of Bombay said that Bacardi has established the brand as a top choice among key bartenders. With that as a starting point, they're partnering this year for the third time with gq magazine, for a program dubbed "The Most Inspired Bartender in the Nation". From high-end restaurants to sports bars, they seek bartenders to enter the contest from which ten finalists are selected and the winner is featured with his or her cocktail in the magazine. Brand ambassadors come to each market to taste the entrant's concoction and consumers vote for their choice of bartender. Ambassadors also serve as judges, rating cocktails on innovation, presentation and taste. Bombay has also partnered with food & wine this year to be the official gin of the food & wine Classic in Aspen. Of the several activities in which the gin will be featured, one is the Grand Tasting, where all restaurants have a booth. Bombay will occupy an equivalent of three or four booths, where they'll make cocktails. The brand will also partner with artisanal cheeses to explore that pairing. Last but certainly not least, Bombay is an official sponsor of the Sony Ericsson tennis tournament in Miami, where they'll activate the Bombay Sapphire lounge inside the tennis park for consumers.

Hendrick's is also taking a sporting route. The brand is once again a sponsor of the Newport International Boat Show in September. They'll have a tent that features the Hendrick's Bone Shaker Bar, where they'll distribute mini sips and recipe cards. In addition to a few classics, they'll introduce consumers to a few new tipples. "There's a big surprise element because it's very much a gin-and-tonic/martini crowd," said Hirst.

THE LURE OF THE NEXT
On May 1, Beefeater brandished its innovative moxie and launched Beefeater 24 in New York and San Francisco. The super-premium gin was created by master distiller Desmond Payne, who has more than 4O years of experience distilling gin. It's a riff on the original recipe from the 186Os in that it adds two styles of tea – Japanese green tea and Chinese sencha – as well as grapefruit peel to the traditional blend of botanicals. It's already been a success in London and those key American cities. According to Juli Falkoff, Boston is among their top next markets.

FUELED BY COCKTAILS
If there's one word that comes up again and again when anyone in the industry talks about gin's growth in the marketplace, it's "cocktails". Dan Henn, assistant General Manager and Beverage Director for Davio's and Avila in Boston, said that he's seen a surge in interest from clients when it comes to mixed drinks. "There used to be three go-to places for classic cocktails in the city, but now people are really taking them seriously everywhere. Looking at the past five years, vodka dominated at the beginning. Our clientele – the core is definitely 3O- to 5O-year- olds – ordered lots of cosmos, vodka martinis, vodka on the rocks. Last year, I started seeing gin come up from its stodgy past and become a dynamic ingredient in a lot of our cocktails. I added to our inventory. Now we sell a lot more than we did three years ago." Sapphire is his number one called gin. "It's a safe bet and people are comfortable with it," he said. He uses Plymouth in old school gin drinks, like Aviations and Negronis, but in general he observes people are moving away from classic London Dry style. Accordingly, he's brought in a few of the newly available styles of gin, like Anchor Steam's Junipero and Pierre Ferrand's Citadel. "There's a lot of call for gins with more flavor. Small batch brands, like Citadel. That one's unique. They take a French approach. There's a smoothness. It's not over-flavored, it's light and pure." He chalks up people's openness to boutique gins, like Hendrick's, breaking out of the box of the category. "They've done a good job marketing. It's got great crossover appeal to people who may not have drunk gin before. Nothing is greater in the summertime than Hendrick's with cucumber and basil. We always have a variation of a cucumber martini or Mojito on the list, we just alter it to the season." Still, gin is still a product of location, location, location. Henn notes that the new Davio's in Foxboro doesn't sell nearly as much gin as the Boston location. "It's more of a Bud Light, SoCo and vodka crowd, a lot of beer and a lot of shots."

At Hungry Mother, Munzer carries a few titan brands, like Bombay, Tanqueray and Gordon's, but said he's open to trying out the smaller boutique names. His space may be limited, but the craft gins seem to fit the restaurant's philosophies, even if it takes a little more to move them. "People look at our list of four or five gins and most people pick the one they recognize and know. Once we feature a gin in a cocktail, like Greylock, and tell people it's made in Massachusetts and it's high quality and small batch, they'll ask for it next time," said Munzer. "In general, if someone thinks they're a vodka drinker and they want to try something different, gin is the next logical step. It's still clear, and with gin you can do so many different things. Each has its own great flavors you can accent, but you can also cover them up if people are afraid of it. As time progresses, people are bringing in more interesting, unique products." His restaurant's cocktail menu includes nine listed drinks and the "#99", or bartender's choice. Often the barkeep's selection is gin-based. "The #99 encourages a lot of talk," said Munzer. "We encourage trying something new, like the Aviation, a gateway cocktail. It's easy drinking, delicious and it's gin."

Pribble-Puente said that her team looks at Plymouth as a small brand, but its legacy is huge, especially when it comes to cocktails, and that's a large part of its market push. "The first martini recipe called for Plymouth. Stuart's Fancy Drinks and How to Mix Them, from 1896, had the original dry gin martini recipe and it called out Plymouth. The history of the brand is so rich. In the early 19OOs, Plymouth was the largest selling gin brand in the world. It was the official gin of the British Royal Navy," she said. And its relevance goes untested. It won Best Gin and Double Gold medals last year at the San Francisco World Spirits competition.

Hirst said a major duty of the high profile ambassadors is conducting training sessions for the trade, highlighting how to use Hendrick's in cocktails. "There's so much opportunity for introducing it as a cocktail ingredient. Sometimes people are afraid because it's gin. Fact is it makes phenomenal cocktails because it's gin. Our team is brilliant at tailor-making a cocktail to suit a consumer, venue or level of expertise," said Hirst. "There's so much to gin, and the sessions expand their minds. So often, people have no idea they could do this with a gin." According to Moll, cocktails take a starring role in Bombay Sapphire's marketing initiative. "One of our signature cocktails is the ultimate martini, the epitome of classic cocktails. We're pushing the Sapphire Collins this summer in a 36O campaign. It's a modern twist on a classic, using Bombay Sapphire instead of Old Tom. It's innovation. That encourages mixologists to create their own."

THOROUGHLY MODERN MIXING
GIN ON THE WEB
The truly committed bartenders spend a good deal of time in an ever-broadening realm of the web committed to spirits and mixed drinks. From blogs to forums to chat rooms, there are plenty of people in cyberspace to get the scoop on new spirits, discuss the virtues of different brands, and debate which proportions best suit different drinks. Beefeater has tapped into this dynamic environment. According to Shawn Starbuck Kelley, the Director of Public Relations for Pernod Ricard USA, Beefeater was recently featured in Thursday Drink Night, a weekly online gathering of approximately 35 spirits writers, cocktail bloggers and enthusiasts in a chat room called the Mixoloseum (www.bar.mixoloseum.com). From 7pm to 2am, guests can log on and discuss a given theme. Once it starts, people notify a moderator of their cocktail featuring the week's chosen ingredient. Recipes are submitted via Twitter and the moderator shares it with the whole chat room. Anyone can make the cocktail at their home bar and discuss. Four finalists are posted on Mixoloseum's blog to be voted on over the following week. "During the event and between drinks, the product is usually discussed more generally and when a brand representative takes part, there are usually several questions for him or her. The TDN participants are incredibly passionate and knowledgeable about cocktails and want to know all details about the products they're working with," Kelley wrote.

Bombay's web presence involves content partners like the podcast Go, a content site people visit to find out how to make things. There are channels on how to make cocktails and the brand owned one for 12 months that featured mixologists making cocktails. With the economic downturn, Moll said, it's important to protect their marquee brands. "We're increasing our ad budget to spend more than five million behind Bombay Sapphire. We spent 4.5 million in the last 12 months. We're shifting more from print to digital to engage people. Print is our reach vehicle and digital's role is to drive engagement – teaching them how to make cocktails. Encouraging them to go out and explore. The 'Spirit of Exploration' campaign launched last June in print and digital. It challenges consumers to venture beyond the predictable and step out of norm in terms of drinks, food and neighborhoods." Hirst with Hendrick's said that her company is looking at revamping its website this year in an effort to reach out to more consumers. They want to introduce more interaction. "We're actually doing digital ads as well, spreading our wings a bit and getting involved in more sites," she said.

NO HOLES BARRED
As many can attest, gin is a lot more versatile than the Winston Churchill/WC Fields/Nick and Nora dry martini image that history has bestowed upon it. "Gin has the ability to retain a sense of nobility," said Davio's Dan Henn. "There isn't too much bad quality gin out there that people frown upon, like there is cheaper vodka. Even budget gin still has some degree of flavor, balance. It hasn't hit that tipping point of too much too fast. If it continues to grow in popularity, I think we'll see more people put out their own brands." People like Scott Krahn, the gin evangelist, said he's focused on having three gins in the market by the end of 2O1O. Given the increased enthusiasm from bartenders and retailers, which inspires consumers (and vice versa), don't be surprised if you start noticing more gins in price guides and behind the bar. The conversation is only just beginning.