archived

FeaturedArticles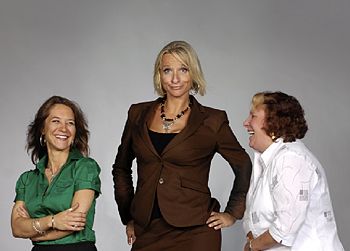 Article By: Liza Weisstuch
J. Polep Distribution Services' new wine and specialty beverage division is built on knowledge business savvy and a customer service sensibility which has been honed for generations. With warehouses in Chicopee and Woburn Massachusetts; Providence, Rhode Island; West Haven, Connecticut; and Manchester, New Hampshire, the company that was originated by an entrepreneurial farmer in 1898 is now a massive and widely diversified business overseen by brother and sister Jeff and Lori Polep, his great-grandchildren, along with a committed management team. With so much of the family's heritage inextricably linked to the company, it's little wonder that J. Polep is run with a strong emphasis on loyalty to employees and customers alike, and managed with an eye that keeps its gaze fixed on the future, looking out for new products and opportunities to expand the company's offerings. The beverage division, which launched in April 2OO7, carries a growing range of wines from around the globe and liquor that run the gamut from value brands to hard-to-find boutique spirits. I sat down with Lori Polep, Vice President and Chief Information Officer, Sarah Varney, the beverage division's Director of Sales and Erin Mercolino, a District Manager. They gave me the low-down on their burgeoning adult beverage division, which is only poised to grow.

GETTING TO KNOW J. POLEP
J. Polep's motto is "Working for Your Convenience", and the slogan has several layers of meaning. With a thick catalog that includes candy, snack food, cigarettes, cigars, soft drinks, deli meats, ice cream, and fresh sandwiches made in the new commissary under the "Rachael's Gourmet" label, it aims to provide everything a store would need to keep its inventory stocked. The company has 7O trucks that leave the Chicopee warehouse each day to distribute to stores in Massachusetts, Rhode Island, Connecticut, Vermont, Maine, and New York. They service businesses throughout Massachusetts, with the exception of Nantucket, and their business in Martha's Vineyard increases each year. J. Polep has had a liquor distribution license for Massachusetts for about 15 years, but only launched that division two years ago. The company received its liquor distribution license for Connecticut earlier this year and started working with stores in that state in May. Lori Polep noted that they've been in business in Connecticut "forever" so adding beer, wine and spirits to its expansive, varied selection is a natural augmentation – and added convenience – for the broad client base that's already well established. Varney explained that when a liquor division is launched in a new state, the sales representatives go into existing accounts and expand out from there. They'll employ the same strategy in Rhode Island when the logistics fall into line to distribute there. "Massachusetts, Rhode Island and Connecticut are J. Polep's largest states in terms of volume, so it made perfect sense to have beverage business there," said Polep. 


A STORIED PAST
Lori Polep's great-grandfather, Charles Polep, operated farms in Acton and Endicott. He began a delivery service simply as a mode of distribution for the apples from his farms, but before long it grew organically, and he soon acquired the first delivery truck for tobacco in the United States. He had six children who all worked on the farms at some point while they were growing up. His son, Samuel, was the only one that stayed on the east coast when his brothers and sisters moved west. Samuel had a tobacco store in Marlborough and also worked for Nemrow Candy and Tobacco. His son Mortimer, Lori and Jeff's father, also worked for Nemrow in high school, but entered the Army at 17 and fought in World War II. When he returned from the war, Nemrow wouldn't give him a $15-per-week pay raise he requested, so he took his $444 mustering-out pay from the Army and began his own business, taking orders from his father's basement, bagging them up and delivering them to stores. His brother Charles joined the burgeoning business. In fact, it grew so steadily that their father was fired from Nemrow because his sons were fronting a company that was clearly a competitor. Thus, Polep Candy and Tobacco was formed.


Lori describes her father as an entrepreneur with a knack for honing in on opportunities for growth in various areas. His skill for that resulted in expansion both in terms of products and, consequently, locations, leading to lots of opportunity for cross-selling. In 1984, Mort sold the business to Trade Development Corporation, which purchased many distribution companies, but TDC went bankrupt in 1986. The bank closed all the distributors for several months, and at that point what had been Polep Candy and Tobacco had 2OO employees. 


Given the company's wide client base, a massive, committed staff and generations of legacy, Jeff Polep stepped up to rescue it in 1986 and built everything from scratch. It reopened with 5O employees. Today J. Polep can claim itself the only company that survived and prospered after the TDC fiasco. As proof positive of the unswerving devotion, staff worked on a volunteer basis to get the company off the ground.

Meanwhile, Lori Polep, who had joined the company in 198O, was getting the computer systems prepared for the new business. Having previously worked as a systems analyst/programmer in IBM's corporate headquarters, she brought her sharp computer skills and technical knowledge to the family business to get the records and data processing systems in order and changed all the programs to read "J. Polep Distribution Services", setting the business on its current path.


Before long, it was not only running again under the Polep siblings' vigilant watch, it was thriving. "Everyone was excited to bring the business back. All the people who dedicated so much of their lives to the company already wanted to see it successful again. It was like an extended family – even today," said Lori. "It was a lot of blood, sweat and tears [from the people] who worked extremely hard to get this business going."


"And it's a big company – about 5OO people," noted Erin Mercolino. 


Polep emphasizes that the longevity of the employees is a major factor in perpetuating the company's success. "We have several people working there who started in their teens and are in their late forties and fifties," she said. "Most of our managers worked their way up from receptionists, data entry clerks, selectors, and so on. A couple of years ago our cigarette buyer, who was also a VP of the company, retired after 5O years. He started as a stock boy. We are very fortunate there to have such great people." 


The dedication and drive of the hundreds of employees seems to be a reflection of the management. Tracing the growth of the company since 1986, Polep said her brother, Jeff, who serves as President and CEO, has expanded and diversified the company over the years by bringing on a coffee division and food service. The company has 14,OOO square feet in the Chicopee warehouse just for its ice cream division, which opened in 2OO7. In 2OO8, it unveiled a commissary with a USDA inspector on site where they make sandwiches packaged under Rachael's Gourmet, a label named for Jeff's daughter, who works as a chain accounts manager for the company. Her brother, Eric, is in sales, and this summer, Lori's son Jonathan is also hitting the streets as a salesman. 


ENTERING THE BEVERAGE ARENA 

Jeff Polep had a beverage distribution license from the state of Massachusetts fifteen years ago, but only started using it in April 2OO7. The company started to see a decline in cigarette sales as a growing number of people quit or cut back on smoking, so it seemed like a good time to focus attention on a wine and specialty beverage division. They kicked it off at a trade show in April of that year, and pretty soon clients who depended on them for juice, snacks and the paper goods that are business staples, like paper bags, could add wine and spirits to their order. 


"The liquor accounts we hadn't been in already have contacted us," said Sarah Varney, noting one of the clearest payoffs of entrée into the beverage realm. "They see us in massachusetts beverage business. After a while, we'd send a convenient store district manager in to present other product options for smaller stores. This time they'll deal with one vendor and it's just convenient." 


A STRONG CATALOG

When the beverage division launched, it carried products it picked up through Jeff Polep's extensive network and a small portfolio developed from there. Varney was brought on as a sales manager from Ruby Wines, where she was a sales rep. Given J. Polep's huge headquarters in Chicopee, the growth of the business naturally had momentum in that region, but Varney brought the focus to the eastern part of the state. By July, Varney "took it on the road", as she put it, and brought on Laird's Applejack. The Scobeyville, New Jersey-based Laird & Company fit J. Polep's business model and general philosophy hand-in-glove, given that it's also a longtime family-owned brand with a rich heritage. Their signature Applejack (a historic apple brandy) is favored by many mixologists and the bonded 1OO-proof Applejack had long been difficult, if not impossible, to obtain in Massachusetts. J. Polep is the only distribution company to sell it. 


All the while, Varney was in pursuit of value brand spirits to sell. Laird was contacted and from them they got the Five O'Clock line, which includes rum, gin, vodka, and scotch. "We built relationships with these value brands, which we are going to try to maintain as one of the lowest price points in the market" said Varney. "We're doing well with these products, so we keep building. Then we started bringing in domestic wines." After they picked up Laird's products, they took on two major companies: Riviera Imports in December 2OO8, which sources wine from around the world, and Super Agro, a group that represents Vina Ventisquero wines. 

Being small has its advantages. "A lot of larger distributors have gotten so big that it's hard for them to focus on new brands," said Varney, noting that vendors often approach her for the opportunity to be showcased in a smaller portfolio. "We're not pulled by bigger suppliers. We have products that aren't getting attention in bigger companies." 
"We don't want to sacrifice quality for quantity as we service all different price points," added Polep. 


Varney is looking to build a solid foundation upon which the beverage division can grow. With regard to wines, she said, that means looking at the current portfolio, which already contains a range of varietals and represents many regions, and filling in the gaps, per se. Where spirits are concerned, it means looking beyond the trends and recognizing what's timeless, what stores consider staples regardless of the cocktail du jour. "If a trend is in full bloom, it's probably toward the end of a product's popularity," said Varney. "Why jump on the band wagon then? When I look at the channels we're in, I have to make sure a product is appropriate to what I'm working with. We're not in higher-end restaurants. We're going to go slow until we have the staff, then we'll work on transportation. Now, trucks leave western Massachusetts – Woburn is for cross docking – so by taking orders from Chicopee to Woburn, it decreases the number of hours that drivers are on the road."

The beverage division is also finding a niche for itself in the beer marketplace: they're carrying Appalachian Brewing Company's beers from Harrisburg, Pennsylvania. There are several styles – Mountain Lager, Purist Pale Ale, Watergap Wheat Ale, and a variety case that includes Jolly Scottish Ale – all of which are only available in bottles. Varney said they were seeking to offer a microbrew which hadn't been available in Massachusetts, so Appalachian fit the bill. She also noted that given the boom in popularity of microbrews over the past few years, J. Polep has been able to offer its convenient store clients a quality player in this trendy field. (It's also sold in Whole Foods.) "Once we develop more on-premise market share, then we can focus on bringing in more products or changing the style from bottles to kegs," she said.

BUSINESS PHILOSOPHY

The people at J. Polep Distribution Services have a profound understanding that dedication to one's customers and employees will naturally lend itself to a reciprocal loyalty. "Our commitment is to our customers and our employees, too," said Polep. "We're a full-service convenience store supplier. We don't have a business without customers and employees. I think that shows in our relationships with all people."


She noted that the company is always looking for new ways to differentiate itself from other distributors. "When we expand our line, it helps customers expand their product line, which increases sales, which increases profit," said Polep. 


MARKS OF DISTINCTION 

J. Polep's reach into a huge variety of product lines – from candy to tobacco to deli meats to health and beauty care – has a very clear advantage. "Most of our competitors don't have the expanse of products we do, so we are able to cross-sell," said Polep. 


"We have Gatorade, beer nuts, beer and wine, so it's a no-brainer," said Mercolino. "We do a lot of cross-marketing, so for example, if someone gets fifteen cases of vodka, we can offer them a case of orange juice or cranberry juice." 


"Other distribution companies do bigger drops," said Varney. "We're a breath of fresh air because with our products customers can make their margin and not worry about larger retailers undercutting them. For the alcohol, they don't have to have a minimum order. Our truck is already going to their store. We make it as easy as possible for the consumer. We want to be their one-stop shopping. We're already in stores once a week for cigarette and coffee orders. The beverage division allows the opportunity to extend ourselves to sell more SKUs." 


With the company's deep roots in the retail realm, there was already a sales team with well-established relationships with clients who were positioned to cultivate the growth of the beverage division. "We were already selling package stores supplies, so those natural channels were in place," explained Varney. "We can capitalize on existing relationships. We had 38 sales reps in Massachusetts, not including district managers. They were already on the ground when the beverage division got started. We can build off existing relationships and hire wine and beverage specialists." That's when Mercolino came on as a district manager to oversee the convenient store reps and visit accounts to help them focus on the new products. 


THINK REGIONALLY, ACT LOCALLY
Every year J. Polep has a golf tournament in memory of Jeff and Lori's parents, Mortimer and Anne Polep, at Oak Ridge Country Club in western Massachusetts which raises money for the Yeshiva Academy. The company has also developed a relationship with United Way, providing product and services for tastings at fundraisers. But perhaps the most touching gestures are the ones that are done on a small scale, the donations that signal the personal thought that's indicative of a company that has long operated with the sensibility of an extended family. "We often do basket donations on a grassroots level," said Varney.

"Other donations include items like candy for Easter at St. Joseph's Residence run by the Little Sisters of the Poor; a 1O pound chocolate bar for the USO Golf tournament; candy and cookies for the Ludlow Boys and Girls Club; candy canes for the Shriner's Hospital Christmas party. There are many other local fundraisers for schools and charities that we support in this way. We have also supported charities through being a sponsor of, or giving product to, golf tournaments that our customers run, such as the Jimmy Fund, Cystic Fibrosis, MS and MDA. We were a sponsor at an autism walk, as the son of one of our employees is autistic. We have donated to other events that our employees have been involved with. Giving locally is something that my family has done through the generations." said Lori Polep. 


WITH AN EYE ON THE FUTURE
In the grand scheme of the entire company, the beverage division is what Varney calls "a blip on the radar". Polep says that when it comes to the beverage division, her company is "the new kid on the block". Of course, that's all subject to change – soon. In the immediate future, the goal is to apply for a liquor license in Rhode Island. As they build up the beverage division, they're slowly taking on on-premise clients. Varney said they're doing test marketing in western Massachusetts because the huge Chicopee warehouse is close by. "We want to do it slowly and do it right," Varney asserted, noting that having a name like Polep behind you, a name backed by a trusted, proven reputation, engenders confidence in clients new and longstanding. "We can use the channels we already have in place. And better products in our portfolio make a difference." 


"And that minimizes the financial obligation," said Mercolino. "And larger stores are taking us. Now they see us."


Jeff recently bought a second warehouse near Chicopee, and the ultimate goal is to make that the beverage division's separate headquarters and have a truck that just delivers beer, wine and spirits. Hard work has been shown to pay off in the past for the Poleps. And since their energy and attention to customer service hasn't flagged, there's little reason to believe that the company won't continue to accomplish whatever it sets out to do.