archived

FeaturedArticles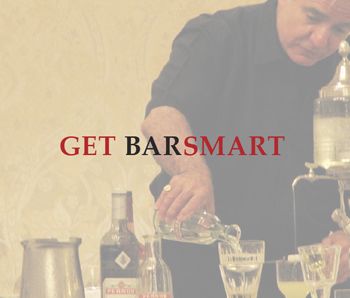 Article By: Liza Weisstuch
Countless are the careers that can be furthered with an advanced degree. A Master's degree after all, signals not only a higher, more specified level of expertise, it indicates an effort to go above and beyond in the proverbial quest for knowledge and, perhaps above all, it signifies commitment. Policy makers and bureaucrats, architects and urban planners, even creative types like playwrights and painters, can go back to school at any point to boost their credentials. Sommeliers have several options when it comes to advanced certification. But bartending? For a long time – too long, many would argue – bartending has been a job held by legions and seriously studied by few, a means of raking in cash while pursuing other interests. Not any more.

Welcome to bartending's new Gilded Age, where drink-makers know the differences in distilling methods from spirit to spirit, know the origins of various cocktails and can hold forth on the distinctions among Irish whiskey, single malt Scotch and bourbon. They mix with fresh juices and use jiggers to measure pours. They know what qualities to look for when tasting a spirit blindly. And it's all taught en masse. This year, Pernod Ricard, LLC, the second largest drinks company in the world, introduced BarSmarts Advanced, a certification program taught by industry linchpins, like Dale "King Cocktail" DeGroff, writer and historian David Wondrich, Doug Frost, Steve Olson, tasting authority Paul Pacult, and Andy Seymour. Collectively known as BAR, LLC, they're the originators of the rigorous, annual five-day Beverage Alcohol Resource program, which takes place in Manhattan. Now they travel to major cities throughout America for an intensive day that includes lectures, hushed tasting sessions, practical exams, and a written test. The program establishes a core level of knowledge – a new standard among bartenders. When it came to Boston this year, about 9O industry professionals (and this spirited scribe) turned out to show their mixing mettle.

The live event is actually the culmination of what could be called an independent study. Once a participant registers and pays the $65 fee (a steal given that the BAR program costs $35OO), a workbook and DVDs arrive with a BarSmarts-branded messenger bag containing a set of professional quality bar tools. Before being admitted to BarSmarts Live, every participant must pass four online quizzes, each of which corresponds with a chapter in the workbook and a DVD, or "module" in BarSmarts-speak. The titles spell out what's addressed in each, so we have "Spirits Basics", which covers distilling history and methods and tasting fundamentals. Then there's "Knowing the Spirits Categories and Learning How to Taste Like a Professional", "Mixology Basics – The Histories of Cocktails & Tools", and finally "Mixology Practical Application", which addresses service as well as the uses of particular bar tools and 25 classic recipes the BAR group deems essential.

Pernod Ricard invested over $1.5 million in the program and recruited the BAR, LLC team to develop the curriculum. "As a co-leader in wines and spirits globally, Pernod Ricard felt as though we had a responsibility to raise the level of spirit and mixology education," said Suzanne Freedman, Director of On-Premise for Pernod Ricard who also manages BarSmarts. "We wanted to provide something that was valuable to bartenders but wasn't looked at as just another brand providing basic education then walking away and thinking it made an impact. We felt like we had the resources to provide more, beginning with the fact that our portfolio is broad enough that it represents all spirit categories. We can cover everything we provide, but it's not so branded that it looks like a Pernod commercial."

To become BarSmarts certified, participants must take a 1OO-plus question test the day of the live event and demonstrate drink-making skills and knowledge in a practical exam that requires mixing three cocktails in ten minutes for a judge. Judges are the BAR, LLC staff as well as noted mixologists, all of whom have passed the five-day BAR course. (Misty Kalkofen, of Drink in Boston, was among the judges.) Participants are scored on knowledge of recipes, technique and proper use of tools and glassware, as well as intangibles that can make or break a bartender – like confidence.

Almost 7O% of the Boston participants passed. According to Freedman, Boston's crowd, which drew participants from as far as Worcester and Maine, was notably engaged, asking more questions than posed during live events other cities. Before Boston, BarSmarts took place in New York, Chicago and Austin.

There's no direct correlation between experience and ease in passing. Even seasoned bartenders say they needed ample time to read and watch the DVDs. Scott Marshall of Drink was Boston's highest scorer, an honor that earned him a full scholarship to BAR in New York. He said he and his wife, Danielle Marshall, a bartender at South Boston's Franklin Café who also participated, did flashcard drills for weeks and watched the DVDs more than once. "You're not going to pass if you don't work your way through the book. I'm glad I put in the effort, and I had the benefit of a study partner, too."

The course did not only attract fulltime bartenders. Theresa Paopao, for instance, is a manager at Oleana in Cambridge, which only serves beer and wine. Having landed in the restaurant industry when she dropped out of grad school, she's presently in the Court of Master Sommeliers program. "I see myself in the business on the beverage side long term, but I'm an academic at heart. I love the whole process of learning – of sitting and reading and test taking," she said. "The information isn't something I use every day, but I liked learning the history of spirits." She said making cocktails for the practical was the most nerve-wracking part to prepare for and that the hours of seminars during the live event were actually a "pressure reliever". Indeed, I speak as one far more expert in observing and appreciating drink making than executing the craft. A big part of my weeks before BarSmarts consisted of brushing up on deep breathing exercises while I practiced mixing drinks at home. It came in handy in the minutes before I went into the practical to be assessed by some of the best in the business.

Joy Richard, a founding member of LUPEC Boston, who's been the director of operations at Tremont 647 for four years, found studying mixology had a surprising effect. "BarSmarts motivated me to get back behind the bar," she said. "The spirits tasting has been beneficial to me, too. It helped me with wine tastings and cocktail competitions I've entered. I have a better understanding of how to taste without swallowing. Usually you taste something because you're drinking it. No one teaches you the 'right' way to do it. I've just winged it. I've been in charge of the cocktail and wine lists for the last four years, and now I'm finding it's easier to pick out subtleties, flavors and textures and know how to combine spirits with other spirits."

But what about those who work in bars that are just that: bars, places people congregate to watch the game and have a cold one, where heritage cocktails might be perceived as fancy or hoity-toity? The difference between utilizing the BarSmarts experience in high-end cocktail bars versus high-volume watering holes was not lost on participants.

"As great as the cocktails are at Drink, that style can be prohibitive to making a ton of money. The cocktails are the total focus," said Marshall. "But I love the fact that both sides of the bar world really got into BarSmarts. Both benefit because BarSmarts emphasized that it's all about the customer – anyone can make a good drink, but they want people to be great bartenders. It probably showed drink slingers that these steps make drinks taste better. That may not be how you'll do it on a Saturday night, but if you want to make the best drink you can, they said: here are tools, here are the measurements. I don't know if it brought the two worlds closer together, but I think it made each appreciate each other a little more."

Frank Ribaudo, owner of the high-volume Club Café in the South End, had a different perspective. He sent nine members of his bar staff to the program with the goal to get them "all on the same page in terms of knowledge of liquor and procedures". What he heard from feedback was that: "the program focused on brown liquors versus vodkas, and we're predominantly a vodka bar. Most of the cocktails they talked about we never get calls for. They didn't see how this was going to help them be better bartenders or be able to make better drink." He said premium measures, like using fresh squeezed juices, is tricky in his venue. "We're a very high volume place. We do $2 million a year in cocktail sales, so taking time to make fresh juices would be contrary to our business because it's really about speed. The other comment from the bartenders was how could they possibly execute making cocktails as taught in this class when people are six-deep at the bar?" Of course, many successful bars have opertional patterns that may not be in sync with the techniques and theories BarSmarts communicates.

The ultimate goal is to provide the tools which, as Marshall pointed out, might not be suitable in every environment all the time. The program simply offers a framework of knowledge – the basics of distilling, history, mixing, and service. Once a customer does get accustomed to a proper daiquiri or a balanced Negroni, he may find a drink made in haste hard to swallow. "We know cocktails and mixology are heading in a direction that's unstoppable and we want to support that progress and provide bartenders information and education that helps not just Pernod Ricard brands, but all brands," said Freedman. "BarSmarts is about providing a well-rounded resource. We want to give them the canvas, the paintbrush and every different color in the palate, not just ours, so they can create anything their heart desires. The future of mixology is creativity. We want to provide them with everything need to create because if leading companies don't do that on a mass scale, who can?"

I like Manhattans, and find great disappointment when I order one that arrives with the vermouth overwhelming the whiskey as too much pepper would a bowl of white truffle mac'n'cheese. Sometimes it's shaken and tiny bubbles of aerated whiskey float on the surface. Each time one pops, I wince a little and think of the smooth, balanced tipple that could have been. Bartending is, as anyone reading this knows, no exercise in relaxation. It's taxing physically, mentally. People come to you for relief, not exasperation. Waiting is exasperating. A thoughtless drink is exasperating, especially when it costs $14. Not every drink needs to be accompanied by a narrative, but if a consumer knows that some extra attention goes into composing a cocktail, whether it's an original recipe or a timeworn formula brought to life with a few squirts of fresh lemon juice, it becomes evident how much the thought counts.