archived

FeaturedArticles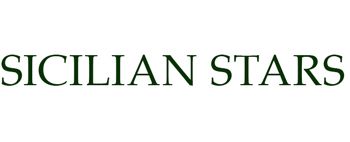 Article By: Harvey Finkel
'Twas not so long ago that the wines of Sicily, always a generous producer, were almost entirely sold anonymously in bulk, the reds tired, the whites oxidized. No longer. Although much is still passed along to who-knows-where in bulk, even that has become largely acceptable, and the bottled wines of Sicily constitute a distinguished lot, none more so than the dazzling array found at Planeta.
Of Sicily's 121,OOO hectares of vines, almost two-thirds are white. Nero d'Avola, which we'll feature herein, is 16 percent of the total, having increased by 35 percent between 2OOO and 2OO8. There are now 5OO wine-producing companies and 5O cooperatives, and, a new phenomenon, 23 wine routes. Wines may still vary widely in quality, depending on where grown and who's in charge.

Prominent among the factors enabling Sicilian wine's entry into the 21st century were the availability of refrigeration in the wineries some years ago and, more recently and still evolving, knowing selection of vineyard sites matched to the needs of individual varieties. Planeta has been a leader in the latter.

An opportunity to review the company's progress since my last visit about six or seven years ago, and to update my tastings of its wines, came recently in a visit with one of the principals, Francesca Planeta, who is responsible for international marketing. She is the daughter of the highly respected Diego Planeta, instrumental in the modernization of Sicilian viticulture and winemaking. Francesca and her cousins, Alessio and Santi Planeta, head the company – Alessio in charge of production, Santi of the Italian market. Other members of the extended family are involved. Planeta has been a commercial and artistic success. It now produces two million bottles annually and is growing. Half is exported, ten percent of production coming to the US. In addition, an admirable research program is maintained.

Planeta began in 1985 in southwestern Sicily, with vineyards boasting of a variety of soils and adjacent wineries at Sambuca di Sicilia and Menfi. At the former, a property in the family for well over 4OO years, are grown and vinified Chardonnay, Grecanico, Fiano, and a little Viognier, and at nearby Menfi, the international red varieties. The La Segreta white and red blends are made at Menfi in a separate winery. The other Menfi wineries are Cantina Piccola ("little winery") and Cantina Grande ("big winery"). The company expanded eastward, especially between 1996 and 2OO5, developing vineyards and building wineries. The nero d'Avola and frappato that combine in Cerasuolo di Vittoria are planted in the southeast in red sandy soil over a deep layer of tufo. Near the southeastern tip of this large triangular island, growing in finely textured, pebbly, blindingly white limestone soil, with areas of water-retaining clay, is the prime nero d'Avola that makes Planeta's flagship wine, Santa Cecilia, and the moscato bianco for the luscious Passito di Noto. This is the Buonivini Estate of 6O hectares, at an elevation of 5O meters, with its ultramodern winery, Cantina Invisible, so named because it was built underground to preserve the peaceful beauty of the countryside and to save energy. The area is predominantly flat, with a few low hills. It is hot, dry, breezy. Monti Iblei shield the vines from north winds. The vines are as much as 35-year-old. We'll look at the wines in more detail by and by. Now under development in the mineral-rich, black, volcanic soil at 87O meters on the north slope of massive Mount Etna are plantings of carricante, riesling, nerello mascalese, and pinot nero. In addition, Planeta produces notable olive oils.

In its 39O hectares of vineyards, Planeta is growing indigenous Sicilian grapes, others from the Mediterranean basin, and the usual "international" (read mostly French) varieties. The first group includes grecanico, carricante, nero d'Avola, frappato, and nerello mascalese. The second is graced by a notable fiano, a grape virtually limited to Campania, except for Planeta's and that down the road at the large cooperative, Settesoli, steered for many years by Diego Planeta (available here under the Mandra Rosa label). It also boasts of moscato bianco, an ancient grape growing everywhere, especially around the Mediterranean. The internationals are a familiar group: chardonnay, viognier, riesling, syrah, merlot, cabernets sauvignon and franc, petit verdot, pinot nero. Each variety is thoughtfully planted in the area that suits it best, then is vinified in its proximate winery.

Before getting on with our tasting, let's stop to look at nero d'Avola, the wine that is the prime focus of this exercise. Fairly recent comprehensive books on wine grapes barely acknowledge its existence. Although its alternate name is calabrese, it is virtually limited to Sicily, concentrated in the southeast coast. Nicolas Belfrage believes that "calabrese" has nothing to do with Calabria, but is "a corruption of the Greek-based Siracusan dialect kalavrisi, 'good grape'." That it is – probably the best of Sicily. In theory, it may have been brought by the Greeks to Siracusa, but it first came to notice in the 15th century. It has the unique virtue of ripening in a burning hot climate yet preserving freshening acidity. Clearly this is a grape capable of making great red wines. Nero d'Avola from Noto got its DOC in 2OO8. It is far more deserving of recognition than a number of wines of high rank. The cynosure of this discussion and tasting in its incarnation as Santa Cecila, 1OO percent Nero d'Avola for at least the last ten years (it contained some Syrah at the start), was first produced in 1997, in Menfi and Sambuca di Sicilia. It is now all Noto, about 1OO,OOO bottles annually. It spends 12 to 14 months in French barriques, mostly two- and three-years-old, some new. It is delicious young, then gets better.

We'll taste eight of the dozen wines that Planeta currently produces. There are in addition Rosé, made from syrah; Alastro, grecanico plus chardonnay; La Segreta Rosso, a red blend; and Merlot, containing a little petit verdot. The Etnas are not yet ready. Starting with a vertical series of Santa Cecilias, the signature Nero d'Avola grown, made, and bottled at Planeta's Buonivini Estate in Noto, we'll then see how gracefully the premium whites, Cometa (from fiano) and Chardonnay, evolve over the years, and, finally, taste the vintages currently in the market of five more wines. Almost all demonstrate to me intelligently selective growing practices, impeccable winemaking, and a relentlessly progressive purview.

---
Tasting Notes
Prices apply to current vintages.
SANTA CECILIA
2OO6 Very good vintage. Smells and tastes of juicy damson plum, with a wisp of wood in nose. Fine acidity. Very long, very tasty.
2OO5 More reserved, less exuberant. From a satisfactory vintage. Well balanced with acidity. Good finish. Alcohol detectable.
2OO2 Partly from Menfi. Subtle. Still shows tannin. Finishes well.
2OOO Partly from Menfi. Gentle and delicate. Acidity abides nicely. Excellent finish.
1998 Santa Cecilia's second vintage. Ante-Noto. Doesn't act old. Fully mature, still vigorous and long. Retains plumminess, fine acidity, and very good finish. $4O

LA SEGRETA BIANCO 2OO7
Grecanico 5O percent, Chardonnay 3O, Viognier 1O, Fiano 1O. Sees no oak. Fragrant and very flavorful, with good finish. A good aperitif. Tastes Italian. $15

COMETA 2OO1
Fiano from Menfi Partly barrel fermented. Bit of oak in nose. Great mouth feel. Elegant fruit. Very long, with a hint of oak and clear grapefruit notes. Quite delicious. What a good idea, and so perfectly executed. Shrugs off the years. $4O

CHARDONNAY 2OOO
Grown in Menfi and Sambuca. Fermented and aged in barrique, half new. Oak and fruit both prominent, and in balance. Still fresh. $4O

CERASUOLO di VITTORIA 2OO6
Nerro d'Avola 6O percent, Frappato 4O. Made in steel. Light red fluff. $22

SYRAH 2OO5
From Menfi. One year in French oak barrels. Good bright fruit; finishes well. $4O

BURDESE 2OO4
Cabernets [Sauvignon (7O percent), Franc (3O)] grown in Menfi. New French barriques 14 months, then aged in bottle another year before release. Smoky, with some Cabernet Franc vegetality. Burdese refers to Bordeaux in dialect. $4O

PASSITO di NOTO 2OO6
Moscato bianco grapes are air-dried 4O days. Slow fermentation and maturation in stainless steel. Thick, sweet, long, balanced. $4O/5OOml