archived

FeaturedArticles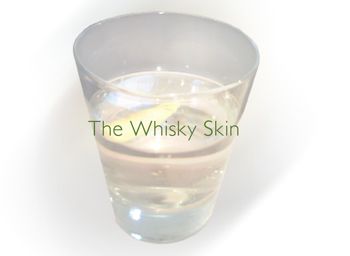 Article By: Pink Lady
COCKTALE If many single malt drinkers won't add even a cube of ice to their Scotch, the thought of mixing that water of life into a cocktail is sure to make them shudder. Be that as it may, before blended Scotches erupted onto the scene in the 189Os (along with golf and an interest in all things Scottish), all Scotch imported to the American provinces was the strong, smoky single malt variety. Back then Scotch was usually consumed hot in cocktails, as in a Toddy or the Blue Blazer, invented by larger-than-life barman "Professor" Jerry Thomas. A show-stopping drink, the Blue Blazer is built by adding boiling water to a dram of Scotch, lighting it on fire, and hurling it back and forth between two mugs; it is then sweetened with sugar and garnished with a lemon peel.

As that drink requires dexterity and skill to make without injury, we offer you the Whisky Skin, a decidedly tamer drink from which the Blue Blazer most likely evolved. Also called the Columbia Skin in Boston, the drink was very popular for a time, and even makes a cameo in "Our American Cousin", the play Lincoln was watching the night he was assassinated. It'll warm you up just right as fall fades to winter here in New England – without singeing your eyebrows off.

THE WHISKY SKIN
Adapted from Imbibe! by David Wondrich


2 ounces of Scotch whisky (use Glenlivet or Islay)
1 small lump of sugar
1 piece of lemon peel

build in a rocks glass. First rinse the glass with hot water,
put in the sugar, fill the glass half-full of boiling water,
add the whisky and stir. garnish with lemon peel.

Cin cin!