archived

FeaturedArticles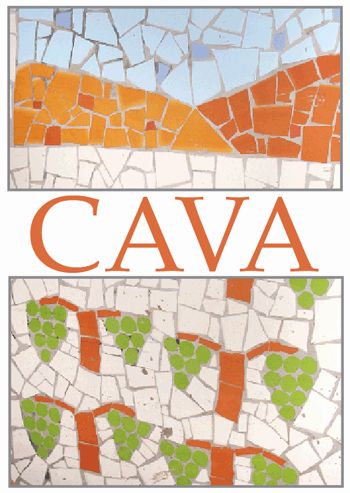 Article By: Fred Bouchard
Tucked away between coastal hills of Catalonia, southwest of Barcelona, is the Penedes wine region. Like Rioja's reds, Penedes' white wines are widely regarded in Spain and abroad. While the region's oak-aged reds (think Priorat) and still white wines (Torres) are fine, Penedes is best known for Cava, the sparkling white wine made from the macabeo, xarel'lo and parellada varietals in and around the village of Sant Sadurni d'Anoia.

Today, advocates of sparkling wine look to Cava for exceptional buys: readily available common brands clock in at roughly one half the cost of Prosecco, one third that of better domestic bubblies, and a fourth of Champagne. Friends coordinating an outdoor toast for a Labor Day wedding party, where 2OO rowdy guests were downing kegs and Ketel One, found Cava a no-brainer as the hoist of choice.

Cava sales appear similarly brisk around Boston this season. Tom Schmeisser, of Marty's Liquors in Newton, reports: "Cava this year will see substantial sales as people obviously are trading down. What cuts into it is Prosecco, as the better Cavas coming into market are in the same $14 to $17 range. I just tasted and am buying two. Roger Goulart has a line: Brut, Brut Rosé and Grand Reserve with bottle-aged toast. Jorge Ordóñez is bringing in Marques de Gelida, with both a tart Brut Exclusive and a Macintosh apple crisp Brut Ecologico 2OO6. That one's organic, and people are increasingly looking to join the green team.

"Among the Plain Jane Cavas," Schmeisser continues, "which are very good mixers, at $8 I like Seguras Viudas. We need it for cassis and cocktail mixers. Around the city, it's a blend of choice: Cava plus a touch of Midori, Chambord, Hypnotiq, cassis, and – a hot one! – elderflower syrup. Just one quarter teaspoon into a flute gives a colorburst to your cocktail tray." And both alcohol intake and costs are kept to a minimum.

Roger Ormon, of Brookline Liquor Mart, says that customers "consider Cava a value purchase alternative. We direct import a French Charmat sparkler – the same price as Cristalino Cava at $9.99 – that we 2-for-$15. It is pretty damn good, so it outsells the Cava." Mike Murray, at Gordon's in Waltham, says Cava sales are "very strong".
At the high end, some aged Cavas command a serious price point, if a tad shy of Krug Grand Cuvée. Llopart Leopardi Vintage 2OOO Brut Nature, for example, hits the shelves at $3O. Nick Martinelle, at The Spirited Gourmet in Belmont, says he's doing good trade with a Rosé Cava at $22, but Prosecco really carries the day, an observation echoed by Mike Cimini of Yankee Spirits, who says Prosecco still has customers' buzz, while "Cava sales are down like champagne."

CRUISING CAVA COUNTRY
We take a short tour out of Barcelona (in northeast Spain) into the heart of Catalunya – and cava country – and find that the locals like their native bubbly, plentiful and for any occasion. Vilafranca, Penedes' capital and home to the Denominacio d'Origen Penedes, houses a wine museum with archaeological displays tracing wine production to Phoenician traders who brought to Barcelona their Chardonnay vines from Italy and Greece. Throughout the Moorish occupation in the middle ages, Penedes wine still was widely exported. Spanish winemaking expanded to South America in the 17OOs. Penedes is widely acknowledged as the home of top producers like Torres, Freixenet, Pinord, and Jean Leon.
Penedes, like France, suffered the phylloxera blight, a major reason for shifting from red to white grapes in the 187Os, and launching the production of Cava. Although red wine production from this area has since picked up, it's still small potatoes. The huge success of sparkling Cava in Penedes accounts for the funding for and the improved quality of the still white wines. Major enology schools are both here in San Sadurni and down the coast in Tarragona.

The largely limestone soil of Penedes is friendly to viticulture and produces a wide variety of grapes. The main Cava grapes – parellada, macabeo, xarel'lo, and some chardonnay – are required by law to be aged for a minimum of nine months following fermentation. Penedes accounts for 95% of all Cava produced in Spain, though some varietals from other regions may be blended in.

Penedes' three sub-regions are Bajo, Medio and Alto (lower, middle and upper.) Bajo, along the coast with hot climate and its soil a mix of limestone and clay, is best suited for growing garnacha and tempranillo. The middle section, expanding on the hillsides, has a cooler climate and accounts for about two third of the total harvest, mainly of crisp white varietals xarel'lo and macabeo. Penedès growers experiment with small plantings of German and French grapes, increasing the range of grapes used to produce and blend Cava. The highest region boasts the most humid temperatures. Light, lemony white wines, such as parallada, dominate the Alto region, where vineyards are rated the highest in Europe, up to 8OO meters above sea level.

Freixenet Winery is the imposing presence right at the train station in San Sadurni, a grand stucco and brick affair, as long as several soccer fields. Seguras Viudas' winery, less imposing because it is spread out, is in Torre la Vit.

At a planned trip to Segura Viudas, Señor Jordi demonstrated his powerful Catalan assertiveness and forthright style of business, coupled with a hearty hospitality. He told us the company history as we toured the bodega. "Freixenet is a small ash tree. The founders were born on an estate called La Freixenera, surrounded by ash trees. Their son was nicknamed Freixenet. The honorary president (still the nominal owner) is the great-grandson of the founders, and works in the cellars every day. The eldest brother died in the Spanish Civil War. His wife, Dolores Sala, and their son took over, though it was unusual for a woman to be an enologist then." Freixenet also built the Gloria Ferrer Winery in Sonoma. Josep Ferrer's wife gave it its name. The company owns vineyards in Montsant, Rueda and Priorat, another winery in Mexico, and, as of June, were looking to buy a property in Argentina.
Jordi continues: "The harvest of Cava's white varietals, well-spaced over 45 days, smoothes the flow at the winery. Macabeo comes in at the end of August, xarel'lo mid-September, and parellada (also red monastrell) around the first of October. Grapes are placed in 39kg plastic lugs (a modest size so grapes don't press themselves), at 4O boxes per pallet. We buy a lot of grapes from local vineyards, harvested when mutually decided. We sample grapes from each lorry, test the must, analyze it for sugar, acidity, pH, and other chemical parameters – new ones added and refined every year."

The winery's 6O,OOO lugs are kept in constant rotation during harvest from vineyard to winery, where 8 large bladder presses can each press 8OOOkg. This capacity keeps the grape line moving, no wait. In the first pressing, air pressure moves grapes to presses at O.5 atmosphere pressure. Of the last 3O% of must, they sell off xarel'lo and macabeo, but send the parellada to a distiller to make Marc de Cava. The second pressing is at 1.O; the third higher still. On their modern bottling line, a new machine stacks bottles flat into pallets.

Rosé Cava has been subject to local prejudice, as people thought it was a blend of red and white grapes. Now that people are more readily ordering Rosés and Cavas, Seguras Viudas enologists are working to improve them. Over lunch, we tasted not only a few Cavas but Seguras Viudas' superior still white wines, Mas de Araujo tempranillo (a very smooth 2OO2) and a refined 2OO7 parellada.

On another occasion, we browsed around San Sadurni to visit a few small bodegas, like Cuvée Bertha, and larger ones like Gramona, represented in Boston.

TASTINGS
A brief chronological tour of encounters with Barcelona's ebullient bubbles indicates their favor with locals.

Martí Ferré Brut Natural
Grapey, hefty, moderate mousse, rich and earthy. A bottle is soon upended in its bucket at Barcelona's Restaurant Elisabets with plates of hearty tapas: patatas bravas (cubed, deep fried potatoes drizzled with mayo and ketchup – à la Quebec!), white anchovies in oil, grilled langostinos, sautéed champignons, sausages (butifarras y negras), polpitos (delicate baby octopus in ink and garlic), even callos (tripe with spicy chorizo sausage). Cava, beer and house wines are the order of the day. €11.5O

Agustí Mata Brut
Bright, fine, clean, crisp. We're in the bar, a large cube in the middle of the foyer of the amazingly beautiful and evocative Palau Nacional de Musica Catalunya. Waiters in tux shirts, smiling bravely (though slightly in the weeds) are dealing drinks and tapas to the well-heeled patrons of this brilliant art-deco concert hall specializing in classical and regional music. Cava and vin branc bottles tilt invitingly in dripping silver buckets. Waiting impatiently, we look around us: can it be self-service? (Of course not!) We squelch the temptation to grab a bottle and pour ourselves elegant flutes that line the black marble bar. The Welsh National Symphony's superb concert of music by Stravinsky and Ravel became spectacularly effervescent by myriad Cava bubbles and scintillating by multicolored stained glass chandeliers. €3.OO per 4oz. brand-engraved flauta.

Gramona Brut
Medium body, pale gold hue. At Boquerias Market, announced off Las Ramblas by an art deco iron façade and spilling out with food-shoppers. Sausage pinchos at Il Pixtinxo Bar – cheap, fast, jammed three-deep, set strategically by fish stand selling 25 discernibly different cuts, brines, and qualities of bacalao (salted dried cod and other fish). [€?, lost receipt in filmy flauta]

Freixenet Brut Barrocco
Full-bodied, tangy, slight citrus note. At El Liceo, the Opera House on Las Ramblas, for Beethoven's Fidelio, a post-Franco favorite opera about a political prisoner liberated. The well-dressed, patrician crowd engages in animated intermission discussions at velvet-draped watering stations where Cava easily outsells everything else. €4.OO per 1OOcl flauta.

Tastings Back home.

Seguras Viudas NV Extra Dry
Pale silvery green/gold, fine firm mousse, sugar translates to heftier body rather than sweetness. Surprisingly complimentary with smoked swordfish and scallops.

Vega Barcelona Brut
Pale silver, big lively bubbles, dry grapefruity tang. Fine foil for Trader Joe's black pepper potato chips (early) or (later) bitter chocolate bits. (Imported by Well-Oiled Wine Company, VA; available at Bin Ends in Braintree.)

Aria NV Brut
(Seguras Viudas)
Crisp and fine. Chicken-liver bruschetta and parmesan toast. Reviewers consistently give it best buys and marvel at the value.

Aria NV Brut Pinot Noir
(Seguras Viudas)
Bright pale crimson. Dark fruit, toasty, ripe raspberry notes. Effervescent mousse and rounded palate, with minerally, grapefruit-rind finish.

Gramona Grand CuvÉe 2OO5
Big-bodied, rounder than crisp, distinctive nuttiness.

Pares Balta NV Brut
(Ruby Harvard Club tasting)
Impressive for its refreshing fruitiness (citrus, peach) and tangy resonant finish; this among a raft of big reds!

1+1=3 NV Brut
Pale, yellow; fresh, prickly mouthfeel; distinct sweet apple and bracing white pepper tones, with dry tapering finish. Stands out opposite lemon pound cake.