archived

FeaturedArticles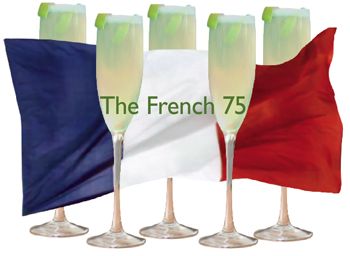 Article By: Pink Lady
COCKTALE Is there a more festive sound than the "pop" coming from an uncorked bottle of Champagne? We think not. As you gather with friends and family this holiday season, LUPEC urges you look beyond the Champagne bottle in your hand to the range of spirits, juices, bitters, and mixers on your back bar – a world of deliciously festive Champagne cocktails awaits.
Have you ever tried a French 75, for example? Little more than a Tom Collins topped with Champagne instead of soda, this drink takes its name from the 75mm field gun, a piece of heavy artillery designed in France and used by American soldiers during World Wars I & II. Some believe the drink was developed by doughboys themselves, who reached for Champagne in the absence of soda water when trying Tom Collins' while stationed in the French countryside. Others trace the origins of the French 75 to Harry's American Bar in Paris where it's still served today, topped with a delightful Absinthe float.
In the words of Harry Craddock, this drink "Hits with remarkable precision." Try one at home this holiday season. Or, if you're feeling adventurous, invent your own Champagne cocktail by making a shorter version of your favorite tipple and lengthening it with Champagne. Your holiday party guests will be so impressed.


The French 75
1.5 ounces gin
.75 ounce fresh lemon juice
1 ounce simple syrup
Shake ingredients with ice in a cocktail shaker
strain into a champagne flute.
Top with Champagne and garnish with a lemon twist.