archived

FeaturedArticles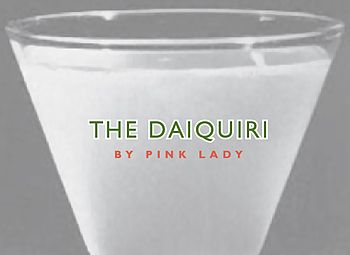 Article By: Pink Lady
The Daiquiri

COCKTALE With frozen, fruit-flavored versions a mainstay of the Island Oasis machine, the Daiquiri might not be the first drink that springs to mind when you think of endangered cocktails. The original recipe for the drink – a simple mixture of rum, fresh lime juice and sugar – is a far cry from these modern, umbrella-ed behemoths, and definitely worth reviving beyond the beachside resort.

As with most cocktails worth discussing, there are many legends about the history of the Daiquiri, none of which can be proven. In each, the drink is traced to Cuba, particularly the area near Daiquiri Beach, which was a strategic landing point for American troops during the Spanish American War. In one story, American engineer Jennings S. Cox invented the drink for a colleague with the few resources he had in his storeroom (lemons, sugar and rum) while working in the Daiquiri iron mine in 1896. In another, American General Shafter discovered the regional specialty while deployed in the town of Daiquiri in 1898. A third blames Havana-based barman Constantino Ribalaigua Vert for popularizing a crushed ice/Maraschino variation of the drink at his El Floridita bar, and turning a famously wet writer on to it. The drink lives on with his name – the Hemingway Daiquiri – or if ordered his special way, as a "double with no sugar", a Papa Doble or Papa's Special.

And the list goes on.
Whatever the true story, the simple equation of rum + lime + sugar made this pre-Prohibition classic an excellent solution for the rum that flowed into the US after Prohibition. And it tastes just as delightful today.


THE DAIQUIRI
2 ounces light rum
½ ounce of fresh lime juice
½ ounce of simple syrup
shake and strain into a coupe.


Cin cin!