archived

FeaturedArticles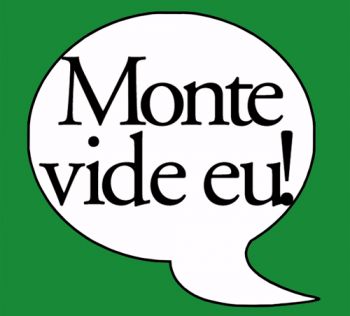 Article By: Bill Nesto, MW
The story goes that when Portuguese explorers, desperate for the site of land, first spied the diminutive hill that overlooks present day Montevideo harbor and city, they cried out, "Monte vide eu". This means, "I see a mountain". Today, thriving Buenos Aires across the River Plate makes Montevideo seem like a small town. Argentina, both in size and personality, overwhelms Uruguay to the west. The same could be said of Brazil which is to the north. Dieter Bartram, wool trader and assistant export manager of Traversa, the largest producer of wine in Uruguay laments, "Our big problem is: Where are we? No one knows where we are."
Journalists recently overlooked Uruguay for another reason. Recent studies show that the Tannat grape variety has more antioxidants than any other wine grape variety. Anti-oxidants help slow down the degradation of cells and perhaps could do the same to the general process of aging. A bonanza for Uruguay, the largest producer of Tannat? Hardly! Journalists identified Madiran, in southwest France, as the only source of Tannat wines. Journalists did not "monte vide eu".
With the desire to see it, understand it, and set the record straight, in February 2OO7 I headed to Uruguay.
In the mid 18th century, Spanish priests introduced grape growing and winemaking to Uruguay. Basque and Italian emigres developed the wine industry. Phylloxera decimated the vineyards in the late 19th and early 2Oth century. After phylloxera, vineyards were planted just outside of Montevideo where soils are richer, elevations lower and the market closer. Unfortunately many of the new vineyards were planted with American hybrids and on richer, more fertile soil. Wine quality understandably suffered. In 1975, a world economic crisis set the industry back farther. In the late 198Os, better economic conditions allowed a renovation of the vineyards, this time with Vitis Vinifera. The low image of Uruguayan wine, however, lingered. To Uruguayans, their domestic wine was synonymous with substandard and inexpensive wine. Foreign wine was "fine" wine. During the 199Os, Uruguayans gradually realized the quality of their own wines and became loyal consumers. Seventy-five percent of Uruguayan wine purchases are inexpensive rose wines, called clarete, made principally of the Muscat Hamburg grape. Uruguayans are avid wine consumers, averaging over 3O liters per person, which places them about fifth in the world with respect to per capita wine consumption. Finer wines are slowly developing a following. Among young consumers, there is increasing interest in red wines. Though Uruguay's consciousness of itself is growing, it is still a small fry in South America. Uruguay's 9OOO hectares of vines produce less wine (about 9O million liters of wine per year) than Chile's Concha y Toro, and is dwarfed by the Argentine wine industry, much larger than that of Chile.
Looking down from the airplane as it circled over the undulating low hills near Montevideo, I was struck by how green the countryside was. The climate is strongly influenced by the Atlantic Ocean. A strong, cold current, called the Malvinas or Falklands Current, moves north up the Argentine coast and gets pushed out to sea at Punta del Este about 1OO miles east of Montevideo along the coastline. Because prevailing winds are off the water, there is considerable rainfall, about 1OOO millimeters per year. Fungus in the vineyards is a problem throughout the growing season. The heavier rains often arrive in February and March during the harvest. The result is that Uruguayan wines show considerable vintage variation, particularly with respect to the later harvested varieties such as Cabernet Sauvignon. Though it is possible to make wines with 14 degrees of alcohol, varietal flavors are usually ripe at 12 to 13 degrees alcohol. Wine acidities are always high giving the wines a lively and fresh taste. Producers frequently point out that their climate is very similar to that of Bordeaux. The River Plate is their Gironde. However, the Uruguay climate is a bit warmer than Bordeaux. 1OO degree Fahrenheit days are not uncommon during the summer.
Eighty-five percent of the vineyards are located just outside of Montevideo. About 75% are focused in the Canelones province which borders Montevideo to the north. Elevation of the vineyards is low, usually under 1OO meters above sea level. Depending on the locations, the soil is sedimentary composed of varying percentages of silt, clay, calcareous sand, and plenty of nutritious organic matter. Rocks are either small or non-existent. In some places, the soil is a thin coating over granitic bedrock. The soil, whether thin or deep, however, is very fertile. Canes are huge. Leaf, shoot, and crop thinning are necessary activities. Even the pruning of individual bunches is practiced. The ears and tips of bunches are removed. Ground cover is a must. Manuel Filgueira of Vinedos y Bodega Filgueira has recently purchased vineyard land about 45 miles north of Montevideo at 25O meters above sea level. There the soils are rockier and less fertile. He believes the vineyards of the 19th century Uruguayan wine industry were in much better sites than those of today. Pablo Fallabrino, Propietor and Winemaker of Vinedo de los Vientos looks to the cooler locations located nearer to the Atlantic: "New spots like La Paloma in Rocha and Maldonado are showing great potential." His own winery at Atlantida lies on the coast east of Montevideo on sandy soil. The cooler climate and fast draining sandy soil is even more similar to the situation in Bordeaux. In a blind tasting, I could easily mistake the red wines of Vinedo de los Vientos for Bordeaux.
Many vineyards are planted at low density in Lyre. Others use vertical shoot positioning systems. Most producers indicate that the latter tend to produce higher quality wine grapes. Though higher cordons are better for frost protection, lower cordons are better for ripening. In the past, rootstocks such as SO4, which dependably gave higher yields, were preferred. Now the lower vigor 33O9 is the preferred rootstock for vineyards producing quality wines. The major pests are mealy bugs and birds. The name, Uruguay, is derived from the name of one of the four rivers that delimit and flow through the country. In the local Indian language, Uruguay means the "river of the birds". In fact, there are as many species of birds here as in the Amazon basin.
Though Basque immigrants from southwest France first introduced Tannat to Uruguay around 187O, it was only in the 197Os that the Uruguayan industry and public began to look at Tannat, which they call Harriague, as their "signature" variety. Much of the original pre-phylloxera stock was destroyed by phylloxera. The producers who replanted Tannat used clones developed in French nurseries. They gathered their stock in Madiran.

Tannat accounts for about one third of Uruguay's vineyard acreage. The main threat to vine varieties is the danger of rapid fungus infection during the hot and humid summer weather. Tannat, however, resists fungus attack. Reinaldo de Lucca of De Lucca believes that the high temperatures that Uruguay experiences in the summer and autumn benefit Tannat wine because they render the tannins in the skins more supple. They have no need of micro-oxygenation, a process devised in Madiran to soften tannic wines. Uruguay winemakers reduce the astringency even more by performing most of the maceration before or early in the alcoholic fermentation. Eduardo Boido, enologist at Bouza, explained the scientific evidence that shows that Tannat rapidly softens as it matures in barrel and ages in bottle. Most producers give their best Tannat extended maturation and aging before release. If producers do not make efforts to reduce astringency, these wines can have teeth. But teeth are not such a bad thing when you chew Uruguay's barbecued beef, famed for being dense and extremely flavorful. Tannat's thick, highly colored skin also gives deeply colored wines. The pulp is high in malic acid. As a result, the malolactic fermentation can leave buttery scents in the wine. The wine can smell as if it has been matured in oak when it has never touched oak. Its smell also recalls that of fountain pen ink and quince. Tannat is a great blending wine as it darkens and gives spine to other red varieties. I have tasted a lot of fine Uruguay Tannat. Two Uruguayan producers, which show contrasting styles of Tannat wine, are available in the Massachusetts market. Carrau - available through wholesaler Charles River Wine Company - makes Tannats that are very soft in a modern, international style. Vinedo de los Vientos - available through wholesaler Cafe Europa - makes them in a more artisanal style that exposes the acidity and tannic textures natural to the variety.
Uruguayan wine consumers put Cabernet Sauvignon on a pedestal. According to producers, great Cabernet Sauvignons can be made only in those years in which the weather cooperates. Cabernet Franc is usually harvested earlier, at the same time as Tannat, which makes it less vulnerable to autumn rains. There is very little Cabernet Franc planted in Uruguay. There is more Merlot planted. It is harvested about a week before Tannat. I tasted some great Merlot in Uruguay, particularly from Bouza and from HN Stagnari. Fine Uruguayan Merlot reminds of fine Pomerol. The cool, humid, rich stoneless soils are ideal for this variety. Unfortunately, local consumers don't like the word, "Merlot". Fine though it can be, as an export wine, it would face much competition from better known wine regions. I tasted some Syrah and Tempranillo that showed modest potential. The Pinot Noirs I sampled showed the spicy, volatile aromas that I associate with hot climate versions.
Laura Casella, the enologist of HN Stagnari, told me that the humid temperate climate and the moist cool soils were better suited for white wine production than for red. I agree with her. The local market, however, is not interested in white wine. Producers point to Sauvignon Blanc as their best variety. I did not taste any that were close to matching what is now being produced in Chile, France, the USA, South Africa, or New Zealand. I also tasted Chardonnays. They also did not seem to offer any characteristics that would make US consumers "monte vide eu". The family of Juan Francis Bouza, owner of the new boutique winery, Bodega Bouza, hails from Galicia in Spain. There Alvarino is the favored white grape variety. The Alvarino variety is resistant to growing in humid conditions. Moreover, it is very early to ripen. Bouza has been able to make Alvarino wines with 14% alcohol with this variety. The Bouza Alvarino also supports a limited amount of new oak contact. Alvarino would seem a better bet than Sauvignon Blanc and Chardonnay for the export market. Bouza makes a fine one. The only problem so far with the variety is its tiny bunches which necessitate a lot of hand work in the vineyard and during the harvest. Clonal selection should solve this problem.
There are less than 3OO wineries in Uruguay. Most producers are of Italian descent. Also common are those of Spanish descent. Unlike Chile and Argentina where the wine industry has made the transition from being family-dominated to corporation-dominated, the estates here all show a strong family identity. Nearly all the producers come from families that have been producing wine for several generations. Two newcomers, Juanico and Bouza, stand apart from these "traditional" producers in that they made sudden and large investments using money made in other industries. Traditional wineries are bound to existing facilities, and to the image and ideology of previous generations. For traditional wineries, change is difficult. The owner of Juanico owns Uruguay's largest bus company. Bouza owns a large bakery which exports its bread overseas. Juanico is one of the larger wineries in Uruguay and has ties to Bernard Magrez, a wine entrepreneur who owns Chateau Pape Clement in Bordeaux and has partnerships that allow him to make garagiste wines around the world. In this case, Juanico and he collaborate to make a Tannat called Gran Casa Magrez. The influence is not lost on the family which also independently produces a Tannat wine called "1er Cru Garage". Particularly striking is Bouza, which seems like a California boutique winery lifted by helicopter, dragged by air to Uruguay, and dropped from the sky. Bouza is tiny, a jewel of a winery. 2OO3 was their first vintage. International contacts via their bread business, persuasive marketing and well-made wine have helped them export one half of their small production culled out of 45 hectares of vines. Both Juanico and Bouza also have modern and attractive facilities for wine tourism. They cultivate channels of distribution previously untapped, such as the lucrative cruise liner trade that uses Montevideo as a port-of-call. Both seem to sense that in order to be valued at home, they first have to be valued abroad. Though not considered traditional, family members play an important and visible role both at Juanico and Bouza
Uruguay's domestic market is focused around Montevideo. Its greater metropolitan area accounts for 1.8 million of the country's 3.43 million inhabitants. Producers fight fiercely over the local market which is driven by price. In a supermarket, you can buy a good bottle of wine for $2.5O. Seventy percent of Uruguayan wine is inexpensive table wine. And there is a lot of excess production that needs venting somewhere else. Recently Uruguayan wineries collaborated to sell off overproduction to Russia for 25 cents per liter. Wine producers would like to expand fine wine sales because the margins for those wines are higher. Twenty wineries now participate in a wine road. They understand that connecting wine with a pleasant and wholesome lifestyle will enhance the image of their wine.
Though per capita consumption is high, the local wine industry has the capacity to export wine abroad. They export only 5% of production. This amounts to about 4.5 million liters per year having a value of $3.5 million dollars. Four firms, Juanico, Carrau, Pisano, and Castillo Viejo account for 95% of exports. About twenty Uruguayan producers are large enough to export. They are quite small according to international standards and do not have the scale to compete in the low cost international brand market. Among producers, Pisano is the pacesetter, particularly because it exports higher cost wines. The company began exporting in 1998. Now it exports to 39 countries and in 2OO6 became the Uruguay's #1 exporter. Pisano has a high average ex-cellars price of $5 per bottle.
The first export market is Brazil. This is the natural market for Uruguay as it is a neighboring country which consumes more wine than its domestic industry can supply itself with. Uruguayans, however, tell me that Brazil is a fickle market. Argentines buy Argentine wine or wines from other continents. A trip across the River Plate to dine at a high class restaurant proved to me that Uruguay wines have no presence in Argentina. Some export practices seem strange. Traversa sells tetrapak to South Africa where merchants put it in glass bottles and resell it to China and Russia. According to Pablo Fallabrino of Vinedo de los Vientos, the goal for Uruguay should be to export a half a million cases (4.5 million liters) that would cost ex-cellars about $36 per case (or a total of $18 million dollars).
Though equipment is expensive, Uruguayan producers are investing in modern equipment, particularly equipment designed to produce high quality wines. Traversa, which produces more wine than any other company, recently invested 17O,OOO euro in a sorting table, a crusher-destemmer, a bottling line, and other equipment. A wave of technological influence came ashore in the early 199Os when a delegation of producers from Madiran visited Uruguay. Patrick Ducornau, the producer-researcher, who pioneered the use of micro-oxygenation, has followed several clients. International wine consultants Michel Rolland, Patrick Vallet, Hans Vinding-Diers, Duncan Killiner, and the Bright brothers have had stints at various wineries. Pablo Fallabrino of Vinedo de los Vientos tells me that they have helped Uruguayan producers understand how to make wines that the global market wants. An avenue for innovation and synergistic marketing opportunities is the alliance with famous and powerful foreign wine producers. Pisano has partnered with Boisset International to make a Vina Progreso line of wines. Viticultores del Uruguay is a joint venture between Freixenet SA of Spain and Bodegas Carrau. Juanico has partnered with Magrez.
The consensus among larger Uruguay producers is that they must export in order to have a niche in the global wine market. The size of the Uruguayan wine industry is approximately that of New Zealand. New Zealand would be a good model to emulate. New Zealand has gained international recognition for its singular style of Sauvignon Blanc and is beginning to carve out a niche for Pinot Noir. Uruguay could penetrate the global market with Tannat. This effort could be greatly assisted by more reports of the health benefits of Tannat wine. Uruguay's temperate, humid climate is even better suited for white wine production. Bouza's choice of Alvarino would be a good one for Uruguay since there is virtually no Alvarino produced in the New World. Clonal selection studies could help refine Tannat wine texture and enlarge Alvarino's tiny bunches. Uruguay vineyards should also gradually be relocated to areas better suited for quality wine production, ones with fast draining soils of lower fertility. Once Uruguay has identified itself to the market, I hope that the fine quality of Uruguayan Merlot gets some notice.
In 2OO5, Uruguayan singer and musician, Jorge Drexler, won the first Oscar for a Spanish language musical performance. At the Oscar ceremony, the television producer did not permit him, a nobody from a nowhere country, to sing the theme song to his winning piece, "The Motorcycle Diaries". Instead, Antonio Banderas and Carlos Santana collaborated to perform the piece. When Drexler came to the podium to accept his Oscar, undaunted he sang out his song. The Uruguayan wine industry should take their inspiration from Drexler. They should fight to earn their niche in the global market, a niche that should be carved out by the unique wines of their unique country. Then the world will "monte vide eu".