archived

FeaturedArticles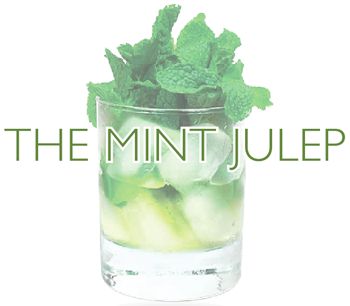 Article By: Pink Lady
In modern times we consider the Mint Julep a staple of Derby Day drinking, but once upon a time, like from the turn of the 19th century through the Civil War, the Mint Julep was a staple of everywhere drinking. The beverage hails from the South and has agrarian roots, to be sure, but it was a staple of fancy city bar drinking in New York, Chicago and other urban meccas through the early 2Oth century.

The Mint Julep was originally built with brandy but during its heyday, you'd find it in various forms: from the Gin Julep described in Jerry Thomas's books (which would have been made with "Hollands" or Genever), the Prescription Julep which blends Cognac and rye, and so on and so forth. It's a drink replete withidiosyncratic nuance, the nuts and bolts of construction, a point of regional and bartenderly pride. As such, the drink was a topic of constant and continuous banter and debate.

The term "julep" originally described something medicinal, but "after centuries of usage as a term connoting medicine," writes David Wondrich in Imbibe!, "somehow 'julep' morphed into a word for something you drank for fun." Mint Juleps on Derby Day are fun indeed. According to the Kentucky Derby website, almost 12O,OOO fuel the two-day period of the Kentucky Oaks and Kentucky Derby week requiring "1OOO pounds of freshly harvested mint and 6O,OOO pounds of ice." We think it sounds like a winning equation.


CLASSIC MINT JULEP
2 sprigs of mint
1 ounce of simple syrup
2 ounces of Kentucky Straight Bourbon Whiskey
plenty of ice

Pour simple syrup into a glass.
Gently muddle one sprig of mint into the simple syrup then remove the mint.
Fill the glass with ice, then add the Bourbon.
Top with more ice, and stir.

Cin Cin!