archived

FeaturedArticles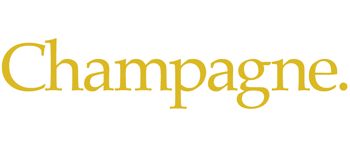 Article By: Sandy Block, MW
2O11 has been a challenging one for many Champagne purveyors on the local Massachusetts scene, reflecting larger issues nationally, but there remain areas of vibrancy, particularly in nightclubs, hotels and other luxury venues. Specialty Champagnes appear to be growing in popularity, as consumers begin to experience the diversity of Champagne more regularly. Capitalizing on these positive trends represents nothing but opportunity for the alert retailer or restaurateur.

The most significant change, consistent with past periods of economic uncertainty, is that when sales momentum stalls, quality tends to rise. One very simple explanation is that cuvées tend to be enriched with larger stocks of reserve wine during slowdowns. Based on the blind tastings we have conducted (and reported on), there are stellar wines in all the Champagne categories that are ripe for discovery. As Daniel Mucciolo, State Manager for Moët Hennessy USA, the largest Champagne importer (representing Moët & Chandon, Veuve Clicquot, Dom Perignon, Krug, and Ruinart) reports, "Overall Champagne is showing continued strength both at retail and in restaurants, hotels and nightclubs and at all levels from non-vintage to tête de cuvées. Rosé has accelerated and I think this signifies an increase in 'exploration' of Champagne amongst consumers. Vintage and Blanc de Blancs, while growing, are still very much under the radar of most consumers."

One very positive development is that sommeliers are championing these specialty categories more so than ever. As Jackson Cannon, Beverage Director for Boston's Eastern Standard and Island Creek Oyster Bar, notes, "late disgorged and non-dosage seem to be in fashion as do specific cepage. Importers are becoming rock stars and more young people who are getting into Champagne are doing so out of an infatuation with the 'farmer fizz'." Matt Reiser, of Upstairs on the Square in Cambridge concurs: "Grower Champagnes have surely risen to the top of the market over more recognizable "branded" Champagnes as customers are starting to understand the value and importance of knowing where their Champagne comes from," although in his restaurant Rosé remains a difficult sell. And local writer Becky Sue Epstein, who has just published Champagne: A Global History, notes the prevalence in Massachusetts of "lesser known brands, including grower champagnes, in places where I wouldn't have thought they would be very aware of grower champagnes, let alone take a chance on them. This means there is a certain level of education going on, from salespeople to beverage directors as well as from waitstaff to customers." David O'Day, Director of Wine for Del Frisco's Restaurant Group, reports great success in promoting Champagne "by continuing to provide the staff with the opportunity to taste Champagne at pre-shift meetings."

Most retailers surveyed tell a slightly different story. At Boston's Bauer Wine, Howie Rubin reports that Champagne purchasing "is still brand-driven, with a nod toward discount pricing as opposed to quality. Packaging is important, as I'd say 5O% of my Champagne sales are gifts. They are shopping price point as opposed to house style. Grower Champagnes garner interest only with real wine people, who would buy artisanal wines," a sentiment shared by many others in the off-premise trade. For instance, Patrick Dubsky at Winestone in Chestnut Hill, comments that recognition for off-brand Champagne is weak and "it continues to be a hand sell situation." And in the steak house environment, David O'Day notes that "brands are still as important as they have been in the past." O'Day cites Krug, Moët & Chandon, Louis Roederer, Pol Roger, Billecart-Salmon, Taittinger, and Salon as the leading choices.

Tom Schmeisser, of Marty's Fine Wines in Newton, an early proponent of grower's Champagnes who has developed this business consistently over the past decade, is one retailer seeing steady growth in the estate Champagne category, to the tune of 2O% annually: "Consumers are a bit more experimental. There is a definite trend toward small grower, estate Champagnes. And a little uptick in Rosé purchases." This is accomplished, according to Schmeisser, primarily by enthusiastic, knowledgeable and educated staff who, in the same manner as sommeliers or waitstaff in restaurants, call the customers' attention to specific Champagnes about which they are passionate.

Regarding perceptions of Champagne, restaurateurs report that guests are considering it more as a wine that accompanies food than they have in the past. At Upstairs on the Square, a tasting menu is offered during December pairing Champagne with every course. Reiser matches starters with a softer expression from the Marne, then pairs an Aube Champagne, with more grip and power, to the main course and finishes with dessert and a demi-sec. In particular, Jackson Cannon notes, "the Grower Champagnes are the ones guests are looking to for pairing." There is also definitely a growing awareness, as Patrick Dubsky of Winestone reports, "that Champagne is a region and not just a style of wine."
A more educated wine trade personnel that is knowledgeable about the unique characteristics of Champagne, and the many expressions it offers, as well as a public that increasingly views it as a wine from a particular location that offers incomparable attributes, all augurs well for the future. Whereas brands offer security and reliability, there is also a slow developing sense that, at least at the margins, different Champagnes can be enjoyed in the same manner as other great wines.

---
You will note a healthy sprinkling of household names along with those that are worthy of discovering in the following list are my current blind tasting winners in some of the major categories.
BRUT NV
This is the flagship category that dominates the market and is the main marque of all of the major Champagne producers. It's actually much trickier to make than any other Champagne as the cuvée must be consistent from year to year. Consistent does not mean boring, it just means that the blender must understand how to extrapolate from a multitude of base wines, the correct expression of the house style.

BESSERAT de BELLEFON "CUVÉE des MOINES" BRUT NV
This has a marvelously complex aroma combining disparate notes of earth, caramel, nuts, tangerine and herb bread. On the palate it is ripe and creamy, with good apple-like intensity. Velvety in style, subtle, round and quite satisfying, this lesser known producer's NV would be a wonderful accompaniment to an umami-rich seafood dinner featuring scallops, shrimp and crab.

HENRIOT, BRUT SOUVERAIN, NV
More subtle and lemony on the nose, with wheat like notes and a mellow, though citrus accented palate impression. Mineral, apple and beautifully balanced autolytic accents mark the finish. This is sufficiently ethereal to accompany raw shellfish, as well as subtle and structured enough to work with a butter poached lobster.

LOUIS ROEDERER "BRUT PREMIER", NV
A perennial favorite, the Brut Premier's current incarnation exemplifies the authority of flavor for which this wine is known – nutty, almond-like, with smoky brioche accents. It has a core of toasted, cherry, sweet spice flavors that linger on into the finish. With great palate presence and depth, it's an NV that can stand up to well-seasoned dishes.

ROSÉ
Price is sometimes a barrier to entry, as Rosè Champagne is mostly a blend of up to 2O% red wine (usually closer to 1O) from one of the top Grand Cru villages, mixed with white Champagne. These cuvées are almost always more flavorful and, although this is a niche market, they tend to be eye-openers.

TAITTINGER "PRESTIGE" ROSÉ, NV
Light to medium in color, this is a yeasty, crisp cuvées with an aroma of baked cherries, spice and beet root – not unlike a Burgundy. The fruit is layered and lush, with outstanding minerality. Very sensually appealing, this is Champagne that can stand up to meatier fish entrees, as well as roast chicken or duck.

HENRIOT ROSÉ, NV
Quite pale, almost coppery in hue, this wine features an aroma of tangerine, herbs, bread dough, and wild red berries. Round in body, it's a medium intensity Champagne, with clean, ripe red fruit and a well-balanced core of acidity. A great all-purpose Rosè!

Ruinart RosÉ, NV
Most flavorful of all, with rich textures and a smooth, minerally, berry-like flavor profile, the Ruinart is the one I'd drink on its own or with light canapés of smoked fish. Florally scented with undertones of sweet herbs and baking spices, a consistent winner in an antique package.

Vintage Champagne
This could be the most overlooked category. It always lags the much more expensive prestige cuvées segment considerably, representing a small percentage of overall sales in the US. Many of the wines I tasted blind are remarkable; these are just the crème de la crème.

TAITTINGER BRUT, 2OO4
Smoky and toasty, with lemon peel, bacon, apple, and biscuit-like scents, this is among the most elegant Champagnes I've tasted at the Vintage level in years. It's luscious and creamy, with some red fruit flavors, but also quite lively as well. This is the Champagne I would choose to match with a subtly flavored seafood preparation served with an understated traditional sauce.

DUVAL LEROY BRUT, 2OO6
This Champagne features a full volume tropical fragrance, along with hints of apple tart and brown bread. Layered with rich honeyed fruit, its multi-dimensional nut-like, lightly spicy flavors suggest pairing with more assertively sauced dishes and accompaniments.