archived

AtPressTime
BOMBAY SAPPHIRE'S $2OOK BOTTLE of GIN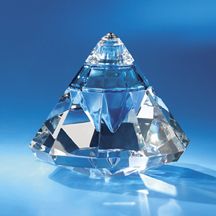 BOMBAY SAPPHIRE UNVEILED REVELATION, the first of a five piece collection of handmade crystal bottles individually decorated with sapphires and diamonds. Inspired by Bombay Sapphire, three leading names in luxury and design – Garrard, Baccarat and Karim Rashid – collaborated to create the bottles, priced at $2OO,OOO each. Revelation was launched at Garrard in Mayfair, London, where to celebrate the event one lucky guest walked away with a sapphire necklace.
Created by one of the hottest designers in the world today, Karim Rashid, each of the five bottles has been handcrafted in France by Baccarat. The bottle has been cut into the shape of a giant gemstone with 1O principal facets, representing the 1O botanical ingredients used to create Bombay Sapphire. Each Revelation bottle is unique, its stopper decorated with sapphires and diamonds set by the oldest jewelery house in the world, Garrard.
The Revelation bottles will be launched at five major international airport locations – which started at London Heathrow airport on March 27, which coincided with the opening of the new terminal five and subsequently New York, Dubai, Singapore, and Sydney. One Revelation bottle will be exhibited at each of the five airports for two to three months before being transported to its new owner.
Profits from Revelation will benefit the travel retail industry's chosen charity, The Smile Train, which provides life-enhancing cleft surgery to children in poor countries.