archived

People
NATIONAL CONFERENCE OF STATE LIQUOR ADMINISTRATORS, INC.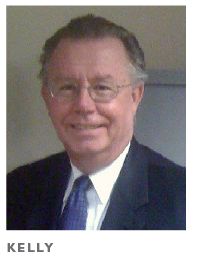 The NCSLA Executive Committee for fiscal year ending June 3O, 2O12 has been announced. Serving as President is Massachusetts ABCC General Counsel WILLIAM A. KELLEY, JR. Kelley has been the General Counsel of the Massachusetts Alcoholic Beverages Control Commission ("MA-ABCC") since 1991 and has been a faculty member for the Massachusetts CLE Program since 1993 on the subject of licensing of alcoholic beverages businesses in Massachusetts. Prior to becoming the General Counsel of the MA-ABCC, he was engaged in the private practice of law, focusing on trial work, in both criminal and civil cases, and counseling small businesses, including representation in government enforcement actions of zoning and other laws. He graduated from the College of the Holy Cross in Worcester and Suffolk University Law School in Boston.
Other Committee announcments were: 1st Vice President RICK GARZA of Washington; 2nd Vice President ANNE C. HUTCHISON of North Dakota; 3rd Vice President ROBERT S. HILL of Alabama; Immediate Past President SHARI DANIELLE ELKS of Tennessee; Central Region Chairman RICHARD R. HAYMAKER of Illinois; Northern Region Chairman W. CURTIS COLEBURN, III of Virginia; Southern Region Chairman A. KEITH BURT of Oklahoma; Western Region Chairman MATTHEW D. BOTTING of California; and industry representatives EVAN LAWSON of Lawson & Weitzen, LLP and DEBORAH ROSSI of Diageo. Regional Vice Chairpersons are: Central HOBERT RUPE of Nebraska; North JOHN CORDREY of Delaware; South SHERRY COOK of Texas and West RUDY WILLIAMS of Oregon.