archived

BigShots
"Fed-up with taxes"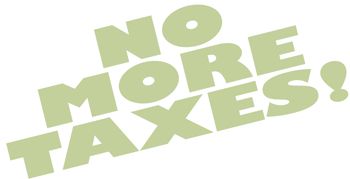 In response to the Senate's recent vote to eliminate the tax exemption on alcohol sold in package stores a large group of retailers and wholesalers gathered on June 4th outside of the State House to protest the measure. The Massachusetts Package Stores Association organized the protest hoping to draw legislators' attention to well-founded fears that a tax hike will force consumers to travel to New Hampshire for less expensive alcohol as well as other goods. The result, they predict, will mean a loss of revenue and jobs. Many stores are small, multi-generational family-owned businesses and several owners described the potential devastating impact this tax hike could have on their livelihoods.
Protestors held signs that read, "Fed-up with taxes" and "Massachusetts – The Economic Stimulus for New Hampshire". The crowd cheered John Harrington, who owns a liquor store in Chelmsford, when he said: "This is a tax upon a tax," in reference to the excise taxes distributors pay in lieu of the sales tax. There were also signs in the crowd that read, "The Real Sin is Double Taxation". Frank Anzalotti, the Executive Director of MassPack said that protest organizers collected more than 5O,OOO signatures in less than a week from consumers across the state who oppose the tax hike. Anzalotti told the crowd that the liquor industry already provides a significant amount of revenue through excise taxes to the state. Senator Robert L. Hedlund, Republican of Weymouth, called the tax increase "anti-consumer" and "anti-commonsense."
While the Senate voted in May to eliminate the tax exemption, the House did not remove it and a joint House-Senate conference committee was negotiating details of the budget at press time. Once the House and Senate vote on the committee's compromise budget, it will be sent to the governor.