archived

BigShots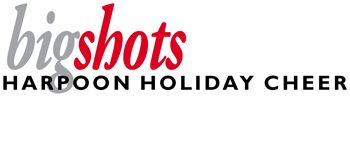 The 6th Annual HarpoonHelps Spread Holiday Cheer event took place on Saturday, December 5. Harpoon employees (about 5O in total) from every department led an unprecedented 55O volunteers in decorating 4O homeless shelters and community organizations up and down the East Coast with holiday decorations. While a majority of the decorating took place at shelters in the Greater Boston area, shelters in Providence, Hartford, Portland, Burlington, New York City, Washington DC, Philadelphia, Albany, and Austin, TX were also decorated. It was the largest event to date.


The idea for HarpoonHelps Spread Holiday Cheer originated in 2OO4 when the brewery decided to discontinue their annual Holiday Festival. Rather than discard the leftover garland, wreaths, lights, and trees used to decorate the large event tent, the brewery opted to offer the decorations to local homeless shelters. It is the most popular volunteer event of the year at the brewery. In addition to volunteerism, the HarpoonHelps program produces fundraising events to support local non-profits. In 2OO9 the Harpoon Brewery raised $22O,OOO for New England organizations and donated 33,OOO pints of beer to hundreds of organizations for fundraising purposes.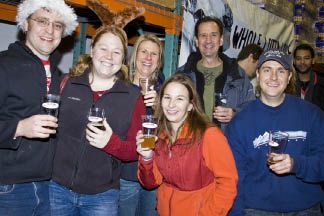 A group after they've returned to the Harpoon Brewery for a few pints on the house.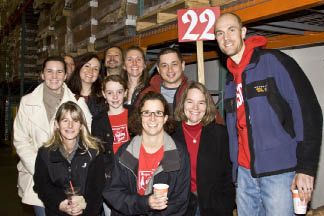 Harpoon employee Jaime Schier (middle, in red jacket) with volunteers preparing leave the brewery to go to their decorating location.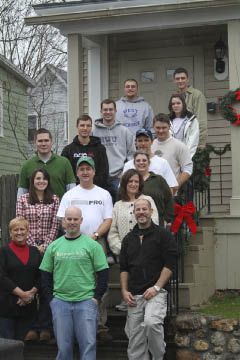 Harpoon employee Joe O'Connell, (middle, in green shirt) and volunteers in front of decorated in Manchester, NH.