FeaturedArticles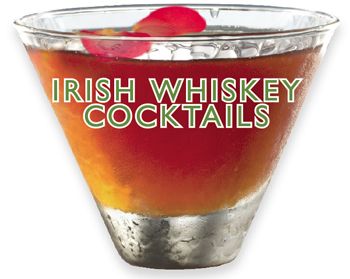 Article By: Pink Lady
March is one of Lupec's favorite months because it marks not one but two very special holidays. On March 8th we're thrilled to join Lupec ladies across the nation in raising a glass in honor of International Women's Day. Just a little over a week later falls St. Patrick's day, a holiday the Irish claim in cities all over the world, but it couldn't be a bigger deal than it is here in Boston. The International Women's Day holiday isn't something we celebrate with much gusto here in the states, but it's celebrated heartily in other corners of the world. Women's Day arose after an important protest on March 8, 19O8, when 15,OOO women took to the streets of New York, marching for voting rights, shorter hours and better pay. The Socialist Party of America declared Ntional Women's Day to be February 28 the following year. Women's Day went global in 191O when the delegates to the 2nd Annual Working Women's Conference in Copenhagen unanimously approved an International Women's Day – the first was celebrated on March 19, 1911, with more than a million men and women attending rallies around the globe, campaigning for women's rights to vote, work and hold public office. The holiday was moved to March 8 two years later and has been celebrated then ever since. In 1975 the holiday received official sanction from the UN and has been an officially sponsored holiday ever since. Then, of course, there is St. Patrick's Day, which coincidentally happens to fall on Evacuation Day, the day the Continental Army forced the British to end their occupation of Boston back in 1776. This holiday was declared official in 19O1 by the then mayor, and its convenient date was not lost on the city's Irish population. Who doesn't want to drink to all of that? We suggest raising a glass of this modern classic, The Goddess Brigid, named for the Irish goddess known for her skills in healing, crafts and poetry. She is one of the few gods who was recognized after the transition from Paganism to Christianity.

---
THE GODDESS BRIGID

2½ ounces of Irish whiskey
¾ ounces of Pama liqueur
¾ ounces of Aperol
dash of orange bitters
dash of Angostura bitters

Stir ingredients with ice.
Strain into a cocktail glass.
Garnish with rose petals.