FeaturedArticles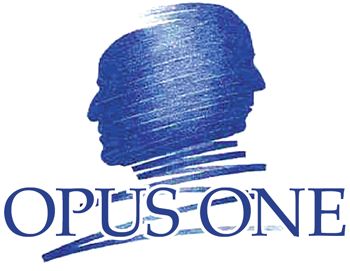 Article By: Sandy Block, MW
Every observer with even a passing interest in California wine knows the Opus One story of trans-Atlantic collaboration between two of the Twentieth Century's most visionary wine personalities. What's less clear to some is the status of the iconic Napa Valley winery since the passing of both Robert Mondavi and the Baron Philippe de Rothschild, and the subsequent changes in corporate ownership of the former's family business. The reality is that, despite what might otherwise seem a potentially tumultuous series of transitions over the past several years, Opus One's current situation reflects remarkable continuity with its origins and its steady evolution as an estate wine ever since.

Having visited the vineyard and winery some years ago, I can honestly say that it has a different feel and overall ambience than any other I've experienced. There is a timeless aura at Opus' immaculate cellar that is palpable upon entering. You sense you are in the presence of a wine that is intended to last, to have a meaning beyond its existence a commercial entity. It is a unique expression of a time and a place, one that has attracted huge international demand. Today over half of the Opus One produced is actually shipped overseas.

To hear Michael Silacci speak, you might think you were listening to a vineyard manager. Indeed, Silacci, Opus One's winemaker since 2OO4, is meticulous in his stewardship of the densely planted vines, matching rootstocks and clones to the specific soils upon which they're planted in a very precise manner. He speaks proudly of an ongoing vineyard program he developed – best described as precision viticulture. As befits a wine created with the lofty goals of Opus One, the attention to detail prior to fermentation (timing of grape harvest, sorting and selection) is appropriate. None of this is surprising, given Silacci's educational background, having attained a Master's degree in Viticulture.

There is a polished, lush texture to the wines that should put to rest any lingering debate that Opus is a French wine in California clothing. In fact, I'm not sure that this canard ever fully reflected the truth. There was considerable input and direct involvement from Mouton-Rothschild's team early on, but a relatively recent tasting of even Opus One's initial vintage, 1979, still showed a distinctly ripe, layered Napa Valley personality. Today especially, since the wine is made exclusively from estate grapes, its identity should be crystal clear.

A February 2O13 vertical tasting of the most recent five vintages showed just how much differentiation Opus One, like any wine made to a world standard, shows based on the dictates of nature. The tasting was not blind but the imprint of each harvest was indisputable in expressing the personality of its prime Oakville terroir. Preferences for one vintage versus another are inevitable, but it is abundantly clear that the question is of subjective taste, as the following notes indicate, rather than fluctuations in quality.

2OO5 This was a year of cool, moderate temperatures in Oakville, which tended to elongate the growing season quite dramatically. In fact, the harvesters at Opus One did not finish picking until November 2! This Cabernet-heavy vintage (88% of the final blend, which, since 1997, has always incorporated all five of the Bordeaux varietals) matured for 18 months in new French oak barrels. It shows a bit of elevated acid structure. Medium garnet in color, there is a toasty, slightly herbal "sous-bois" aroma with balsamic and mushroom notes evident on the nose. The wine is silky and mellow, with a touch of chocolate and understated brown baking spices. This very fine Napa vintage yielded an Opus One that tastes to me balanced and moderate in style, with more finesse than power. Its aesthetic is more understated as opposed to overtly sensual.

2OO6 This year was even cooler on average than 2OO5, and that true rarity among California's North Coast growing seasons – one without significant heat spikes. In consequence, the Cabernet percentage is the lowest ever (77%) while the Merlot percentage is the highest (12%). An explosion of dark plummy fruit and tarry, smoky aromas rise from the glass, tempered by grace notes of rosemary, cocoa and anise. Velvety smooth, the tannins are classic Oakville: broad and slightly gritty but not rough. This richly extracted Opus One is big and bold, but firm acids hold it in balance, while the black fruit flavors are not in any way sweet.

2OO7 This is one of Napa Valley's most acclaimed vintages of the last few decades, producing big wines of concentration and power. The 2OO7 was matured for 19 months in new French cooperage, but interestingly enough it comes across at this stage as delicate, both on the nose and on the palate. With hints of vanilla, toast, cedar, cocoa powder, green herbs, and blackberry, the aromatic impression is soft and seamless. The wine is structured with very finely tuned tannins and round but clearly defined acids. It is surprisingly forward at this stage of its evolution, with moderate fruit extraction and a lush supple texture. My suspicion is that this is a magic Opus One vintage that will continue to unfold its secrets slowly in the years and decades to come.

2OO8 Another very highly regarded Napa vintage, with harsh spring weather that hampered flowering and fruit set, but ample heat in late summer, this was reported to be the Opus One with the lowest yield of grape tonnage per acre ever. It exudes a violet and classic cassis perfume – very seductive and heady. Also in evidence on the nose, a veritable mélange of dark fruit sensations: black plum, black cherry, raspberry. The palate holds opposites in delicious tension: while creamy and rich, there is also a purity and expressive intensity to the acids. This is an Opus One that seems a bit more compact and even less muscular than the others – a wine that glows from the glass.

2OO9 This newest release was my personal favorite of the group by a narrow margin, primarily because of its pure simmering sensuality. Dark and concentrated, it is still understandably shy on the nose, but with intriguing notes of roasted coffee, dried fruit and savory herbs. 2OO9 incorporates the highest percentage of Cabernet Franc ever, only 6%, but this highly aromatic variety's personality is an unmistakable presence. The slight edginess it imparts proves a perfect foil for the wine's overall opulence. On the palate, the 2OO9 comes across as lush and mocha-like, richly fruity, but with a finishing punctuation note of black pepper.