FeaturedArticles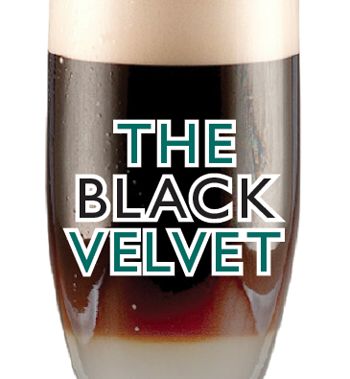 Article By: Pink Lady
Beer, on its own, is a stand-up drink. We LUPEC ladies can't argue. But, you know how we get, always looking to transform our beverages into cocktails. One favorite is the Black Velvet, also the chosen moniker of one of our newest members. The drink mixes two unlikely bedfellows, Stout and Champagne, and is one of those magic combinations that doesn't sound at all like it would work but somehow tastes just great. The Black Velvet was purportedly invented across the pond in England in 1861 after the death of Prince Albert, Queen Victoria's husband. The country entered into a long period of mourning, which meant black velvet armbands for all. And since it would be unseemly to drink such a celebratory tipple as bubbly at such a time, drizzling a little stout in the glass – sort of a liquid black armband – was an excellent solution. Beer drinks have never been wildly popular in the US, but in England they have a following. We adore the simplicity of this drink, as well as its inky color.

---
THE BLACK VELVET

Stout
Champagne

half fill a flute with stout.
top with brut Champagne.



Cin-cin!