FeaturedArticles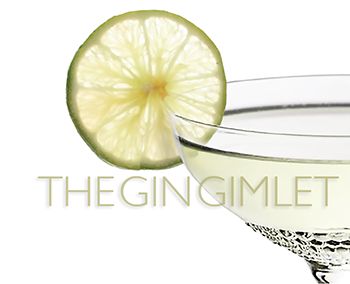 Article By: Pink Lady
THE GIN GIMLET

THERE ARE MANY delightful cocktails that were born on the high seas, for which we can thank the British Royal Navy.
Beginning in 1655 sailors were rationed half a pint of rum per day; in fancier quarters, the officers drank gin. Resourceful officers found clever ways to dress up their juniper spirit: adding many dashes of Angostura to make Pink Gin's, or tonic to make the renowned
Gin & Tonic. The gin gimlet is a most light and refreshing sip from this cannon that can be easily resurrected for spring sipping.
Scurvy had become an issue on seafaring voyages which led to the passing of The Merchant Shipping Act of 1867, which enforced a daily ration of citrus juice for all sailors. This was coincidentally the same year that Lauchlin Rose introduced his lime cordial, a sweetened lime juice that could be preserved without alcohol. It had the same effect as the fresh-squeezed stuff but was less bracing on the palate thanks to its delicious sweetness. Rose's Lime Juice can still be found behind even the most basic bars today.
Add a little English gin to your Rose's and you've got yourself a scurvy-fighting cocktail to last through the ages.
The original recipe for the gimlet calls for Rose's lime cordial but we like ours made with gin, fresh lime juice and simple syrup.
We recommend trying at least one option to refresh the palate and revive the spirit.


GIN GIMLET

2 ounces of London dry gin
½ ounce of lime juice
½ ounce of simple syrup

shake ingredients with ice in a cocktail shaker.
strain into a chilled cocktail glass.
garnish with a lime wheel.

Cin-cin!