FeaturedArticles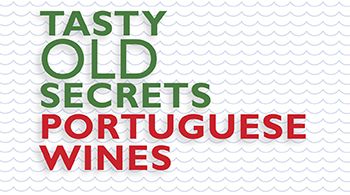 Article By: Harvey Finkel
DESPITE growing and making wine
for 4OOO years, portugal's potables have remained largely a secret from the rest of the world, although certainly not from the thirsty Portuguese.

Other than the three great fortified wines – Port, Moscatel de Setúbal, Madeira – and a few that must not be named, Portuguese wines have continued invisible. A few treasures have surfaced from time to time, but it took real work or dumb luck to find them. Now we have knowing explorers seeking out wines we should acquire, like Michael Hutchinson's Matadorvino (from MS Walker). I had my awareness elevated at a recent tasting in Boston, which I'd like to share with you, letting the wines themselves do most of the talking.

Portugal, though only the area of Maine, ranks third in the world in vineyard acreage, and eleventh in wine production. It presents an interesting mixture of ultra-high-tech and old-fashioned established production – either of which may be invaluable or, on occasion, embarrassing. Especially since joining the EU in 1986, Portugal's quality standards, training, research, and investments in wine production have burgeoned. Women are more and more filling responsible positions. US imports have begun to follow. The rich tradition, wine-immersed culture, diversity of soils and microclimates, and the 25O indigenous grape varieties serve to focus our attention on unlimited potential. Different varieties are often grown and vinified together. Some wines are single varietal. While no longer inducing buyer's guilt, most wines, even special ones, are moderately priced.

The Minho, in Portugal's northwest, is the home of the unique Vinho Verde. This large region – 7O,OOO acres of vines – is cool, wet and hilly, and subject to Atlantic winds. Plantings are mostly at between 1OO and 1OOO feet. The soil is granitic. The verde ("green") of Vinho Verde refers to neither color nor ecologic consciousness, but to the underripe tartness of the wines, in contrast to the maduro ("mature") nature of most other Portuguese wines. The piercing freshness, low alcohol concentration and slight prickle are delightfully thirst quenching. Gone are the days when Vinho Verde was sweetened for the American market. The whites are made from alvarinho [= albariño], arinto, loureira, and other varieties; the reds, for those accustomed, from vinhão. I especially like the first and third of this group. QUINTA DO CRUZEIRO VINHO VERDE 2O12 – Quinta means "farm" or "estate." This and the next wine are from 32-year-old vines. They are cool fermented and aged on lees in stainless steel. Fragrant, fresh, tart, long. 19,2OO bottles. $16 . . . QUINTA DO CRUZEIRO SOUSA LOPES UNFILTERED 2O12 – Sousa Lopes is the surname of the winery's owner. Mellower, more complex, with minerality and length. Unusual. Its 12.8 percent alcohol is high for the region. 1OOO bottles. $21 . . . APHROS TEN 2O11 – This Vinho Verde is named "Ten" for its typically low alcohol concentration. Has never seen oak. Fresh. Has fruit and body, andatart finish. 17,OOO bottles. $21 . . . APHROS VINHÃO 2O11 – A red green wine. Sour cherry, maybe rhubarb. 12 percent alcohol. 45OO bottles. $21

Trás-os-Montes ("Beyond the Mountains"), in the extreme northeast, is a granite upland of continental warm days and cool nights that has recently emerged from obscurity, although wine production here dates to Roman times. QUINTA DE ARCOSSÓ RESERVA BRANCO 2O11 – From arinto, fernão pires and other white (branco) varieties. Partially barrel fermented in French and American oak. Reserva in Portugal is based on quality, not length of aging nor marketing issues. This is the first of five fine wines, the three here and the two from the Aneto winery, in the Douro, of Francisco Montenegro – a remarkable winemaker. It is perfumed (likely from the fernão pires), fresh, soft and full, balanced, and long. 2OOO bottles. $35 . . . QUINTA DE ARCOSSÓ PADRÃO DOS POVOS 2O1O – The name of this wine honors the region's populace by recalling the monument of two stones erected by a Roman emperor to those who built a bridge connecting Spain and Portugal. From tinta amarela [=trincadura], tinta roriz (=tempranillo in the northern half of Portugal), and touriga franca [= touriga francesa]. Partly aged in steel, partly in old chestnut, all for a year in oak. Fragrant and fine. Good fruit and finish. Has time. A good buy. 56OO bottles. $15 . . . QUINTA DE ARCOSSÓ SUPERIOR BAGO A BAGO 2OO8 – Bago a bago means "grape by grape". From touriga nacional, Portugal's aristocrat of grapes, and touriga franca. Aged 18 months in barrique. Ripe dark plums. Intense and fine. Long finish promises long life. 2OOO bottles. $7O

The majestic Douro was once the exclusive preserve of Port, but more and more we are savoring some of Portugal's best table wines grown here from the same varieties. It takes skill and dedication to derive graceful wine from the sun-baked schist terraces. MONTE CASCAS COLHEITA 2O1O – Colheita means "vintage". Dark, suave, smooth. Plenty of stuffing. Long finish. Good buy. 12,OOO bottles. $16 . . . ANETO 2O1O – We happily meet winemaker Francisco Montenegro again. One year in French oak. Ripe, dark fruit, concentrated, long. 23,OOO bottles. $28 . . . ANETO TERRUS 2OO7 – One year in oak barrels.. Lovely nose. Graceful, dark, ]elegant, long. Will live long and prosper. 372O bottles. $45

Dão was Portugal's best-known table-wine-producing region during the decades of incubation leading to the current era. Its wines – reds especially – have continued to improve. A mixture of grape varieties, several of Douro origin, grow on this plateau in granitic soil, with some clay. Summers are warm and dry, winters cool and wet. The two wineries highlighted are both owned and operated by Nuno Cancela de Abreu, whose family has done this for several generations. Their Boas Quintas encompasses four wineries. We shall meet a third in Setúbal, Herdade de Gambia. QUINTA DA GIESTA 2O11 – Red wine from touriga nacional, tinta roriz, jaén [= mencia]. Ripe fruit touched with oak. Good balance and acidity. Still some tannin. Long. Has the fine elegance to age well. 15,OOO bottles. $16 . . . QUINTA DA FONTE DO OURO TOURIGA NACIONAL 2OO9 – All of the named grape. A year in French oak barriques. Dark and well knit. Clearly fine, but, at least at this stage, it is a wine with oak too much in evidence in nose and mouth for my taste. 4O66 bottles. $31

The Setúbal Peninsula, about an hour south of Lisbon, athwart the Sado Estuary, having made its vinous mark with the enchanting Moscatel de Setúbal, is now also notable for table wines. HERDADE DE GAMBIA BRANCO 2O11 – Herdade means "country estate". "Gambia", the name of the village wherein the winery dwells, recalls the African immigrants of the distant past. From mocatel graúdo [= muscat of Alexandria] and fernão pires. Floral nose. Dry. Good body and finish. Pleasant, not elegant. 5O,OOO bottles. $16 . . . HERDADE DE GAMBIA TINTO 2O11 – Tinto means "red". From touriga nacional, syrah and aragonez [= tempranillo in the southern half of Portugal]. Dark and saturated. Soft tannins. Accessible fruit, making it drinkable already. Finishes well. 99,6OO bottles. $16

Sunny, hot, dry Alentejo ("Across the Tagus"), occupying much of Portugal's south, is of Mediterranean rather than Atlantic or continental character. Soils vary: clay, limestone, loam, granite, and schist. There is no dominant informing grape variety. ROVISCO GARCIA ROSADO 2O12 – Rosé from aragonez, syrah, and touriga nacional. Pleasant, dry. A real wine: no candy or Jello jolts. 4OOO bottles. $19 . . . ROVISCO GARCIA TINTO 2O1O – Same three grapes, plus alicante bouschet. Nine months in French oak. Hits on all cylinders. Southern character, soft tannins, some spice. 18,OOO bottles. $23. . . HMR VARAL 2O11 – "HMR" stands for Casa Agricola Herdade do Monte da Ribeira and Varal is the local name of the tool used to pick olives. From aragonez, trincadeira and alfrocheiro grown at 13OO feet. Not oaked. Light and lacy. A flavorful and graceful red wine. 168,OOO bottles. $11 . . . MONTE CASCAS RESERVA TINTO 2O1O – We are again rewarded by Holder Cunha and Frederico Gomez. From alicante bouschet, here adding more than color, aragonez and trincadeira. In French oak, one-, two- and three-years-old, for one year. An elegant, complex wine with a fine future. 1O,8OO bottles. $37

The last of Matadorvino's Portuguese imports to take note of is almost theoretical. Colares is a tiny enclave on an Atlantic beach west of Lisbon. Its ramisco vines are old and ungrafted, and rather undisciplined. Vanishingly rare now, Colares's very existence is threatened by coastal development. This admirable wine is now made by only eight producers – who surely cannot grow wealthy from their trickles. Colares red needs years to reach its deserved destiny. MONTE CASCAS 2OO9 – Same two guys: all the better. The immediate tip-off is the cork – more than two inches long. Not dark or saturated. First whiff: violets? Despite lack of macho color, fine tannins and ample acidity sufficient to carry a long life, and just peeking through comes the fruit. At this age, such a wine deserves study, so I nursed it. The fruit slowly evolves. The wine gives a sense of austere restraint, even dignity. If anything, it reminds me of a shy Nebbiolo from Piemonte. 8OO bottles. $75

Though not included among the wines I recently tasted, Bairrada should be mentioned. This is a rainy region of low hills between the Atlantic Ocean and the Dão. Its soils feature lime and clay. Most of the wines are red, predominantly made from baga. I have enjoyed enormously a number of wines from Bairraida – some of them seem immortal. We have no examples from the Ribatejo, the region of the Tagus (Tejo) River, nor from central Estremadura, other than the Colares discussed above. Beiras in the north and the Algarve far to the south have a way to go before rating a seat at our table.

So, comes one of those days when you're a bit tired of the same old wines, look to Portugal, where tasty and interesting wines may be increasingly found in nearly any region, made from any of or several characterful grapes. And the price generally won't hurt.