Article By: Adam Lantheaume
There's a chill in the air, tiny white lights twinkle on at dusk, festive music is playing everywhere and bells are jingling outside of the shops. Don't look now but the holidays are upon us with a vengeance. Your customers will soon be revving up their shopping as they seek out the ultimate hostess presents, quick stockings stuffer or perfect co-worker gifts. Sure, you can't miss with a bottle of wine or Scotch but why not set yourself apart with unique and fun options?

For a list of this season's great gift ideas, we turned to Adam Lantheaume, owner of uber-cool The Boston Shaker in Somerville and a man with his finger on the pulse of the cocktail culture. From scintillating cocktail books to cranberry bitters to mouthwatering locally-made chocolates, you don't want to miss this list! – MBB

---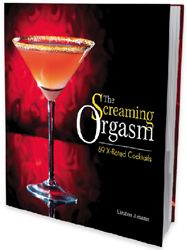 "THE SCREAMING ORGASM 69 X-RATED COCKTAILS"
by Kirsten Amann
Running Press $15
Don't let the title fool you, there are some serious cocktails in here! Boston's own Kirsten Amann, frequent contributor to this publication, the weekly dig, and member extraordinaire of LUPEC (The Ladies United for the Preservation of Endanger Cocktails) was asked to write a book that struts the sexy side of cocktails . . . and she delivered. This romantic gift, paired with a provocative spirit of course, doesn't forfeit high quality drinks for glam. Even seasoned mixologists will find fine libations like the old school "Hanky Panky" or the new "Faster, Faster" between the covers. Kirsten and the book have been written up in the boston globe and on boston.com. Super for Valentine's Day, too.



---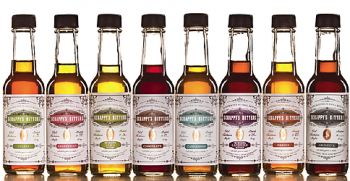 SCRAPPY'S BITTERS
Founded by a bartender who was longing for stronger flavors, Scrappy's Bitters are highly concentrated, unique and bold. And because the bitters have tamer bittering agents they are great in soda water as a zero calorie flavoring.Available in Lavender, Cardamom, Chocolate, Lime, Grapefruit, Orange, Aromatic, and Celery. Based in Seattle, Washington. 4 ounce bottle with dasher top normally retails for $2O to $22/bottle, however they are available from The Boston Shaker for $15.5O/bottle.wholesale@thebostonshaker.com.



---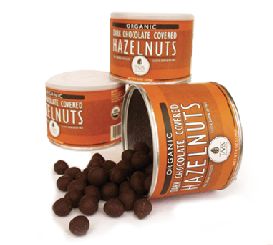 TAZA CHOCOLATE COATED NUTS
Fantastic people running an awesome company. Located right in Somerville, Taza makes bean-to-bar Mexican style chocolate. Their bars and discs are a treat, but if you're looking for entertaining and gift options for your store I recommend the Taza chocolate coated nuts. They're so good folks order it by the case. Comes in Almond, Hazelnut and Cashew. Low minimums and really nice POS materials. More info at tazachocolate.com.
Wholesale inquiries wholesale@tazachocolate.com
or call 617.623.O8O4 x18.
---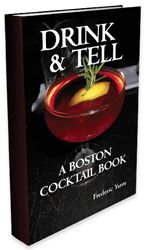 "DRINK & TELL A BOSTON COCKTAIL BOOK"
by Fred Yarm of Cocktail Virgin
Ingram Book Company $19.95
Fred Yarm has been visiting Boston bars and documenting what he's been served for years and has just recently published a book highlighting his picks. His site cocktailvirgin.blogspot.com is a world-renowned cocktail blog and well-respected by Boston's top mixologists. If fact, I know of more than one bartender who uses the website as a reference to look up their own cocktails! Now your customers can own a piece of Boston cocktail history, not to mention make many of the drinks they've had at their favorite watering holes at home. The perfect gift for the cocktail enthusiast.yarm@verizon.net for more information.
---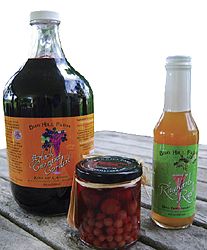 BUG HILL FARM'S SYRUPS
Really fantastic syrups from a small local farm. Located out in Ashfield, owner Kate Kerivan creates seriously great syrups using only high quality ingredients and no water for dilution – a single bottle can last a long time. We think the Black Currant Cordial is one of the best things we've ever tasted. Great as a substitute for Kir in non-alcoholic beverages. Support local! Non-alcoholic offering. They also have other products for stores with a gourmet section. More product information and contact information for purchasing can be found at bughillfarm.org.
---

B.G.REYNOLDS TIKI SYRUPS
Blair Reynolds originally created his syrups for personal use and for his shifts as a bartender at a Tiki bar. The response was so positive that he went into commercial production and hasn't looked back. Great for folks looking for an all-natural, high quality product. Many Tiki drinks use more than one type of rum – create some recipe cards and pair the syrups with a few picks. Comes in Orgeat (Almond Cordial), Falernum, Passion Fruit, as well as many other flavors. Based in Portland, Oregon. 375ml bottle. Available from The Boston Shaker for $9.5O/bottle, it normally retails for $13 to $15/bottle. wholesale@thebostonshaker.com.
---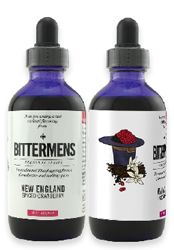 BITTERMENS NEW ENGLAND SPICED CRANBERRY
Great product for us New Englanders! Limited regional availability makes it prime for gift giving or an eye-catching add-on for the budding mixologist. Works particularly well with cognac and bourbon so add to their holiday displays. Part of Bittermens new "Regional Series" – this product has limited availability to New York and New England only. Available from The Boston Shaker for $13.33/bottle or $12.91/bottle when ordering 12 or more. Retails for $18 to $2O. wholesale@thebostonshaker.com.
---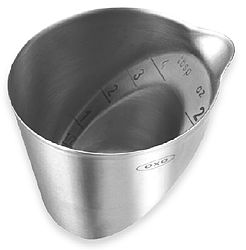 OXO STEEL ANGLED MEASURING JIGGER
A go-to measurer for professional bartenders and home enthusiasts alike. Has multiple increments in ounces and tablespoons. The stainless steel wears well in dishwashers and feels really nice in the hand when in use. Useful for other liquid measurements like oils, vinegars, etc. Also available in clear plastic with red markings. Highlighted in bon appetit September 2O12. OXO local representative is Jeff Hart at The Northeast Group. 781.352.14OO.
---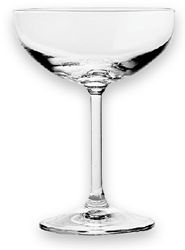 ANYTIME COLLECTION CHAMPAGNE/ MARTINI COUPE GLASS 6.75 OUNCES
Created by Guy Degrenne for the restaurant industry, this glass is beautiful and durable. The coupe was originally created to be used for Champagne, but since flutes became more popular they're now – often used as a great alternative to the traditional v-shaped cocktail glass. tabledefrance.net. Local representative for Table de France is Ned Flood. nedward58@comcast.net.